2022 - The Cyber View from the Hill
30th March 2022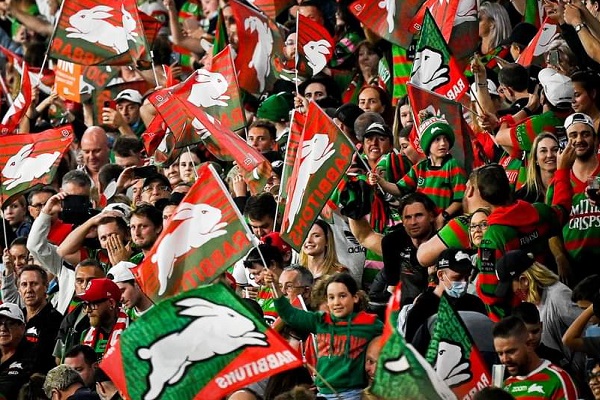 First win of the season
It was great to be back at the game after 286 days. The team pickup where they left off last week. It was a strong performance by our forwards as we layed the platform. Improving our handling had a big part in our win, as we bustled the opposition into errors. This is first time since 1988 that we have won 4 wins in a row over our arch rivals. The team continues to build nicely, as they get used to a new half and coach. Now for the Grand Final replay.
Murray leads
A few weeks under his belt and with the return of match fitness comes the return of his domination up the middle. Murry is a vital cog in our team playing a 3rd half role in attack with great defensive. He will continue to inspire the team.
Duncan taste of RG
Tallas Duncan got a call up into reserve grade last week, in his forst game against the big boys. While still a little small as he grows he showed he is willing to mix it up with them. It was a valuable experiance session for him as he progresses through the ranks.
SG Ball boys rewarded
With the bye this week a number of the SG Ball U19 team have been rewarded for a good win over the weekend by being called up into the U21 side. Kalo Kalo, Kaho and Grossemy will be names we will hear more from as the season progresses.
Judicary changes impact
This week we saw a number of judicary charges layed by the MRC. While in general these in general were fine and everyone understood where punishment, there was one charge against NAS from Melbourne that baffled the public. There was a clear late contact with the back of the head. It was given a grade 1 charge, this clearly should have been a grade 2 or 3 charge. Graham Annesley the NRL Operations manager also acknowledged this in his press conference. But this is where the new process fell down. Instead of using his powers to correct this error, he chose to say it was human error and ignore it. He had the chance to make the MRC accountable, but chose not to. All the public want is a correct ruling against a illegal play. Instead of using his powers to correct the mistake he showed the MRC and NRL operations are not accountable. So the ongoing potential for favouritism and inconsistency in the decision process won't be fixed, and we will continue to get public outcry. And the old situation of trial by media will play out again during the year.
Rabbitohs TV - Weekly Segment
The boys recap Round 3
Round 3 - Stat Attack
Statistically it was a good game. Completions improved to 81% from 61% last week. Errors improved to 9 from 19 last week. We gave away 5 penalties and 2 6-again calls from 6 last week. Souths Effective 1st tackle improved to a good level of 28.6m from 33.3m last week. Our missed tackles dropped to a very poor level of 43 from 24 last week. Opposition offloads improved to 7 from 16 last week.
Looking at our left side defence - Johnston-Milne/Paulo-Walker-Arrow/Host (1-2-5-2) dropped to 10 from 7 missed tackles last week. On the right side Paulo/Milne-Graham-Ilias-Koloamatangi (2-6-5-1) dropped to 14 from 6 missed tackles last week. Ruck defence Tatola/Burgess-DCook-Nicholls/Arrow/Knight-Murray (2-2-8-4) dropped to 16 from 11 missed tackles last week.
Our go forward dropped to 1771m from 1916m last week. Tatola, Host, Mitchell, Graham and Johnston made 10+m per run. Arrow, Murray, Kolomatangi, Tatola, Mitchell, Paulo and Graham made 100+m in the match. Defensively D.Cook and Murray was our best in the tackling raking up 42 tackles. no one didn't miss a tackle.
News This Week
none
Round 4 Preview
Recent 2022 Form - South Sydney (9th)

Rd01  Brisbane   LngS L  4-11
Rd02  Melbourne  MRSt L 14-15
Rd03  Syd Rstrs  StAu W 28-16

Recent 2022 Form - Penrith (1st)

Rd01  Manly      Penr W 28-6  
Rd02  St Geo-Ill Koga W 20-16 
Rd03  Newcastle  Bath W 38-20 

Recent South Sydney v Penrith Results

2019 Rd07  Penr W 22-18 14,391 A.Klein/Z.Przeklasa-Adamski
2019 Rd14  StAu L 18-19 11,023 A.Gee/J.Stone
2020 Rd07  Koga L 12-20    150 G.Sutton
2020 MF    StAu L 16-20 30,116 G.Sutton
2021 Rd11  Dubb L 12-56 10,824 G.Atkins
2021 Rd23  LngS L 12-25  8,848 G.Atkins
2021 MPSF  NQSt W 16-10 18,244 G.Sutton
2021 GF    LngS L 12-14 39,322 G.Sutton


Selected NRL Round 4 & Juniors Round 8 Teams