2022 State of Orign III - Rabbitohs Selections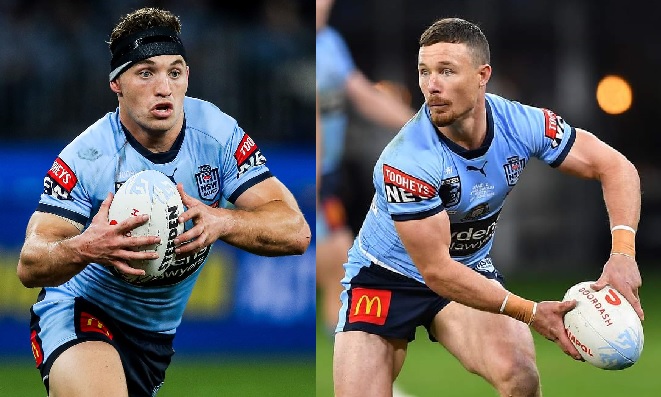 Damien Cook and Murray New South Wales State of Origin III Selections
4th July 2022
New South Wales has named Damien Cook and CAmeron Murray for the third and deciding 2022 Ampol State of Origin clash to be played at Suncorp Stadium. South Sydney superstar Latrell Mitchell was not included after he ruled himself out of contention following the Rabbitohs' win over the Eels.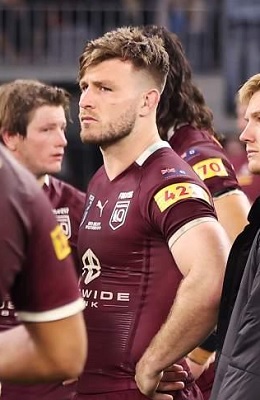 Jai Arrow Queensland State of Origin III Selection
4th July 2022
Queensland Coach Billy Slater has made just one change to the side that was defeated by the Blues in Game Two of the 2022 Ampol State of Origin series. Rabbitohs Jai Arrow has retained his place in the squad.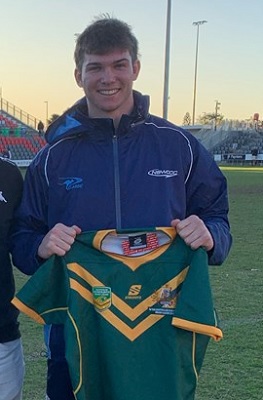 Fletcher Australian Schoolboy Selection
12th July 2022
The South Sydney Rabbitohs have enjoyed wonderful success at recent and upcoming school age competitions, with two young Rabbitohs earning Australian Schoolboys under 18s jerseys for their end-of-season Test match with more details to be confirmed by ASSRL in the next month. Back rower Thomas Fletcher and lock Liam Le Blanc were both selected to represent Australia following last week's National Schoolboys Championships in Redcliffe, with half Jye Gray and outside backs Tyrone Munro and Haizyn Mellars unlucky to miss out on selection themselves. Fletcher, representing NSW Combined Catholic Colleges (NSWCCC) had a barnstorming tournament, as did his future team mate Le Blanc who was representing Queensland Secondary Schools (QSSRL). The Queensland side, captained by Gray and featuring both Le Blanc and Mellars in the team, defeated NSW Combined High Schools (NSWCHS) in the Final, a side captained by Munro. The Rabbitohs had 20 representatives out of the 160 players playing in the tournament at both the under 18s and under 15s levels.

Harris NSW Schoolgirl Selection
12th July 2022
On Wednesday night, as the curtain raiser to the third State of Origin match being played at Suncorp Stadium, Maya Harris will represent the NSW Schoolgirls against the QLD Schoolgirls in the first ever match of this kind, on what is one of Rugby League's biggest stages. Maya is part of the Rabbitohs Tarsha Gale Cup squad and will represent NSW with pride on Wednesday night.
---
© 2022 SSR Almanac / HOME / RETURN