2023 - The Cyber View from the Hill
8th March 2023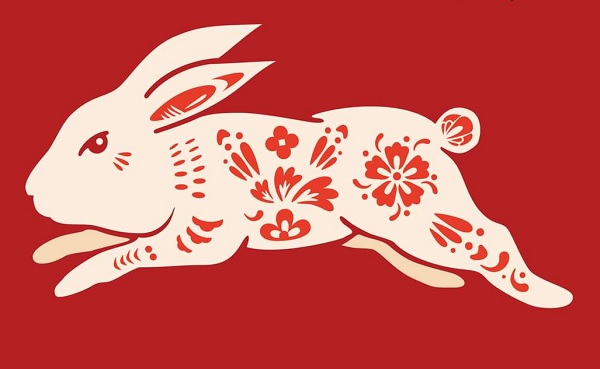 Victory at the Swamp
It was a gutsy first up premierhip win in 2023. The loss of Tatola and the Arrow had our bench forwards playing big minutes. And it was great to see them step up and make a difference. This go forward up the middle set the platform which allowed the backs control the game. It was our first win at the "swamp" for 9 years, as the ground is a reduced capicity while the Leagues Club is under renovations. Now its a five day turnaround as we head to Penrith to play the premiers who are stung after losing their last two games.
Ilias has arrived
Could 2023 be the year Ilias stands up? It started very well with a great desperate try saver, then march the team up field and finish the set scoring a try. Add to this some bone crunching defensive efforts where he forced errors with his bone jarring tackling style, before setting up another try. Looking forward to a break out year.
Missing backup Halves
We are in a injury crisis in our backup halves at the moment. Dean Hawkins has been recovering from a hamstring injury, while pre-season sensation Dion Teaupa was injured in the final trail. Add to this our U19 five-eighth Jye Gray hurt his hamstring in the final junior trail. Then on the weekend after 25 minutes new recruit Jarrett Subloo went down also. Hopefully this won't last too long as our stocks are being strtched very thin.
Munro collarbone injury
Munro has been playing very well in our junior game but he left the field with a collarbone injury in his last U19 game after scoring two tries. The SG Ball team is missing his ability out the back.
Matts Draw
Matts continued their form heading into the Cronulla game leading 18 nil just after halftime. But was has been a trend across all grades they was late fade as the opposite were able to clinch a last minute draw.
U17 Girls New Competition
After last years U17 carnival, 2023 sees the launch of a new competition for the U17 girls. Only 8 teams are competeting after one team pulled out. Good luck to the girls as the womens pathways expand to 3 full grades in the NSWRL.
Venue Capacity
Seriously the NRL need to set some standards for ground capacity. On the weekend we saw two Top 4 teams clash in venue that only has a 12k capacity. NRL venues should only be played at home venues that have a set capacity minimum. NRL is telling opposition fans stay at home by locking them out. The NSWRL did a similar exercise 50 years ago which got grounds upgraded to meet basic standards for fans 50 years later is simply not good enough in the modern game day experiance and we will see generations turned off attending games, if we keep this up. Basic standards should be set like -
20k minimum capacity
4 dressing rooms
30 female toilets available minimum
6 food outlets minimum
20 corporate boxes
10k undercover seating
4 entrace/exits
media facilities for TV and radio
stadium wi-fi enabled
appropriate hill access, without baricades from behind without aisles going through prime viewing areas

Bunnies TV - Weekly Segment

The boys recap Round 1

Round 1 - Stat Attack

Statistically it was a average game. Completions improved to 75% from 70% last week. Errors were steady at 12 and this week. We gave away 5 penalties and 1 6-again calls from 7 last week. Souths Effective 1st tackle dropped to a average level of 32.3m from 29.4m last week. Our missed tackles improved to a very good level of 23 from 33 last week. Opposition offloads improved to 6 from 18 last week.

Looking at our left side defence - Johnston-Tass-Walker-CheeKam (0-1-2-3) improved to 6 from 16 missed tackles last week. On the right side Thompson/Tass/Kennar-Graham/Karapani-Ilias/Taaffe-Koloamatangi/Fletcher (1-6-4-4) dropped to 15 from 8 missed tackles last week. Ruck defence Tatola/Arrow/S.Mitchell-DCook-Moale/Burgess-Murray (2-1-4-3) dropped to 10 from 3 missed tackles last week.

Our go forward improved to 2000m from 1517m last year. Burgess, Kolamatangi, Murray, S.Mitchell, Arrow, D.Cook, L.Mitchell, Graham, Thompson, Tatola made 10+m per run. Burgess, Koloamatangi, Moale, D.Cook, S.Mitchell, Graham, Tass, Thompson, L.Mitchell and Johnston made 100+m in the match. Defensively Murray was our best in the tackling raking up 51 tackles. S.Mitchell, L.Mitchell, Johnston, Thompson, Taaffe and Tatola didn't miss a tackle.
News This Week
South Sydney 2023 Lisa Fiaola Cup Squad Finalised
Round 2 Preview
Recent 2023 Form - South Sydney (4th)

Pre01 Manly      Gosf L 28-30
Pre02 St Geo-Ill Mudg W 42-24 (ChSh)
Rd01  Cronulla   Ende W 27-18

Recent 2023 Form - Penrith (11th)

Pre01 Parramatta Penr W 22-16
Pre02 St Helens  Penr L 12-13 (WCC)
Rd01  Brisbane   Penr L 12-13

Recent South Sydney v Penrith Results

2020 Rd07  Koga L 12-20    150 G.Sutton
2020 MF    StAu L 16-20 30,116 G.Sutton
2021 Rd11  Dubb L 12-56 10,824 G.Atkins
2021 Rd23  LngS L 12-25  8,848 G.Atkins
2021 MPSF  NQSt W 16-10 18,244 G.Sutton
2021 GF    LngS L 12-14 39,322 G.Sutton
2022 Rd04  Penr L 12-26 20,521 A.Klien
2022 Rd23  StAu L 22-26 15,206 A.Gee
2022 MF    StAu L 12-32 50,034 A.Klien


Selected NRL Round 2 & Junior Round 6 teams