2023 - The Cyber View from the Hill
15th March 2023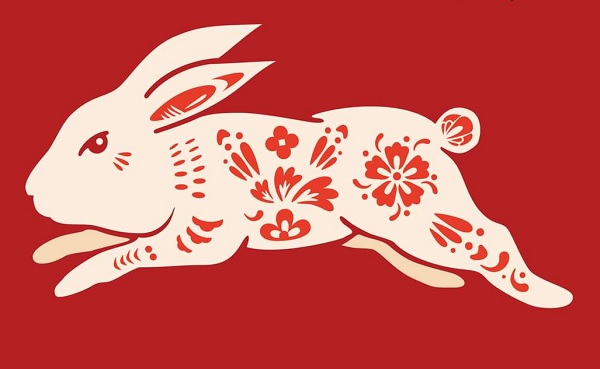 Another Panthers Loss
Another tough trip to the foot of the mountain. After being bundled out 3 times in finals by Penrith, they have become our new bogey team. Their linespped caught us immediately on the wrong foot early in the game as we struggled to meet their energy up the middle in a 5 day turnaround as well as missing 3 of our starting forwards. It was pleasing that we worked hard to remain in the game and in the end it was missed knock-on that led to a try just before halftime that was the difference. Now back to Trellianz Stadium for the Round 3 match against our traditional rivals. Our first clash since the famous Battle of Moore Park game when 7 players were sin binned.
Shaq Mitchell stood up
The 2023 version of Shaq Mitchell continues to be a shinning light this year. His performances over the year so far have right up there as one of our best go forward players up the middle. I am loving the new Shaq and with his ball playing skills he will prove to be a handful during the year.
Carr double
Standin captain Tom Carr helped get us back into game in the second half with his speed. One try off a intercept and the other from a set play. Last years NSW Cup top try scorer continues to find the line.
Nohra kicks U21s to victory
It was a fieldgoal just before halftime that proved the difference for our U21 Flegg team. Joseph Nohra looks to stepped up into U21s nicely scoring a try, setting his outside men and kicking the winning fieldgoal against last years premiers. Going to keep a eye on his progress this year.
Matts Another Draw
Matts stormed home in the back end of each half to clinch another draw on the weekend. Captain Daniel Lua continues to find the line with another pair of very important tries. Pity Humphries missed the goal from halfway that could have won the game on the bell.
Girls tough day out
Our U19 and U17 girls had a tough day out on the weekend. The impact of not having a NRLW team is being felt across all the grades as better players choose different club pathway systems.
Mandatory 11 day Concussion Standown
The NRL announced a mandatory 1 week stand down for category one concussions during the week. Concussion in the modern game is continuing to be a ongoing issue and adding a 11 day automatic standown is going to have a immediate impact across the grades. The concussion could actually occur in the game or at training. This is a positive step in the direct to protect the players, there will be logistical issues in its implementation. For example a concusion in a game on Sunday will mean the player cannot play in the Thursday match if schedule 2 rounds later. Reducing the 18th man substitute to 2 HIA's will help this year, but the problem of a early in the match HIA to a key man like a fullback, half or wing will impact the team when the player is ruled out. Two adjustments I would like to see -
If a HIA occurs in the opening 15 minutes, 18th man can be invoked
Allow the bench to expand to 8 players so that the RG fullback, wing or half can be called into the game

Bunnies TV - Weekly Segment

The boys Preview Round 3

Round 2 - Stat Attack

Statistically it was a very poor game. Completions dropped to 68% from 75% last week. Errors dropped to 13 from 12 last week. We gave away 7 penalties and 1 6-again calls from 6 last week. Souths Effective 1st tackle dropped to a very poor level of 43.7m from 32.3m last week. Our missed tackles dropped to a very poor level of 42 from 23 last week. Opposition offloads improved to 5 from 6 last week.

Looking at our left side defence - Johnston-Tass-Walker-CheeKam (0-0-2-4) was steady at 6 missed tackles again this week. On the right side Thompson-Graham-Ilias-Koloamatangi/Cartwright (0-6-3-6) was steady at 15 missed tackles again this week. Ruck defence Moale/S.Mitchell-DCook-Burgess/Suluka-Fifita-Murray/Koloamatangi (5-4-6-5) dropped to 20 from 10 missed tackles last week.

Our go forward dropped to 1594m from 2000m last week. S.Mitchell, Johnston and Graham made 10+m per run. S.Mitchell, Murray, Koloamatangi, Burgess, Tass, Johnston, Graham, Thompson and L.Mitchell made 100+m in the match. Defensively D.Cook was our best in the tackling raking up 60 tackles. Tass, Johnston, Thompson and L.Mitchell didn't miss a tackle.
News This Week
NRL Changes to Head Injury Protocols
Round 3 Preview
Recent 2023 Form - South Sydney (6th)

Pre02 St Geo-Ill Mudg W 42-24 (ChSh)
Rd01  Cronulla   Ende W 27-18
Rd02  Penrith    Penr L 10-16

Recent 2023 Form - Sydney Roosters (9th)

Pre02 Manly      Gosf L 16-28
Rd01  Dolphins   LngS L 18-28
Rd02  Warriors   SFS2 W 20-12

Recent South Sydney v Sydney Roosters Results

2020 Rd03  WSS  L 12-28      0 A.Klein
2020 Rd20  StAu W 60-8   7.985 G.Sutton
2021 Rd03  StAu W 26-16 22,838 A.Klien
2021 Rd24  LngS W 54-12  5,136 A.Klien
2022 Rd03  StAu W 28-16 18,254 G.Atkins
2022 Rd25  SFS2 L 16-26 41,906 G.Atkins
2022 mPSF  SFS2 W 30-14 39,816 A.Klien


Selected NRL Round 3 & Junior Round 7 teams