South Sydney Indigenous Players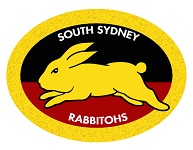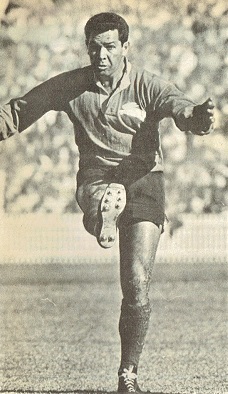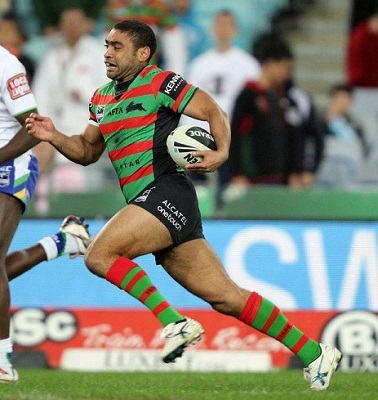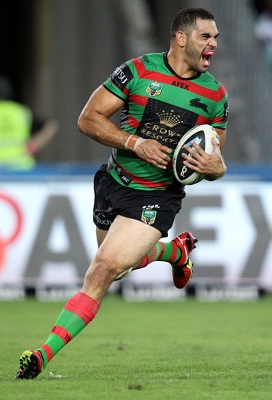 South Sydney Rabbitohs Indigeneous Players
Over the years there have been a number of players who have played senior grade football with South Sydney. Here is a list of those players.


Allan, Kane
Amatto, Russell
Bell, Roy 
Biles, Les
Bishop, Glen
Blair, Solly
Burns, Braidon
Campbell, Sandy
Castro, Anthony
Champion, Beau
Clarke, Joven
Cook, Josh
Craigie, Owen
Dargan, Troy
Donovan, Charlie
Donnelly, Andrew
Doyle, Justin
Drew, Les
Enahoro, Chris
Gagai, Dane
Gordon, Yileen
Grant, David
Grevsmuhl, Chris
Ella, Rod
Ellis, George
Farrell, Dylan
Ferguson, Eric
Ferguson, Warren
Fuimaono, Tyrell
Goolagong, Damon
Gordon, Yileen
Gordon, Willie
Grevsmuhl, Chris
Hegarty, Shannon
Hookey, Lee
Honeysett, Bob
Howlett, Phil
Inglis, Greg
Johnson, Dick
Johnston, Alex
Cain, Eric
Kelly, Luke
Loomans, Justin
Longbottom, Bruce
Longbottom, Kevin
Longbottom, George
Longbottom, Steve
Lyons, Graeme
Merritt, Nathan
Merritt, Rod
Mitchell, Latrell
Mitchell, Matthew
Moran, Michael
Morgan, Ambrose
Moylan, Tom
Mundine, Beau
Mundine, CJ
Mundine, Leon
Mundine, Mark
Mundine, Matt
Mundine, Mick
Murray, Noel
Nielsen, Dane
Patten, Wes
Paulson, Germaine
Peachey, David
Peachey, Michael
Peats, Gordi
Peats, Nathan 
Phillips, Tyronne
Prior, Don
Reynolds, George
Roberts, James
Roberts, Luke
Roberts, Paul
Roberts, Ulyses
Robinson, Chaise
Robinson, Eric
Robinson, Latrell
Robisnon, Reece
Robinson, Travis
Robinson, Troy
Robinson, Will
Sandow, Chris
Salvatori, Craig
Sherwood, Bill
Simms, Eric
Simon, Craig
Simpson, Jamie
Stanley, Blaine
Stewart, Bruce
Storer, James
Sultana, Rod
Taaffe, Blake
Timbery, Ron
Trindall, Darrell
Turner, Kyle
Walker, Billy
Walker, Cody
Webb, Brad
Webster, Malcolm
Wesser, Rhys
Widders, Dean
Widders-Leece, Jimmy
Williams, Claude
Williams, Joe
Wright, Merv


With the introduction of our Womens Senior pathways, here are our female indigenous players.

Allende, Jasmine 
Barker, Ngalika
Bell, Nellie
Bent, Shaylee
Bent, Janaya
Boney, Litisha
Caine, Terri-Ann
Clay, Candice
Davis-Welsh, Nakia
Donovan, Monique
Donovan, Turzah
Doyle, Karri
Field, Sarah
Grimes, Enuce
Hart, Regan
Hunter, Tahlia
Kelly, Akira
Kelly, Akiesha
Kennedy, Kandy
Johnson, Narikah
Lamb, Rikka
Luschwitz, Tazmyne
Maza, Kaira
McGrady, Sharon
Nean, Kyara
O'Neill, Loretta
Phillips, Lavina (nee O'Mealey)
Pilley, Tayla
Riley, Rebecca
Shaw, Maddison
Simon, Taleena
Sutherland, Rhianna
Welsh, Kowena
Young, Emily


South Sydney Rabbitohs Indigenous Past Jerseys
In 2012, Souths wore their first Indigenous jersey. Here is a history the South Sydney Indigenous jersey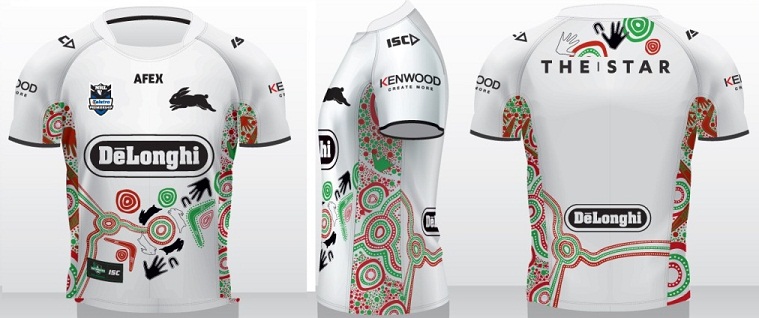 2012 - Indigeneus Jersey
2013 - Indigeneus Jersey, Merritt's 150th try jersey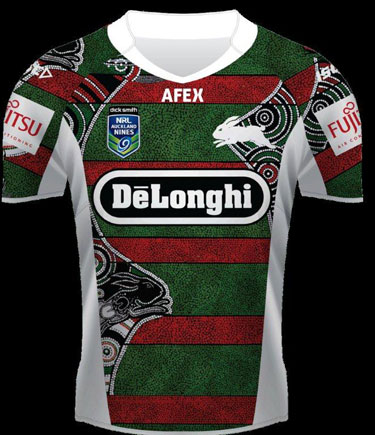 2014 - 9s Jersey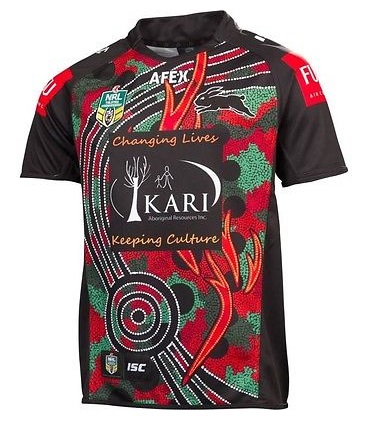 2014 - Indigeneus Jersey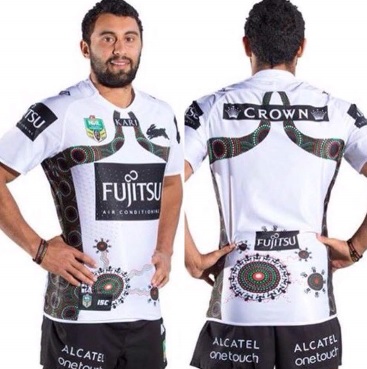 2015 - Indigenous Jersey
2016 - Indigenous Jersey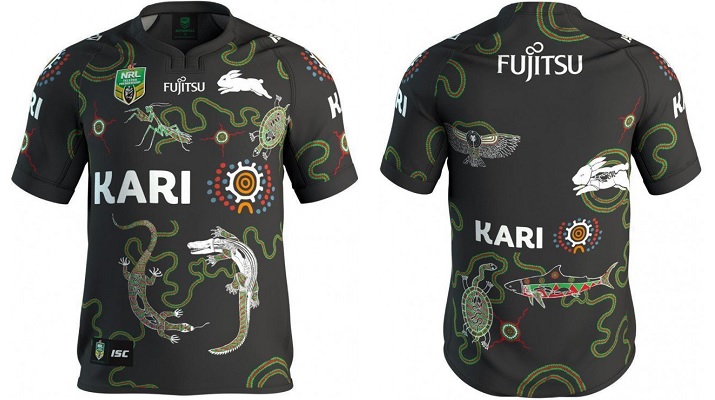 2017 - Indigenous Jersey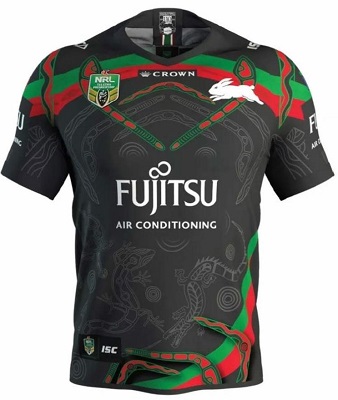 2018 - Indigenous Jersey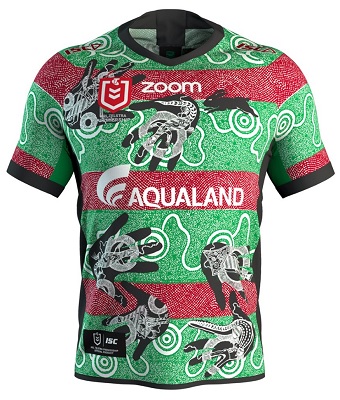 2019 - Indigenous Jersey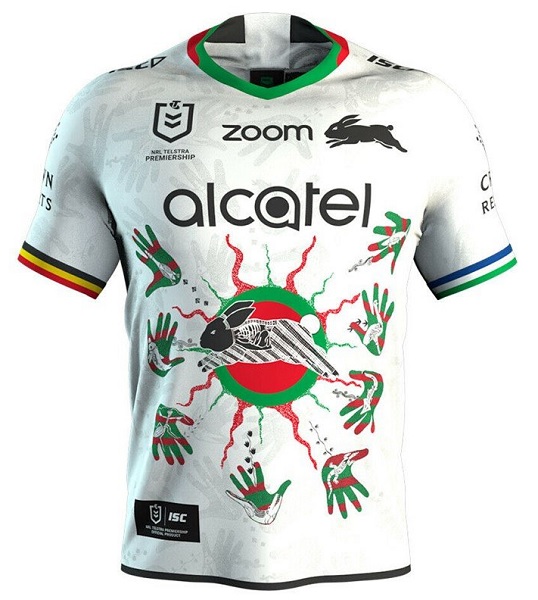 2020 - Indigenous Jersey
2021 - Indigenous Jersey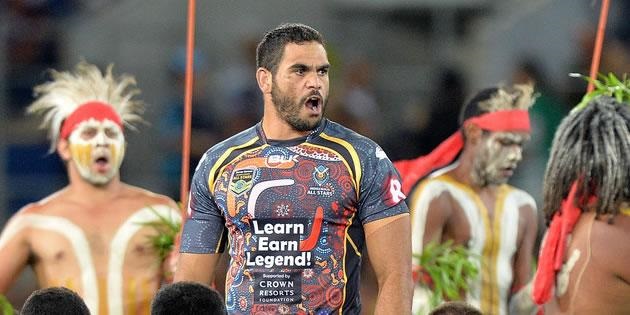 Australian Indigenous/Aborigines Team Representatives
Representative Captains - (2)
                                                M(  W- D-L      %)
Inglis, Greg       (Aus Indigenous)   2016-17   2(  1- 0-1    50%)
Inglis, Greg       (Australia PMXIII) 2016      1(  1- 0-0   100%)
Walker, Cody       (Aus Indigenous)   2019-21   2(  1- 1-0    50%)

Representative Players - (17)
                     Years             M   S   I   T   G/A   FG 2FG  Pts
Champion, Beau
Doyle, Justin        1999              1           2   -      -   -    8
Gordon, Yileen
Grevsmuhl, Chris     2015              1   -  (1)  1   -      -   -    4
Hookey, Lee          1999              2           1   -      -   -    4
Inglis, Greg         2015-17           3   3   -   1   -      -   -    4
Johnston, Alex       2015,19-21        4   3  (1)  1   -      -   -    4
Lyons, Graham
Merritt, Nathan
Mitchell, Latrell    2020-21           2   2   -   -   2/2    -   -    4
Mitchell, Shaq       2022              1   -  (1)  -   -      -   -    -
Peats, Nathan
Roberts, James       2020              1   1   -   1   -      -   -    4
Sandow, Chris
Turner, Kyle         2015,17           2   1  (1)  -   -      -   -    -
Widders, Dean
Walker, Cody         2019,21           2   2   -   1   -      -   -    4

Women Representative Players - (11)
                     Years             M   S   I   T   G/A   FG  Pts
Caldwell, Chloe      2018              1   -  (1)  -   -      -   -    -
Davis-Welsh, Nakia   2020              1   1   -   1   -      -   -    4
Donovan, Monique     2021              1   1   -   -   -      -   -    -
Kennedy, Kandy       2019              1   1   -   -   -      -   -    -
Kelly, Akira         2021              1   1   -   -   -      -   -    -
Lamb, Rikka          2018              1   -  (1)  -   -      -   -    -
Maza, Kiara          2018              1   1   -   -   -      -   -    -
McGrady, Sharon      2018-19           2   2   -   -   -      -   -    -
Nean, Kyara          2018-19           2   -  (2)  -   -      -   -    -
Phillips, Carly      2018              1   1   -   -   -      -   -    -
Simon, Taleena       2018              1   1   -   2   -      -   -    8

W-First Nation Gems - (3)
                     Years             M   S   I   T   G/A   FG 2FG  Pts
Kelly, Akira         2021              6   6   -   1   9/11   -   -   22
Lamb, Rikka          2021              6   -  (6)  -   -      -   -    -
Luchwitz, Tazmyne    2021              6   6   -   1   -      -   -    4


---
© 2021 SSR Almanac / HOME / RETURN