Up the Rabbitohs!

But what is the history of the players song ?

Talking to former players, you quickly find out that it pre-dates the modern era and goes before the 70's era as players from the 1950's would sing it with the young players of the 60's. The tune and original words pre-date World War II.

1933-41 first grade player Les McDonald, in 1994, said that it was adapted by Bill Hinson (brother of 1930's player Eddie Hinson) after hearing the song sung by the Curl Curl Lifesavers at a weekend camp at Patonga in the 1930s.

The tune gives us a guide to the age of the origins of the song as it pre-dates World War I. The melody was a popular melody in British pubs at the turn of 18th-century. It was based upon a tune from Anacreonicty Society, a 18th-century club of amateur musicians in London. That society was dedicated to ancient Greek poet Anacreon, who was renowned for his drinking songs and odes to love. This society would meet and combine musical appreciation with eating and drinking.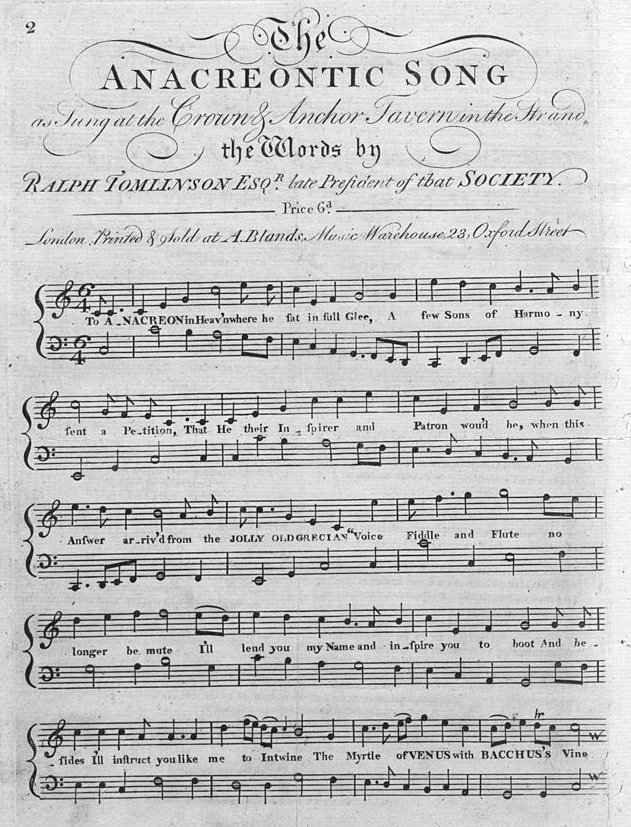 The melody came to Australia with the early settlers and convicts and sung on many occassions at the bars around Sydney. With the famous drinking melody being picked up by many it was no surprise to see the South Sydney club also pick up this melody for its song during the celebration of a win.
The melody became famous when the tune was also picked up and used by Francis Scott Key in his famous 1776 poem "Defence of Fort McHenry". It is then ironic that a British pub melody and the words by Key became known as the "The Star-Spangled Banner" and were adopted as the national anthem of the United States in 1931.
---
© 2020 SSR Almanac / HOME / RETURN