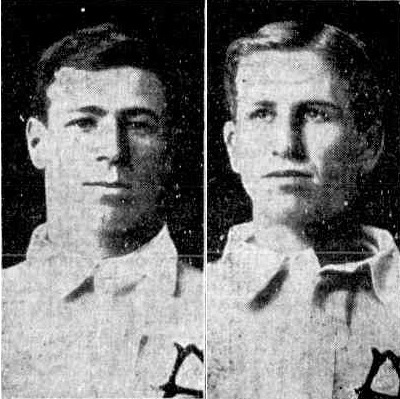 Gilbert and Darmody Seek English Transfer
17th April 1912
Last season the Red and Green, suffering from a embarrssment of riches, was able to be generous to other clubs and allowed the later the use of several surplus players. The majority of these will find positions in the South Sydney ranks this year. E.Hucker and J.Davis will be recalled from North Sydney and Hilliard will probably return from Balmain. Hallett's decision to remain in Australia makes pleasant reading to South Sydney, who will greatly miss the brilliant Gilbert, and in a lesser degree S.Darmody, should the transfers to England be granted. The other backs of last year are available, and the forwards will be a best as ever. With two "leg-ins" for the Royal Agricultural Society's Shield, South Sydney requires but another victory for the premiership to win the handsome trophy outright. There will be plenty of junior teams in the district to draw from when necessary.
Gilbert and Darmody Transfer Granted
19th April 1912
At the last meeting of the controlling body it was decided, on the recommendation of the South Sydney Club, that free transfers be granted to H.Gilbert and S.Darmody, to play with Hull - the former for three years, and the latter for two years. It was stipulated that at the end of the times stated Hull must give a free transfer to both players to Australia.
Cann English Transfer Request
22nd Jun 1912
The crack New South Wales and South Sydney foward W.Cann has received a cable from the Hull club, inviting him to join its ranks, also. He has declined the offer.
---