1912 NSWRL Premiership - Round 1
South Sydney v North Sydney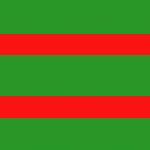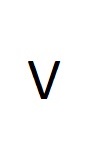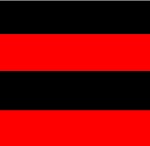 North Sydney Oval
Sat May 4, 3:15pm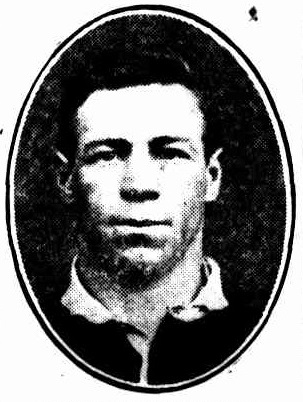 Herb Gilbert
WIN 16-3
About 5000 people witnessed this match at North Sydney Oval. The game proved very interesting, and was even throughout. South Sydney, the more perfectly attuned combination, scorad 4 tries to 1. Gilbert, opened piay, and North Sydney quickly recorded the first score. Bereery had kicked along the touch-line to Hallett. who quickly came across field, and sent on to Gilbert, to Hucker, who, when pressed, kicked gently into Broomham's hands, and the latter wriggled his way through the South's three-quarters, and scored a good try. Morten iailed to goal. North Sydney, 3 to nil. The Red and Black, maintaining the pressure, worked up to the, 25, when Morton tried at goal from a penalty lick, but it sailed outside the post. Hallett, Gilbert, and Cann indulged in a bout of passing, but llucker mulled Cann's pass. McCabe and Gilbert started off again, but a local back secured near the line, and booted out. Gilbert twice burst through on the right wing, and North Sydney had a, lot to do to keep their, line clear. The pace was warm, and the attack changed from wing to wing with neat, passing moves, until, on the right wing, McCabe started off and swinging past the opposing, half, sent out to Thompson, to Darmody, who capped a quickly executed move. The latter failed to goal 3 all. The Red and Green were now playing finely. Davis, leading the forwards, was pulled down short of the line, but McCabe snappied it up, and wheeled to the left to Cann, who shot across goal, and Thompson carried it on. The latter made a good opening for Hucker, who crosssd in unimpeded. Green's kick was resultless. South Sydney, 6 to 3. The game slowed up, owing to faulty scrummaging, for some few minutes, then Gilbert was downed by Wilson near the line, but the latter let a kick from Hallet out in the corner, and Hucker spoiled a scoring chance by passing wildly after he had beaten the opposition three-quarters Boland, Datson, and Sullivan ended the locals in some hard rucking. A good rally followed started by Bereery and carried on by McFarlane and Broomham. South Sydney, were penalised in thier 25, but McFarlane missed an easy goal Half-time.
South Sydney openeed the second half with a brilliant chain of passes between Darmody, Cann, Thompson, and McCabe, which ended in North Sydney's 25. A local three-quarter booted back in Hallett, who dropped at goal unsuccesfully. North Sydney now pulled themselves together. Greenwood and McFarlane were prominent in two rushes goalwards. However, the leather was kicked through the ruck to Walsh, who failed to, pick up, Spence darted on it, starting a great piece of passing, in which Cann, Davis, A.Butler, McCabe, and Hucker participated, Hucker grounding the ball near the corner flag. The line umpire reported a breach, but the referee awarded a try. Darmody's kick was pointless. South Sydney, 9 to 3. The Red and Black were working like Trojans now, but weak spots were plentiful in their back division, and they rarely made much ground. Walsh booted out of touch on the full, and illegality in the scrum enabled Darmody to land an easy goal, making his side 11 to 3. Another score quickly followed. Davis, kicked through the ruck, near half-way, and then picked up. Going ahead, he came to Morton, and transferred to Cann, who fended off a tackler and crossed in. Darmody landed the goal. South Sydney, 16 to 3. The local forwards made a, last desperate effort to reduce the lead. Sullivan headed the rushes to the line, where the defence held them. Play was, now somewhat loose and disjointed, many of the forwards finding weak spots in their condition. A. Ballerum, referee.

        0-3
        3-3
HT      6-3
        9-3
       11-3
       16-3

Hucker 2, Darmody, Cann tries
Darmody 2 from 4, Green 0 from 1 goals

Crowd       5,000
Referee    A.Ballerum

Final Line Up
                              T  G/A  FG

Flbk - Hallett, Howard        -  -     -
Wing - Hucker, Ernie          2  -     -
Cntr - Thompson, Hack         -  -     -
Cntr - Gilbert, Herb          -  -     -
Wing - Darmody, Steve         1  2/4   -
5/8  - McCabe, Arthur         -  -     -
Half - Butler, Arthur         -  -     - (c)
Lock - Cann, Bill             1  -     - 
SRow - McCarthy, Owen         -  -     -
SRow - Davis, Jim             -  -     -
Prop - Green, Dick            -  -/1   -
Hook - Butler, Harry          -  -     -
Prop - Spence, William        -  -     -

                              4  2/5   -

Other FG Matches

 8-7  SSG  Easts           b Annandale
17-7  Went Glebe           b Balmain
29-0  Mett Newtown         b Wests

               W D  L Diff PT
NEWTOWN        1 -  -  +29  2
SOUTHS         1 -  -  +13  2
GLEBE          1 -  -  +10  2
EASTS          1 -  -   +1  2
Annandale      - -  1   -1  -
Balmain        - -  1  -10  -
Norths         - -  1  -13  -
Wests          - -  1  -29  -
 

Judiciary News
No one was sent off.
Second Grade - Round 1
v North Sydney, North Sydney Oval, 2:00pm
WIN 20-8
Played at North Sydney Oval. From the kick-off, both teams made , the pace extremely willing, and considering they were battling out their first match of the season the form shown was undoubtedly good. South Sydney, however, were the stronger and cleverer team, and beat their opponents in both divisions of the game. Their forward work was stronger and headier, and their back division combined far more effectively, with the result that at half-time, the visitors were lead ing by 12 to 6. For South Sydney, Starr and Downey got a try each, while Dymant converted the latter and kicked two penalty goals. For North Sydney, M'Farlane and Hedge scored. After the interval. South Sydney continued to hold their grip on the game, and had Norths hemmed, inside the half-way line. From a penalty here, Dymant landed a goal, and soon after a charge ended in Cohen scoring, which was not converted. Keeping up the pressure a passing movement, in which every man behind the scrum appeared to handle the leather, ended in Cohen again racing over and scoring in the corner. Play now became more ragged, but still vigorous, and North Sydney were pressing, strongly, when South Sydney's full-back, cleverly booted out of danger. Coming, again, North Sydney were awarded a penalty, and M'Farlane landed an easy goal. Even play followed tlll fulltime, leaving South Sydney victors by 20 to 8.

HT  12-6

Cohen 2, Starr, Downey tries
Dymant 4 from 6 goals

Other Second Grade Matches

A Division
17-5  SSG  Easts        b Annandale
 9-6  Went Glebe        b Balmain
10-4  Mett Newtown      b Wests

B Division
49-4  RASG Marrickville b Surry Hills
14-0  Mosm Redfern      b Mosman
13-5  Wvly West Sydney  b Waverley
32-2  Brch Grosvenor    b Sydney          (Result reversed on May 25)
BYE        SS Federal

               W  D  L B Diff Pt
A Division
SOUTHS         1  -  - -  +12  2
EASTS          1  -  - -  +12  2
NEWTOWN        1  -  - -   +6  2
GLEBE          1  -  - -   +3  2
Balmain        -  -  1 -   -3  -
Wests          -  -  1 -   -6  -
Annandale      -  -  1 -  -12  -
Norths         -  -  1 -  -12  -

B Division
MARRICKVILLE   1  -  - -  +45  2
GROSVENOR      1  -  - -  +30  2
REDFERN        1  -  - -  +14  2
WEST SYDNEY    1  -  - -   +8  2
SS Federal     -  -  - 1    -  2
Waverley       -  -  1 -   -8  -
Mosman         -  -  1 -  -14  -
Sydney         -  -  1 -  -30  -
Surry Hills    -  -  1 -  -45  -


Third Grade - Round 1
v SS Federal, Redfern Oval, 2:00pm
LOSS 2-6


no tries
Brown goal

Other Third Grade Matches

A Division
13-5  Wvly Sydney          b Waverley
 7-0  Mosm Camperdown      b Mosman
 9-3  Brc2 Glebe           b Balmain
20-13 Redf Easts           b Granville
15-14 Brch SS Kinkora      b Drummoyne
BYE        Paddington

B Division
36-6  Brc2 Surry Hills     b Annandale
26-0  RASG St Peters       b Marrickville
18-0  ParO Parramatta      b Newtown
19-3  SanS Wests           b Norths

               W  D  L B Diff Pt
A Division
SYDNEY         1  -  - -   +8  2
EASTS          1  -  - -   +7  2
CAMPERDOWN     1  -  - -   +7  2
GLEBE          1  -  - -   +6  2
SS KINKORA     1  -  - -   +1  2
PADDINGTON     -  -  - 1    -  2
Drummoyne      -  -  1 -   -1  -
Balmain        -  -  1 -   -6  -
Granville      -  -  1 -   -7  -
Mosman         -  -  1 -   -7  -
Waverley       -  -  1 -   -8  -

B Division
SURRY HILLS    1  -  - -  +30  2
ST PETERS      1  -  - -  +26  2
PARRAMATTA     1  -  - -  +18  2
WESTS          1  -  - -  +16  2
SS FEDERAL     1  -  - -   +4  2
SOUTHS         -  -  1 -   -4  -
Norths         -  -  1 -  -16  -
Newtown        -  -  1 -  -18  -
Marrickville   -  -  1 -  -26  -
Annandale      -  -  1 -  -30  -


---