1912 NSWRL Premiership - Round 5
South Sydney v Western Suburbs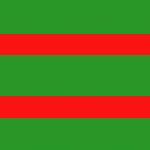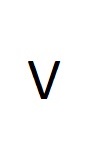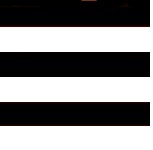 Sydney Sports Ground
Sat Jun 8, 3:15pm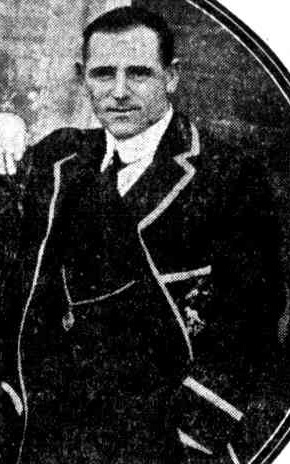 Bill Cann
WIN 26-10
Saturday was a dull, drab day and unsuitable for football playing. Early om Saturday morning rain began to fall and it continued till after 1 o'clock, shortly before which a very heavy shower passed over the city and suburbs. Moore park presented a deserted appearance. At the Sports Ground about 400 spectators saw South Sydney triumph over Western Suburbs, who lacked the fine combination of their opponents. Western Suburbs kicked off from the Paddington end, and Darmody, taking the ball, ran to centre, whence the S.S. forwards rushed to the goal line, and the ball being toed over the line, A.Butler pounced on it and scored first try. Darmody conveted with a fine kick from near touch. S.S., 5 to nil. Kicked out, Western Suburbs carried the leather to the S.S. 25, where Medcalf landed a penalty goal, but failed with a second effort from near half-way a few minutes later. S.S., 5 to 2. The South Sydney backs got going at the W.S. 25. McCabe, Leveson, Gilbert and Darmody all handling the ball, with the last named running in with a try near the corner, which he failed to convert. S.S., 8 to 2. In play once more, Western Suburbs confined to their territory. A.Butler, from a scrum, passed to McCabe, who failed to take the pass, but Darmody, on the look-out, gathered it in and ran across the goal-line unchallenged, but again failed to convert his try. South Sydney, 11 to 2. Western Suburbs gradually worked to the South Sydney 25, where Wall intercepted a pass from McCabe, and ran to Brown, whom he side-stepped, and, going on, scored under the bar. Medcalf a goal. South Sydney, 11 to 7. The play hovered between the twenty-fives for a time. From just outside the 25 Medcalf tried for a goal from a mark, the ball falling just under the bar. South Sydney had Western Suburbs defending on the goal-line, with Cann and McCabe putting in tricky runs. Nevertheless, they failed to cross the line. Western Suburbs were penalised just in front of goal, and Darmody sent up the two fags. South Sydney, 13 to 7 half-time.
South Sydney worked to Western Suburbs territory on resuming. Western Suburbs were penalised, and from Darmody's kick the ball struck the post, and rebounded on to the field. McCabe dodged about through the Western Suburban backs, but could not penetrate the defence, so he passed to a comrade, on to Darmody, who once more ran in unopposed. Green, being unsuccessful with his kick, left the score, South Sydney 16 to 7. Kicked out, Conlin got the ball near centre, and ran strongly, but lost the ball. It was kicked by a S.S. forward who tried to find touch, but W.Joass gathered it in cleverly, and ran over in the corner. From Medcalf's kick, a good one, the ball struck the post. South Sydney, 16 to 10. Kickcd out, Conlon got the ball near centre, and ran his way through,, and on past the W.S. 25, where he came down. From a scrum near the goal-line, A.Butler almost forced his way over, and then transferred to Cann, who dived over with a try. Darmody's kick was fruitless, but soon afterwards he kicked a penalty goal from the 25 line. South Sydney, 21 to 10. From the kick out, Gilbert secured at half-way, and I dodged past several opponents, but, being overtaken, he passed to Darmody, who failed to take a pass that, taken, meant a try. A free-kick cleared the W.S. line for a time, but South Sydney returning, McCabe took a pass near the 25, and, running round, dashed on, crossed over in the corner, and, running round, scored behind the posts. Darmody converted. South Sydney, 26 to 10. Medcalf tried for two penalty goals, but neither brought any points. Wests kept pressing, but were, unable to add to their tally. A.Farrow, referee.

        5-0
        5-2
       11-2
       11-7
HT     13-7
       16-7
       16-10
       19-10
       21-10
       26-10

S.Darmody 3, A.Butler, Cann, McCabe tries
S.Darmody 4 from 8, Green 0 from 1 goals

Crowd         400
Referee    A.Farrow

Final Line Up
                              T  G/A  FG

Flbk - Brown, Os              -  -     -
Wing - Hucker, Ernie          -  -     -
Cntr - Leveson, Jack          -  -     -
Cntr - Gilbert, Herb          -  -     -
Wing - Darmody, Steve         3  4/8   -
5/8  - McCabe, Arthur         1  -     -
Half - Butler, Arthur         1  -     - (c)
Lock - Nicholls, Harry        -  -     -
SRow - Cann, Bill             1  -     -
SRow - McCarthy, Owen         -  -     -
Prop - Hilliard, Eddie        -  -     -
Hook - Butler, Harry          -  -     -
Prop - Green, Dick            -  -/1   -

                              6  4/9   -

Other FG Matches

14-2  Brch Balmain         b Norths
 4-2  RASG Newtown         b Easts
 7-0  Went Glebe           b Annandale

               W D  L Diff PT
SOUTHS         4 -  1  +58  8
NEWTOWN        4 -  1  +32  8
EASTS          4 -  1  +22  8
GLEBE          3 -  2  +15  6
Norths         2 -  3   -8  4
Balmain        2 -  3  -18  4
Annandale      1 -  4  -18  2
Wests          - -  5  -83  -
 

Judiciary News
No one was sent off.
Second Grade - Round 5
v Western Suburbs, Sydney Sports Ground, 2:00pm
WIN 26-0
Played at Sports Ground. From the start South Sydney showed themselves superior to their opponents, and soon had them hard pressed on their 25. At intervals Western Suburbs showed out, but the slippery nature of the ground stopped their progress. South Sydney repeatedly scored and finished up winners 26 points to nil.


Darmody 2, Dalton 2, Harman, Maidmont tries
Maidmont 3, Dymant goals

Other Second Grade Matches

A Division
 3-2  Brch Balmain         b Norths
 2-2  RASG Newtown         d Easts
28-0  Went Glebe           b Annandale

B Division
10-3  Bota SS Federal      b Sydney
 3-2  NSO  Waverley        b Grosvenor
 3-2  Mosm Mosman          b West Sydney
Frft  Bota Redfern         b Surry Hills
BYE        Marrickville

               W  D  L B Diff Pt
A Division
GLEBE          5  -  - -  +69 10
SOUTHS         3  2  - -  +43  8
EASTS          2  2  1 -  +25  6
NEWTOWN        2  2  1 -   +5  6
Balmain        3  -  2 -   +1  6
Norths         1  -  4 -  -39  2
Annandale      1  -  4 -  -43  2
Wests          -  -  5 -  -61  -

B Division
MARRICKVILLE   4  -  - 1 +101 10
REDFERN        5  -  - -  +85 10
SS FEDERAL     3  -  1 1  +12  8
WAVERLEY       2  -  2 1  +16  6
Grosvenor      2  -  3 -  +60  4
Mosman         2  -  3 -  -33  4
West Sydney    1  -  3 1  -47  4
Sydney         1  -  4 -  -86  2
Surry Hills    -  -  4 1 -108  2 ++

++ Surry Hills have been struck out of the competition after forfieting


Third Grade - Round 5
v Surry Hills, Metters Sports Ground, 2:00pm
WIN 10-7


Brown, Lynch tries
Dwyer 2 goals

Other Third Grade Matches

A Division
 3-0  Mett SS Kinkora     b Sydney 
Dsqfd      Glebe          b Paddington
10-7  Redf Drummoyne      b Camperdown
16-0  Wvly Granville      b Waverley
21-0  Mosm Balmain        b Mosman
BYE        Easts

B Division
19-3  NSO  SS Federal     b Norths
14-5  SanS Wests          b Newtown
38-2  ParO Parramatta     b Marrickville
43-2  Redf St Peters      b Annandale

               W  D  L B Diff Pt
A Division
SS KINKORA     5  -  - -  +33 10
EASTS          3  -  1 1  +75  8
SYDNEY         4  -  1 -  +29  8
BALMAIN        4  -  1 -  +27  8
GRANVILLE      2  -  2 1  +15  6
DRUMMOYNE      3  -  2 -   +3  6
Glebe          2  -  3 -  +10  4
Camperdown     1  -  3 1  -42  4
Paddington     -  -  4 1    -  2 ++
Waverley       1  -  4 -  -66  2
Mosman         -  -  4 1  -89  2

B Division
SS FEDERAL     5  -  - - +116 10
SOUTHS         4  -  1 - +121  8
SURRY HILLS    4  -  1 -  +43  8
PARRAMATTA     4  -  1 -  +43  8
ST PETERS      3  -  2 -  +73  6
WESTS          3  -  2 -  +27  6
Newtown        1  -  4 -  -37  2
Marrickville   1  -  4 - -144  2
Norths         -  -  5 -  -98  -
Annandale      -  -  5 - -144  -

++ Paddington has been disqualified for the rest of the season for forfieting


---