1912 NSWRL Premiership - Round 7
South Sydney v Glebe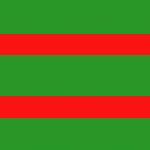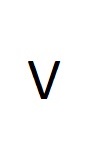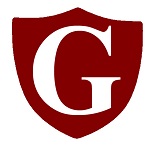 Sydney Sports Ground
Sat Jun 29, 3:15pm

William Spence
LOSS 5-6
South Sydney won the toss, and played from the Paddington end with a slight breeze. Hickey's kick-off was soon returned to half-way, and A.Butler kicked well down the right wing, finding the line inside the 25. Here he also whipped it from the scrum to McCabe (on the blind side), but the five-eighth dropped it and booted to the flag, where McGregor secured and ran it out a few yards. A Red forward prevented A.Butler from following up, and from the wing Darmody tried to goal, but it sailed out side. The South Sydney forwards then worked down the centre, and a quick burst of passing between Butler, McCabe, Cann, and Gilbert carried them across goal to the wing, where F.Burge neatly grassed Gilbert. From the scrum the Reds heeled to the half-back, and a three-quarter booted well up the field, but Gilbert got to it again, but kicked into touch on the full, and play went back to half-way. Both teams were playing five forwards and eight backs at this stage, Cann for South Sydney, and Burge for Glebe, playing as extra five-eighths, though it was, not a permanent arrangement. South Sydney were pressing matters, and a fine run down the left wing by Davis gained about 40 yards, ending near the corner flag, with the ball in touch. McKivat and Cubitt cleared, however, and a minute later Darmody again attempted unsuccessfully to land a goal. Though the ball was wet, and rain was falling, play hummed along. Continuing on the aggressive, McCabe and Collier again ran the ball well down the left wing, where Cubitt was penalised for offside, and a third attempt by Darmody from a difficult angle was pointless. Glebe were being frequently penalised for breaches in the scrummage, and with two free kicks in succession A.Butler was enabled to find the line inside the 25 on the right wing. Maintaining the advantage, the forwards rushed it hard to the goal posts, about a dozen yards out. Gilbert, playing grandly, burst through the ruck, and when collared whipped out a fine pass to McCabe, on his right, a few yards from goal. The five-eighth crossed in the corner and finished behind the posts, Glebe unwisely not trying to cut him off from the best of positions. Darmody landed a goal, and South Sydney led by 5 to nil after 20 minutes of play. The drizzling rain was making the turf slippery, and shelter was sought by the onlookers under the army of umbrellas. South Sydney were showing more pace than their opponents, and largely making the game. But McKivat, at half-way, started Garlick down the centre, and he ran well until taken by Cann, then passed to F.Burge, who was forced into touch at the 25 flag. They worked ahead through, McKivat, Hickey, and Gleeson sprinting up the wing, Gleeson kicking to, the line, where Cann pick it up and started South's out. A spell of even play then ensued at half-way, with Glebe showing up better. When the three-quarters got going they made ground, one rush ending (after a fine run by Algie) in the corner. O.Brown kicked across goal, but Darmody booted up the fleld. F.Burge caught it and quickly came back along the touch-line, on the opposite wing, where Spence forced him out. The Red and Green then made the pace warm, and a flying rush down the left touch-line, with Cann, Butler, and McCabe in it, was pulled up by Algie. Coming again, Collier made a good run to the full-back and in-passed to Davis, who knocked on with a try in front of him. McKivat and Cubitt cleared the 25, then Hickey took up the running, and bustling a South Sydneyite at half-way, kicked on. Gleeson also got his boot to it, and a race for the line followed, but Thompson came across and fell on the ball as it rolled over the goal-line. Half-time with play, favoring South Sydney, who had, been on the aggressive more and displayed, greater pace in the open.
A heavy shower greeted the teams as they opened the second half. Gilbert kicked off, and his side were soon in danger of losing their lead as from half-way, McKivat punted high to the goal, where O.Brown slipped, and before he could recover, Gleeson had grassed him on the line. Some strenuous play ensued, before South Sydney got clear, but a "shooter" through the ruck from Brown's boot rolled into touch well outside the 25. They were not allowed much respite as McKivat, Cubitt, and Gleeson twice came splendidly down the centre, good tackling being necessary to hold them. Gilbert injured his knee, and a brief stoppage was welcomed by the players as, the game was now being waged at a fast clip. Re-starting, tho Red backs were moving nicely again when Gilbert intercepted Hickey's pass in tho 25, and shot off alone. He tried to swerve past McGregor at half-way, but the ground was treacherous, and he came down, losing the ball. McCabe got to it, and booted into touch on the left wing, where a penalty was given against Glebe. From Darmody's kick the ball fell under the bar. Glebe now had six forwards against five, and were heeling with great frequency. They were shaping better than in the early half, and holding the speedy Southerners. Gilbert made a bit of ground with a dashing run down the centre, but McCabe lost his pass, and Redmond and F.Burge changed the defence into attack until stopped cleverly by O.Brown, who picked up at their feet and kicked out in good style. The flighty McCabe got to it again, but when coming to McGregor, he booted across to Algie, who punted high down the centre, and following just caught Butler as he, was coming away. Almost immediately a South Sydneyite was penalised. From Algie's kick, from about 30 yards out and slightly on the right wing, the ball struck the bar and rebounded in goal, ultimately being forced down by Cann after it had been knocked over the line by the solitary Glebe forward who followed up. Glebe were becoming stronger than ever, and extending South Sydney in good style. The players raced fast between the 25's for some time, keeping the crowd at high tension as they strove to gain the advantage, Keeping the ball close, Redmond, Brignton, and Pert raced through splendidly, tearing ahead with "devil" in the work. Getting it out to McKivat, the captain tried a cross kick to Gleeson, but Thompson marked it nicely. Another rush by F.Burge, Hickey, and Gleeson was pulled up by a Red interfering with McCabe, but McGregor found the line a minute later in the corner. The Glebe forwards were impetuous now, and a penalty followed for not allowing the ball to go fairly in the scrum, but they gradually worked up again. On the right wing and inside the 25 McKivat shot the ball out from the open to Algie, who went hard and low for the corner, but Hilliard brought him down in the nick of time. The forwards were getting heated now, and referee Kearney had to separate a struggling mass and point a reproving finger to some of them. Glebe were soon rewarded now, working the blind side a quick heel to McKivat, then a pass to Algie, a fine quick move along the touch-line, a hard drive from the corner, and he had landed the try to the great delight of the Red supporters. The angle was difficult, and the same player made a poor attempt at goal. South Sydney 5 to 3, with about 10 minutes left for play. And a glorious period it proved. Butler started McCabe once more at half-way, but he dropped it and McKivat, Hickey and Algie came rapidly, back, and reached the 25 line before being stopped. As South Sydney fought back, the crowd rose and cheered. Algie snapped it up from a weak S.S. kick, marking it, and from the right wing McKivat centred to the goal. There in the ruck Gleeson kicked to the line through the disorganised Red and Green backs, and followed with a try as the ball rolled past the posts. Hickey failed from an easy kick. Glebe now led 6 points to 5. The crowd was very excited, and Garlick went off injured. But the electric was yet to come. Minutes were precious ? now, and with Glebe again knocking at the line, the ball was kicked through by McCabe, and he came after it. As he sped away the excitement increased, and when, he transferred to Gilbert the centre, made a brilliant run, and presently had a clear field, with the cheering deafening. Veering to the left a little, he was pressed, and passed in. A knot of South Sydney men dashed on, with Thompson, Davis, and another forward galloping past the goal mouth. When past it a forward whipped it out again to Gilbert, and with a great burst he flew over and touched down, ending a thrilling burst almost from goal-line to goal-line. But a disappointment was in store. The referee disallowed the try owing to a South Sydney forward having obstructed a Red back. Davis disputed the ruling, and was sent off tho field. Full-back McGregor was carried off disabled. Another kick was still in the Red and Green, and further dashing play between Cann, Gilbert, Thompson, and Collier ended with Collier sent flying into touch at the corner. In desperate straits, Cann and Gilbert and H.Butler made for the line again, but Glebe held them, and the whistle ended as stirring a finish as any that - Sydney crowds have been treated to since League football was entered on. L.H.Kearney, referee.

HT     5-0
       5-3
       5-6

McCabe try
Darmody 1 from 5 goals

Crowd      15,000
Referee    L.Kearney

Final Line Up
                              T  G/A  FG

Flbk - Brown, Os              -  -     -
Wing - Darmody, Steve         -  1/5   -
Cntr - Gilbert, Herb          -  -     -
Cntr - Thompson, Hack         -  -     -
Wing - Collier, Charlie       -  -     -
5/8  - McCabe, Arthur         1  -     -
Half - Butler, Arthur         -  -     - (c)
Lock - Nicholls, Harry        -  -     -
SRow - Davis, Jim             -  -     -
SRow - Butler, Harry          -  -     -
Prop - Hilliard, Eddie        -  -     -
Hook - Cann, Bill             -  -     -
Prop - Spence, William        -  -     -

                              1  1/5   -

Other FG Matches

 7-3  Went Wests           b Annandale
35-0  Brch Easts           b Balmain
33-5  Mett Newtown         b Norths

               W D  L Diff PT
EASTS          6 -  1  +84 12
SOUTHS         5 -  2  +64 10
NEWTOWN        5 -  2  +52 10
GLEBE          5 -  2  +38 10
Balmain        3 -  4  -45  6
Norths         2 -  5  -63  4
Annandale      1 -  6  -29  2
Wests          1 -  6 -101  2
 

Judiciary News
Davis was sent off for desputing the referees decision. He has subsequently been suspended for two matches.
Second Grade - Round 7
v Glebe, Sydney Sports Ground, 2:00pm
LOSS 3-11
From the kick-off it was evident that the game was going to be both fast and open. The first quarter of an hour's play was even, both teams, showing out well in passing rushes. Glebe were the first to score, Waterson sending up two points with a penalty goal. On resuming South Sydney attacked, but Glebe quickly drove them back, and W.May, breaking through the ruck, passed to Farrelly, who sprinted on and scored. Before half-time arrived they, had increased thelr score to 11 points, W.May and Regan getting tries. South Sydney, attacked from the resumption, and penned the Glebe to their side of half-way. Attack followed attack, but Glebe's defence, too, was sound, and they gradually forced their way to half-way. South Sydney's forwards brought it back, and F.Darmody, picking up smartly, scored. Play hovered round half-way, for some minutes, then an attack by South Sydney worked play to Glebe's line. A minute or, to of play, and Glebe just as quickly had the ball in South Sydney's 25. A series of scrums followed, and penalties against Glebe helped South Sydney to work closer.' Time wan played out at a lost pace, but Glebe ran out winners by 11 points to 3.

      0-2
      0-5
      0-8
      0-11
      3-11

Darmody try
no goals

Other Second Grade Matches

A Division
24-3  Went Annandale       b Wests
 7-5  Brch Easts           b Balmain
 5-3  Mett Norths          b Newtown

B Division
18-8  NSO  Grosvenor       b Marrickville
26-0  VicP SS Federal      b West Sydney
10-5  Mosm Waverley        b Mosman
Dsqfd      Sydney          b Surry Hills
BYE        Redfern

               W  D  L B Diff Pt
A Division
GLEBE          7  -  - -  +97 14
SOUTHS         4  2  1 -  +44 10
EASTS          4  2  1 -  +40 10
NEWTOWN        3  2  2 -   +6  8
Balmain        3  -  4 -   -6  6
Annandale      2  -  5 -  -31  4
Norths         2  -  5 -  -50  4
Wests          -  -  7 - -102  -

B Division
REDFERN        6  -  - 1  +95 14
SS FEDERAL     5  -  1 1  +50 12
MARRICKVILLE   4  -  2 1  +79 10
GROSVENOR      3  -  3 1  +70  8
Waverley       3  -  3 1  +11  8
Mosman         3  -  4 -  -38  6
West Sydney    2  -  4 1  -66  6
Sydney         2  -  5 -  -93  4
--
Surry Hills    -  -  6 1 -108  2 ++

++ Surry Hills have been struck out of the competition after forfieting


Third Grade - Round 7
v Newtown, Redfern Oval, 3:15pm
WIN 18-9


Tucker 3, Ryan 2, Riddle tries
no goals

Other Third Grade Matches

A Division
18-14 ParO SS Kinkora     b Granville
 9-2  Brc2 Balmain        b Easts
18-2  Mosm Glebe          b Mosman
13-9  Wvly Camperdown     b Waverley
Dsqfd      Sydney         b Paddington
BYE        Drummoyne   

B Division
 8-0  VicP SS Federal     b Parramatta
 4-3  SanS St Peters      b Wests
14-8  NSO  Surry Hills    b Norths
21-5  Redf Marrickville   b Annandale

               W  D  L B Diff Pt
A Division
SS KINKORA     7  -  - -  +37 14
BALMAIN        6  -  1 -  +66 12
SYDNEY         5  -  1 1  +29 12
EASTS          4  -  2 1  +81 10
GRANVILLE      3  -  3 1  +35  8
DRUMMOYNE      3  -  3 1  -10  8
Glebe          3  -  4 -   +2  6
Camperdown     2  -  4 1  -77  6
Mosman         1  -  5 1 -102  4
Paddington     -  -  6 1    -  2 ++
Waverley       1  -  6 -  -73  2

B Division
SS FEDERAL     7  -  - - +133 14
SOUTHS         6  -  1 - +151 12
SURRY HILLS    6  -  1 -  +66 12
ST PETERS      5  -  2 -  +94 10
PARRAMATTA     4  -  3 -  +33  8
WESTS          3  -  4 -  +17  6
Marrickville   2  -  5 - -145  4
Newtown        1  -  6 -  -68  2
Norths         1  -  6 - -102  2
Annandale      -  -  7 - -201  -

++ Paddington has been disqualified for the rest of the season for forfieting


Presidents Cup - Tour
v Orange, Orange
WIN 15-5


 tries
 goals

Final Line Up

Seers
Wheeler
Horder
Coyne
Windward
Leaver
Baker
Harrisson
Brown
Harrisson
Gascoyne
Phillips
Bradley
Nicholls
Jones
Ryan


---