1912 NSWRL Premiership - Round 9
South Sydney v Newtown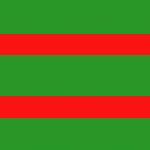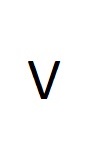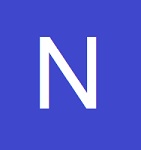 Sydney Sports Ground
Sat Jul 20, 3:15pm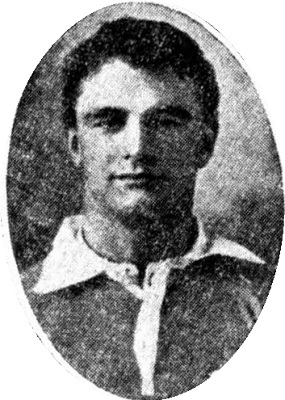 Harry 'Hack' Thompson
WIN 20-11
At the Sydney Sports Ground 10,000 people witnessed a very fine game. South Sydney established a big lead, but Newtown came at them, and nearing the close it was 17 to 13. But South. Sydney got the closing try, and won comfortably. South Sydney were playing a 2 five-eigth configuration for this match. For, Newtown Hawkes started play at 3.19 against the sun. Almost immediately Cann had his side penalised for off-side. A long-range kick was missed by Stewart, but a few moments later a burst by Russell, along touch carried play well into the South Sydney 25. A fine kick by Hallett brought relief, and South Sydney, showing form, were quickly marching goalward. Stewart's slow return was blocked by Spence, and the ball flew behind the Blue full-back, but McCabe, in endeavoring to gather it in, threw it forward. Simultaneously South Sydney were penalised apparently by McCabe's off-side, and the kick afforded relief to the Blues. It was only momentary, as Thompson tried at goal, but it was a grubber, and taken by Stewart, whose kick was again blocked, and rebounded in goal. Thompson sped after the ball, and scored first try, which Maidment converted. South Sydney, 5 to nil after four minutes play. The inaccurate handling and faulty kicking of full-back Stewart were again evident in the next few minutes, but the Blues recovered from his errors and rushed play down the field. In front of the goal-post some hot scrummaging took place. Once R.Farnsworth feinted around, but was blocked on the line beneath the cross bar. Cann secured the ball, and, breaking through the mass of players, rushed, it out to centre. The Blues were soon in action again. Nelson, R.Farnsworth and Russell figured in a rush, but Russell missed the final pass, and South Sydney worked upfield, and for a few minutes had the Blues penned in. From near the 25 Collins broke away, and running infield, beat several South Sydney players, and then passed to Hawkes, to Russell, who came down in South Sydney territory. From the scrum R.Farnsworth passed to V.Farnsworth, to. Nelson, on to Collins, just inside the 25. The wing three-quarter dashed for the grandstand corner, but running upright when a dive was more likely to produce points, he was bundled against the corner flag. In some hot play near the centre Hallett was injured, but after a short cessation he continued. Newtown moved down the field immediately, and from, a scrum the ball was teed away towards Nelson, who kicked over Thompson's head, and, securing it, darted hard for the line. About ten yards from the flag he scored, though, tackled on the line. Russell failed to convert. South Sydney, 5-3. The Blues were making errors in handling the ball that enabled the opposition to send them back. A cross-kick by A.Butler found touch outside the 25. From the scrum Maidment passed out to McCabe, who was tackled by V.Farnsworth, and lost the ball, which his tackier secured, but was in turn downed by McCabe, who toed it to Nelson, who was upset. A.Butler soon afterwards picked up and passed out to Hucker, who centred. Stewart and Russell both failed to pick up the ball, and Collier, securing it, dived over, scoring hear the goal. Maidment a goal. South Sydney, 10-3. Hawkes and Nelson put the Blues on the attack, but a fruitless, penalty shot by Stewart was the end of the dash. After spine even play Maidment broke away along touch. Running to the 25, he passed in to Cann, to McCabe, on to Hucker, to Thompson near the other touch-line. They backed up well. Collins tackled. Thompson, and A.Butler, picking up, passed it out to McCabe, who had an easy passage, and scored the third try, which Maidment converted. South, Sydney, 15-3. Two bright passing bursts in which Collier, Maidment and Thompson were the participants, kept South Sydney on the attack, and their delighted supporters in a merry mood. Outside the 25 in front of goal, Newtown were penalised, for illegal interference,, and Maidment kicked another goal. At half-time it was 17 to 3 in favor of South Sydney, who had played with a good deal of life, and grasped their chances.
Resuming, Newtown showed greater certainty in catching, and fielding the ball. Cann was playing as an extra back, and his elusiveness made a few openings for his fellow-backs. However, the initial five minutes favored Newtown. Two rushes, by the, brothers Farnsworth brought them into the leader's twenty-five, where Russell failed in a easy shot at goal. The siege was raised, and South Sydney took a hand at attacking. Hallett caught, a long kick, and dashing along touch evaded opponent after opponet, but was overwhelmed in the corner. The crowd on the southern embankment delightedly applauded the clever and plucky, full-back's work. A long kick by Nelson put the Blues in an attacking position, and the same player, with R.Farnsworth, figured in a bout of passing which, ended in Nelson being blocked at the goal-line. Scrummed, R.Farnsworth was penalised, and the kick stricking a Biue forward rebounded in-gpai, and was forced after Stewart failed in a penalty attempt. Play worked across to the southern touch line, where, after a few minutes close work Collins was seen skirting touch at top speed. Well inide the, twenty-five he passed in to Grundie, who veered towards goal and scored in a fair position. Stewart landed a fine goal and the board read 17 to 8. (This goal however was found to later not be successful) The spectators whose interest in the game had been waning ou account of the big South Sydney lead, now became enthusiastic, and applause was loud and long. Again the Blues moved goalwards. Barnett broke away on the Cricket Ground side and passed out to Collins, who kicked over Hallett's head and raced the full-back. The ball, however, went to the track. The Blue forwards worked goalwards, and near the line Collins secured the ball and threw himself across the line, and an excellent kick by Stewart increased Newtown's score. South Sydney, 17 to 13. The previous ten minutes had been very palatable to the Blue supporters, but their spirits dropped when Cann and Hucker aud, A.Butler broke away. The five-eight was downed by Stewart, and in a twinkling play was transferred to the northern side. Collier took a long kick and passed to Cann, whom V.Farnsworth downed. An instant later the Blue five-eighth sustained an injury to his collarbone, but declined aid from the Ambulance Brigade. He played on though one arm hung limply throughout the remainder of the contest. Spence was the next to set S.S. moving. Breaking through he kicked to Stewart, whose weak high miskick bounced forward from Hale as several players jumped for the ball. It went out to McCabe. who only had to slip over the line. It was a very questionable try the ball going forward from the South Sydney man. Maidment failed at goal, but made a fine kick. The try settled the result, though play was very spirited to the close. T.McMahon referee.
The report of the referee shows that South Sydney were victorious by 20 to 11, not 20 to 13 as generally beleived. Stewarts attempt at goal from Newtown's second try was adjudged by the linesmen to be successful but Mr McMahon overruled his confreres. Neither side apparently knew the goal was disallowed, for South Sydney kicked off from centre. The kick was recalled, and a scrum ordered, because the ball should have been dropped out. It was thought the recall took place on account of a South Sdney player being in front of the kicker. On this account the fact that the goal was not allowed escaped the spectators notice.

        5-0
        5-3
       10-3
       15-3
HT     17-3
       17-5
       17-11
       20-11

McCabe 2, H.Thompson, Collier tries
Maidment 4 from 5, H.Thompson 0 from 1 goals

Crowd      10,000
Referee    T.McMahon

Final Line Up
                              T  G/A  FG

Flbk - Hallett, Howard        -  -     -
Wing - Collier, Charlie       1  -     -
Cntr - Thompson, Hack         1  -/1   -
Wing - Hucker, Ernie          -  -     -
5/8  - Butler, Arthur         -  -     - (c)
5/8  - McCabe, Arthur         2  -     -
Half - Maidment, George       -  4/5   -
Lock - Hilliard, Eddie        -  -     -
SRow - McCarthy, Owen         -  -     -
SRow - Butler, Harry          -  -     -
Prop - Hale, Perce            -  -     -
Hook - Spence, William        -  -     -
Prop - Cann, Bill             -  -     -

                              4  4/6   -

Other FG Matches

10-8  Brch Balmain         b Annandale
41-9  RASG Easts           b Wests
28-3  Went Glebe           b Norths

               W D  L Diff PT
EASTS          8 -  1 +121 16
GLEBE          7 -  2  +71 14
SOUTHS         6 -  3  +64 12
NEWTOWN        6 -  3  +56 12
Balmain        4 -  5  -51  8
Norths         3 -  6  -77  6
Annandale      1 -  8  -36  2
Wests          1 -  8 -146  2
 

Judiciary News
No one was sent off.
Second Grade - Round 9
v Grosvenor, Sydney Sports Ground, 2:00pm
WIN 10-3
Played at the Sports Ground. Grosvenor had all the better of the firat half, keeping South Sydney on the defensive most of the time. The backs occasionally combined prettily, and near the close of the half Callinan dived over in the corner and scored a try, which was not converted. Dymant put in one great run for South Sydney from one end of the field to the other. Early in the second half M'Cann scored for South. Sydney. Gronvenor attacked for some time, but could not score. Leary kicked a good penalty goal- for South Sydney. Grosvenor attacked again but Dymant did another capital run. aud just afterward Darmody scored it fine try, Leary landed a goal from off the touch-line and Souths won by 10 points to 3.

HT    0-3
      3-3
      5-3
     10-3

McCann, F.Darmody tries
Leary 2 goals

Other Second Grade Matches

14-0   Went Glebe          b Marrickville
 5-3   RASG Easts          b Redfern
16-2   Mett Newtown        b SS Federal
27-5   Brch Balmain        b West Sydney
34-3   Brc2 Annandale      b Sydney
11-5   NSO  Norths         b Waverley
 8-4   Mosm Mosman         b Wests

               W  D  L B Diff Pt

GLEBE          9  -  - - +112 18
REDFERN        7  -  1 1 +108 16
EASTS          6  2  1 -  +48 14
SOUTHS         5  2  2 -  +36 12
SS FEDERAL     5  -  4 1  +35 12
NEWTOWN        5  2  2 -  +24 12
MARRICKVILLE   4  -  4 1  +61 10
BALMAIN        5  -  4 -  +27 10
Waverley       4  -  4 1  +23 10
Grosvenor      3  -  5 1  +57  8
Norths         4  -  5 -    -  8
Mosman         4  -  5 -  -45  8
West Sydney    3  -  5 1  -87  8
Annandale      3  -  6 -  -18  6
Sydney         2  -  7 - -168  4
Wests          -  -  9 - -107  -
--
Surry Hills    -  -  6 1 -108  2 ++

++ Surry Hills have been struck out of the competition after forfieting


Third Grade - Round 9
v St Peters, Birchgrove Oval No.2, 2:00pm
WIN 5-2


T.Booth try
D.Brown goal

Other Third Grade Matches

A Division
21-4  Mett Sydney         b Drummoyne
39-0  Mosm SS Kinkora     b Mosman
40-0  VicP Easts          b Waverley
12-3  VicP Camperdown     b Glebe
Dsqfd      Granville      b Paddington
BYE        Balmain

B Division
20-4  Redf SS Federal     b Surry Hills
54-3  ParO Parramatta     b Annandale
24-2  SanS Wests          b Marrickville
27-6  NSO  Norths         b Newtown

               W D  L B Diff PT
A Division
SS KINKORA     9 -  - -  +79 18
BALMAIN        7 -  1 1  +80 16
SYDNEY         7 -  1 1  +49 16
EASTS          6 -  2 1 +129 14
GRANVILLE      4 -  4 1  +32 10
DRUMMOYNE      3 -  5 1  -41  8
--
Camperdown     3 -  5 1  -60  8
Glebe          3 -  6 -  -10  6
Mosman         2 -  6 1 -136  6
Waverley       1 -  7 1 -122  4
Paddington     - -  8 1    -  2 ++

B Division
SOUTHS         8 -  1 - +195 16
SS FEDERAL     8 -  1 - +143 16
PARRAMATTA     6 -  3 - +104 12
SURRY HILLS    6 -  3 -  +30 12
ST PETERS      5 -  4 -  +79 10
WESTS          5 -  4 -  +34 10
--
Norths         3 -  6 -  -63  6
Marrickville   3 -  6 - -161  6
Newtown        1 -  8 -  -93  2
Annandale      - -  9 - -268  -

++ Paddington has been disqualified for the rest of the season for forfieting


---