1912 NSWRL Premiership - Round 11
South Sydney v Balmain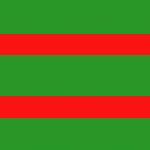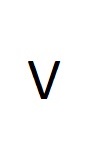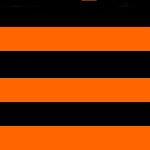 Birchgrove Oval
Sat Aug 3, 3:15pm
LOSS 5-14
About 1200 people at Birchgrove Oval saw the local men defeat South Sydney in an attractive game by 14 pointy to 5, through outclassing, their opponents in the forwards on a heavy ground. A.Butler kicked off for South Sydney, who were immediately penalised near centre. In fielding Craig's kick. Brown slipped, and Cummins pounced on him close to the goal-line. But it worked across to the other wins, where Hucker gathered it in and kicked out. Cummins attempted at goal from outside half-way. Next, W.Hilliard shot round a scrum and dribbled away sharply. Then, South Sydney backs misfielding, the ball went over the line. Jones, coming up fast, scored for Balmain a try which Cummins converted. Balmain, 5 to nil. Within a few minutes Balmain were in again. W.Hilliard again broke through with the ball at his feet, and after a stirring rush Murphy, the wing three-quarter, took the pass and ran in, scoring second try, which Cummins converted. Balmain, 10 to nil. This was a bitter pill for South Sydney. Excitement ran high, and after a spell of forward play in neutral territory the South Sydney backs moved together cleverly, and Collier scored a try in the corner, which Maidment converted by a fine kick. Balmain, 10 to 5. Fraser fielded at his own 25, kicked high, and followed on, but with an open field ahead he knocked-on in gathering the ball from his own kick. Thus the full-back narrowly missed scoring. The local forwards came again with a strong rush, Jones and McMurtrie being prominent. After a few minutes exciting play on the South Sydney goal-line, Brown saved by forcing down. Half-time, 10 to 5 in favor of Balmain.
South Sydney played five forwards in the second half, Davis dropping back. Balmain opened by invading the line. Hucker, who saved, was smothered by five opponents. Outside the 25 Moore marked, and Wall landed a fine goal. Balmain, 12 to 5. In a rush a South Sydney forward got off side in front of the posts, and Cummins landed his third goal. Balmain 14 to 5. South Sydney began to show better form, but their sparkle was left too late, for they found the defeuce equal to all the calls they made upon it. They tried hard to cross in, good runs by Collier and again by Davis and Spence, testing the Balmain defence. L.H.Kearney, referee.

       0-5
       0-10
HT     5-10
       5-12
       5-14

Collier try
Maidment goal

Crowd       1,200
Referee    L.Kearney

Final Line Up
                              T  G/A  FG

Flbk - Brown, Os              -  -     -
Wing - Hucker, Ernie          -  -     -
Cntr - Thompson, Hack         -  -     -
Cntr - Butler, Arthur         -  -     - (c)
Wing - Collier, Charlie       1  -     -
5/8  - Leveson, Jack          -  -     -
Half - Maidment, George       -  1/1   -
Lock - Nicholls, Harry        -  -     -
SRow - Hale, Perce            -  -     -
SRow - Groves, Bill           -  -     -
Prop - Hilliard, Eddie        -  -     -
Hook - Butler, Harry          -  -     -
Prop - Spence, William        -  -     -

                              1  1/1   -

Other FG Matches

18-10 Went Newtown         b Annandale
 6-4  SSG  Easts           b Glebe
16-5  NSO  Norths          b Wests

               W D  L Diff PT
EASTS         10 -  1 +126 20
GLEBE          8 -  3  +92 16
NEWTOWN        7 -  4  +41 14
Souths         6 -  5  +52 12
Balmain        6 -  5  -19 12
Norths         5 -  6  -62 10
Annandale      1 - 10  -48  2
Wests          1 - 10 -180  2
 

Judiciary News
No one was sent off.
Second Grade - Top 8 Qualifying Round
v SS Federal, Metters Sports Ground, 2:00pm
WIN 13-10
The Federals attacked hotly from the start and hemmed in Souths. Reynolds secured from a scrum, sent to Horder, who scored. Reynolds converted. South Sydney responded by hemming the Federals in and eventually Dymant scored. The same player converted. A red and green man broke away and transfered to Almond who scored. Leary converted. The half-time scores were Souths 10, SS Federals 5. Early in the second half Tompson got away and scored. Leary's kick failed. Federals answered the ca;; with a try, Bonner being responsible. Reynolds converted. The final scores were - South Sydney 13 points, South Sydney Federals 10.

     0-5
     5-5
HT  10-5
    13-5

Dymant, Almond, Thompson tries
Leary, Dymant goals

Other Second Grade Matches

 8-5  SSG  Glebe           b Easts
 6-0  Mett Redfern         b Balmain
 5-0  Went Newtown         b Waverley

               W D  L B Diff PT
GLEBE         11 -  - - +122 22
REDFERN        8 -  2 1 +114 18
EASTS          7 2  2 -  +59 16
SOUTHS         7 2  2 -  +56 16
--
Newtown        7 2  2 -  +35 16
Waverley       5 -  5 1  +59 12
Balmain        6 -  5 -  +23 12
SS Federal     5 -  5 1  +14 12
Marrickville   4 -  5 1  +44 10
Norths         5 -  5 -    - 10
West Sydney    4 -  5 1  -74 10
Grosvenor      3 -  6 1  +55  8
Mosman         4 -  6 -  -36  8
Annandale      3 -  7 -  -31  6
Sydney         2 -  8 - -166  4
Surry Hills    - -  6 1 -108  2 ++
Wests          - - 10 - -159  -

++ Surry Hills have been struck out of the competition after forfieting


Third Grade - Top 8 Qualifying Round
v Balmain, Birchgrove Oval, 2:00pm
WIN 8-0


 tries
 goals

Other Third Grade Matches

10-2  ParO Sydney         b Parramatta
14-3  Redf SS Federal     b Surry Hills
 7-5  Redf Easts          b SS Kinkora

               W D  L B Diff PT
SS KINKORA    10 -  1 - +105 20
SYDNEY         9 -  1 1  +69 20
SOUTHS         9 1  1 - +203 19
SS FEDERAL     9 1  1 - +154 19
--
Easts          8 -  2 1 +140 18
Balmain        7 -  3 1  +69 16
Parramatta     7 -  4 -  +97 14
Surry Hills    7 -  4 -  +43 14
St Peters      5 -  5 -  +78 10
Granville      4 -  5 1   +8 10
Wests          5 -  5 -   +6 10
Drummoyne      3 -  6 1  -50  8
Camperdown     3 -  5 1  -60  8
Glebe          3 -  6 -  -10  6
Norths         3 -  6 -  -63  6
Mosman         2 -  6 1 -136  6
Marrickville   3 -  6 - -161  6
Waverley       1 -  7 1 -122  4
Paddington     - -  8 1    -  2 ++
Newtown        1 -  8 -  -93  2
Annandale      - -  9 - -268  -

++ Paddington has been disqualified for the rest of the season for forfieting


---