1912 NSWRL Premiership - Round 12
South Sydney v Western Suburbs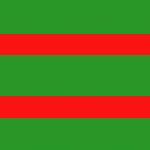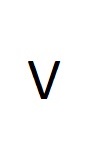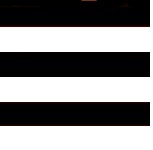 Sydney Sports Ground
Sat Aug 10, 3:15pm
WIN 33-12
At the Sydney Sports Ground, before 400 people. Western Suburbs were outclassed. The winners gave a fiue display, especially in the second half. South Sydney Kicked off, and the ball rolled out near the corner. The Suburban team gradually drove them back to their own territory. Souths soon worked back to the other 25. They heeled from a scrummage, and Maidment passed to McCabe, to Butler, on to Thompson, who sent it out to Collier on the wing, and he completed the movement by crossing near the corner. Maidment failed to convert. S.S. 3 to nil. The visitors smartly worked the leather to the goal-line, where Patterson secured in a scramble and scored near the corner. Meacalf failed at goal. 3 all. Easterbrook now retired injured, his place being taken by S. Shaw. The local team pressed. Inside half-way McCabe put in a sharp movement and passed to A.Butler, who ran Nicholls into a good position, thus enabling him to score near the posts. Maidment failed at goal. S.S. 6 to 3. Hale now left the field, and Leveson went on in his place. Shortly after the kick-out A.Butler started a rush, which resulted, in Groves scoring South Sydney's third try. Davis failed to convert. S.S. 9 to 3. Half-time.
South Sydney had a cakewalk in the second half. Soon after the kick-off A.Butler sent a pass to Brown on the wing. He kicked, and following on, scored a try, which Maidment converted. S.S. 14 to 3. Leveson caught the ball from the return kick on the 25 line and ran to half-way, where he passed to Davis, who sped ahead hard and straight and passed to McCabe, who went on and scored. From Maidment's kick the ball hit the post. S.S. 17 to 3. Wall executed a clever run and beat Hallett, who, however, followed and upset him. Western Suburbs were awarded a free, from which Medcalf landed a goal. S.S. 17 to 5. Again South Sydney were penalised, and Medcalf added the two points. S.S. 17 to 7. From, a scrum near the W.S. 25, McCabe snapped up the ball, and after a sharp, run passed to Groves, who scored a try. Maidment kicked, the goal. S.S. 22 to 7. At the centre Collier caught the ball from a kick, and, putting in a great run, passed to Maidment, who scored the easiest of tries, which he converted. S.S. 27 to 7. Davis was the next to score a try, though he failed at goal. The Suburban team now came with a rush, and good work by Naylor and Wall resulted in the latter scoring a try, which Medcalf converted. S.S. 30 to 12. Next Maidment, McCabe, and Collier figured in a passing rush, and the last mentioried scored. S.S. 33 to 12. A.Farrow, referee.
Newtown this week played a scrum formation with only one man

       3-0
       3-3
       6-3
HT     9-3
      14-3
      17-3
      17-5
      17-7
      22-7
      27-7
      30-7
      30-12

Collier 2, Groves 2, Nicholls, Brown, McCabe, Maidment, Davis tries
Maidment 3 from 6, Davis 0 from 2, Hallett 0 from 1 goals

Crowd         400
Referee    A.Farrow

Final Line Up
                              T  G/A  FG

Flbk - Hallett, Howard        -  -/1   -
Wing - Collier, Charlie       2  -     -
Cntr - Thompson, Hack         -  -     -
Cntr - Butler, Arthur         -  -     - (c)
Wing - Brown, Os              1  -     -
5/8  - McCabe, Arthur         1  -     -
Half - Maidment, George       1  3/6   -
Lock - Davis, Jim             1  -/2   -
SRow - Hale, Perce            -  -     -
SRow - Groves, Bill           2  -     -
Prop - Nicholls, Harry        1  -     -
Hook - Butler, Harry          -  -     -
Prop - Spence, William        -  -     -

Res  - Leveson, Jack          -  -     -

                              9  3/9   -

Other FG Matches

 8-3  Went Glebe           b Annandale
12-6  RASG Easts           b Newtown
 9-8  NSO  Norths          b Balmain

               W D  L Diff PT
EASTS         11 -  1 +132 22
GLEBE          9 -  3  +97 18
Souths         7 -  5  +73 14
Newtown        7 -  5  +35 14
Balmain        6 -  6  -20 12
Norths         6 -  6  -61 12
Annandale      1 - 11  -53  2
Wests          1 - 11 -201  2
 

Judiciary News
No one was sent off.
Second Grade - Semi-Final Round
v Redfern, Sydney Sports Ground, 2:00pm
WIN 9-0
Redfern has successfully protested its Round 10 game where Newtown used a disqualified player, during the week. The protest was upheld and result reversed.
Played at Sports Ground. Plae was keen from the start. From a rush dymant secured and scored, but failed to convert. A pretty passing rush looked promisining for Redfern, but the ball went astray when the movement was almost complete. Darmody picked up and short punted over the full-back, a race for the line resulting which ended in Redfern forcing. Half-time came with Redfern attacking dangerously near the line. Soon after opening the second term Downey ran from 25 to 25 and transfered to Chisholm who evaded a tackle and scored. Leary failed to increase the score. Dalton added another try, after an evasive run. Leary again failed to convert. South Sydney won by 9 to nil.

HT    3-0
      6-0
      9-0

Dymant, Chisholm, Dalton tries
Lear 0 from 2, Dymant 0 from 1 goals

Other Second Grade Matches

19-0  Went Glebe           b Easts

               W D  L B Diff PT
GLEBE         12 -  - - +141 24
REDFERN        9 -  2 1 +111 20 +++
--
Souths         8 2  2 -  +65 18
Easts          7 2  3 -  +78 16
Newtown        6 2  3 -  +29 14 +++
Waverley       5 -  5 1  +59 12
Balmain        6 -  5 -  +23 12
SS Federal     5 -  5 1  +14 12
Marrickville   4 -  5 1  +44 10
Norths         5 -  5 -    - 10
West Sydney    4 -  5 1  -74 10
Grosvenor      3 -  6 1  +55  8
Mosman         4 -  6 -  -36  8
Annandale      3 -  7 -  -31  6
Sydney         2 -  8 - -166  4
Surry Hills    - -  6 1 -108  2 ++
Wests          - - 10 - -159  -

++ Surry Hills have been struck out of the competition after forfieting
+++ Newtown used a unqualified player in their round 10 match result reversed


Third Grade - Semi-Final Round
v South Sydney Kinkora, Redfern Oval, 3:15pm
WIN 10-5


Dwyer, Blinco tries
Dwyer 2 goals

Other Third Grade Matches

15-2  RASG SS Federal     b Sydney

               W D  L B Diff PT
SOUTHS        10 1  1 - +208 21
SS FEDERAL    10 1  1 - +167 21
--
SS Kinkora    10 -  2 - +100 20
Sydney         9 -  2 1  +56 20
Easts          8 -  2 1 +140 18
Balmain        7 -  3 1  +69 16
Parramatta     7 -  4 -  +97 14
Surry Hills    7 -  4 -  +43 14
St Peters      5 -  5 -  +78 10
Granville      4 -  5 1   +8 10
Wests          5 -  5 -   +6 10
Drummoyne      3 -  6 1  -50  8
Camperdown     3 -  5 1  -60  8
Glebe          3 -  6 -  -10  6
Norths         3 -  6 -  -63  6
Mosman         2 -  6 1 -136  6
Marrickville   3 -  6 - -161  6
Waverley       1 -  7 1 -122  4
Paddington     - -  8 1    -  2 ++
Newtown        1 -  8 -  -93  2
Annandale      - -  9 - -268  -

++ Paddington has been disqualified for the rest of the season for forfieting


Presidents Cup - Round 2
v North Sydney, North Sydney Oval, 2:00pm
WIN 17-13


 tries
 goals

Other President Cup Matches

12-6  Brch Balmain        b Wests
 3-2  Mett Easts          b St George

               W D  L Diff PT
EASTS          2 -  -   +2  4
Norths         1 -  1  +14  2
Balmain        1 -  -   +6  2 **
Souths         1 -  1   +3  2
Wests          - -  1   -6  - **
St George      - -  2  -19  -



---