1912 NSWRL City Cup Knockout - Round 1
South Sydney v Eastern Suburbs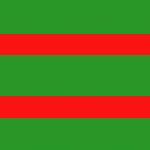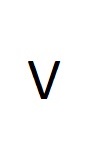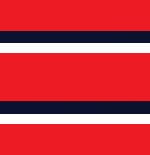 Sydney Sports Ground
Sat Aug 31, 3:15pm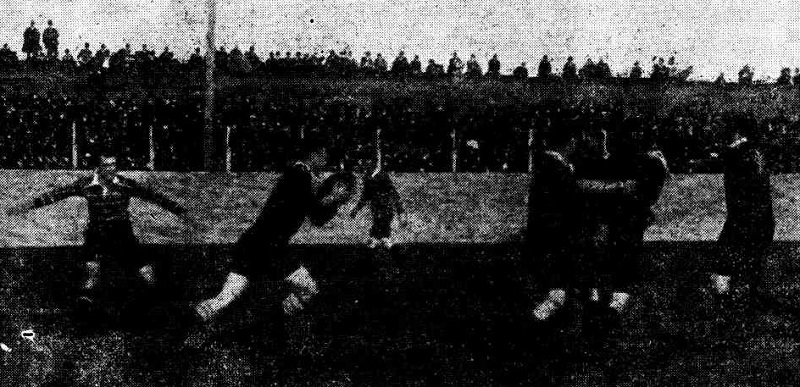 A.Smith making a break off a pass from Horder
WIN 21-10
The first half of the match between Eastern Suburbs and South Sydney at the Sports Ground was replete with bright incidents, and the spell ended with honors even, 5 all, but soon after resuming the young recruit, H.Horder, took the centre of the stage, and was the hero of the game. In this half he kicked five goals two being exceptionally brilliant and scored a try, being mainly responsible for the big lead 21 to 5 his side held at one time. Subsequently the premiers added another converted try, and the game ended 21 to 10 in favor of the Red and Green. About. 11,000 were present, and the victory of the Red and Green was popular. The premiers had the advantage of the breeze when H.Messenger kicked off at 3.30. A burst by E.White was the main incident in the first five minutes. A good kick by A.Butler brought relief to South Sydney, and for a little while play remained at half way. Here A.Butler picked up at the heels of his forwards and sent a long, pass out to Leveson, who fumbled, and W.Messenger securing, raced into the twenty five and passed in to Lees, on to Griffiths. Brown was beaten by the passes, and the E.S. forward scored at the goal. H.Messenger converted. 5 nil. The game moved along at a good pace, but unfortunately many ugly incidents marred the display. South Sydney attacked. A bright dash by Horder earned play into the 25, where the young three-quarter kicked over the line, amd South Sydney forced. The next ten minutes favored Eastern Suburbs. Ultimately a caution was administered to H.Thompson, and for a time the teams confined themselves to football. After the Red and Green worked into Eastern Suburbs' territory, McCabe received a pass, fooled a couple of opponents, but was blocked on the line, and, losing the ball, the premiers forced. It was a dash reminiscent of the elusive five-eighth of a few years back. After some even play, McCabe secured well outside Eastern Suburbs' 25, and after a short run, sent a pass out to Leveson, who slowly worked across field and transferred to Collier. The wing three-quaxter was surrounded when he received the ball just inside the 25, near the southern boundary, but smartly veering in towards the goal, he beat several opponents, and scored under the cross-bar. The premiers' backs showed very poor tackling ability in this piece of play. Horder converted. Half-time, 5 all.
After some play near centre, South Sydney attacked, with the premiers falling away before the onslaught. Across in front of goal play worked, and a long, pass was sent to Horder, who, after a short run, whipped it to Smith. The latter failed to take the pass, but was nevertheless tackled, and South Sydney were awarded a penalty. A magnificent kick by Horder put South Sydney in the lead, to the joy of the Red and Green supporters, who appeared to predominate. The leaders swung into action again. After a run along touch Horder, with a splendid kick, found the line in the scoring-board corner. After some loose work, a forward picked up from the heels of his comrades, and sent it to McCabe, who flew over at the flag. A brilliant kick by Horder skimmed the bar, and dropped over 12-5. It was pleasing to South Sydney followers, but Horder was not yet finished. E.S. were penalised well beyond the 25, and the young player kicked another goal, 14-5. Collier, jumping, cleverly caught the kick-off, and returned to E.White, who mulled. The Red and Green forwards bore down on him, and toed the ball away. Messenger tried to save, but was brushed aside, and Pearce also fell back before the rushers. In the corner Collier attempted to force his way over, but failed. Scrummed, Butler passed to McCabe, to Leveson, with each player stationary. The last-named whipped it to Horder, who flew goalwards, and scored in a good position. He also ponverted, 19-5. Hats flew, and the cheering was deafening. The premiers backs fumbling enabled South Sydney to attack again. The Tricolor were penalised, and again Horder kicked the goal. South Sydney had added their last 16 paints in 11 minutes. The premiers, who had been "knocked off their length", collected themselves, and the forwards heeling to Corbett, the latter passed out on the blind side to E.White, who skirted touch, and passed in to Corbett, to O'Malley, who crossed about ten yards from the corner. H.Messenger converted. 21 to 10. The pace of the previous 15 minutes had told on both sides, and the game quietened slightly, but was interesting. For a time Eastern Subunbs had South Sydney defending, but a fine kick by A.Butler brought relief. At half-way O.McCarthy and B.Dalton were seen engaged in a pugilistic bout, which resulted in both receiving marching orders. In touch, McCarthy rushed across to resume hostilities, but two police officers entered the enclosure. One escorted McCarthy from the field, whilst B.Dalton, who quietly obeyed the referee, made his exit unobtrusively. No-side. Soath Sydney, 21 to 10. T.McMahon, refexee.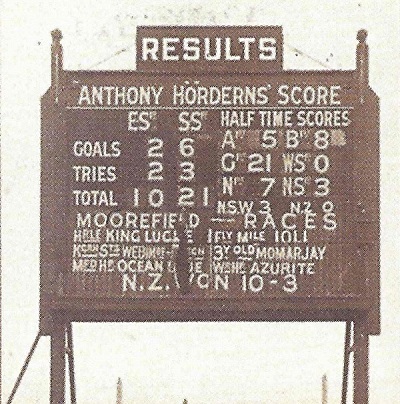 0-5
HT      5-5
        7-5
       12-5
       14-5
       19-5
       21-5
       21-10

Collier, McCabe, H.Horder tries
H.Horder 6 from 6 goals

Crowd      11,000
Referee    T.McMahon

Final Line Up
                              T  G/A  FG

Flbk - Brown, Os              -  -     -
Wing - Collier, Charlie       1  -     -
Cntr - Smith, A               -  -     -
Cntr - Horder, Harold         1  6/6   -
Wing - Leveson, Jack          -  -     -
5/8  - McCabe, Arthur         1  -     -
Half - Butler, Arthur         -  -     - (c)
Prop - Butler, Harry          -  -     -
Hook - McCarthy, Owen         -  -     -
Prop - Hilliard, Eddie        -  -     -
SRow - Almond, Roy            -  -     -
SRow - Thomson, Harry R       -  -     -
Lock - Nicholls, Harry        -  -     -

                              3  6/6   -

Other FG Matches

17-5  Birc Balmain    b Annandale
21-0  Went Glebe      b Wests
15-10 NSO  Norths     b Newtown
      

Judiciary News
McCarthy was sent off for fighting. Having been escorted off the field by a police officer. Subsequently he has been suspended for one season by the League. This severe punishment was sent a signal to all players on the importance of keeping their tempers.
Sport Ground Cup Knockout - Second Grade - Round 1
v Eastern Suburbs, Sydney Sports Ground, 2:00pm
LOSS 10-11
Played at tho Sports Ground. An interesting first half, with both teams travelling hard, especially in the forwards, saw South Sydney leading at the interval by 4 points to 3. Dymant kicked two goals for Souths, and Ogilvy for Easts scored an un converted try. Tho second spell was contested in a particularly vigorous style. Dalton scored two tries for Easts, each the result of passing efforts which had their opponents completely beaten. Allen converted one of these. Souths were unable to cross the opposition line, but Dymant landed three goals for them. Full-time arrived with Eastern Suburbs winners by 11 to 10. Referee, Mr. W. Flnegan.

HT    4-3

no tries
Dymant 5 goals

Other Second Grade Matches

BYE   Birc Balmain
13-2  Went Glebe      b Wests
 8-6  NSO  Norths     b Newtown

Annandale did not enter a team


Presidents Cup - Round 5
v Balmain, Birchgrove Oval
LOSS 6-16

HT    0-13

Doraly, Booth tries
no goals

Other President Cup Matches

 6-0  Prat Easts       b Wests

               W D  L Diff PT
BALMAIN        4 -  -  +38  8 **
Easts          4 -  1  +13  8
Souths         3 -  2   +2  6
Norths         2 -  2   +7  4 **
Wests          - -  4  -12  - **
St George      - -  4  -40  - **


---