1912 NSWRL City Cup Knockout - Semi-Final
South Sydney v North Sydney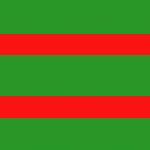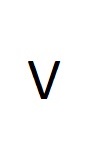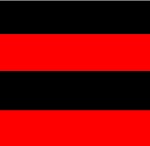 Sydney Sports Ground
Sat Sep 7, 3:15pm
WIN 16-11
About 10,000 at the Sports Ground witnessed a most exciting and strenuous game. North Sydney made a wonderful effort in the second half, and, quite outplaying their opponents for a considerable time, established a lead of 11 points to 8. But with only five minutes to play, South Sydney carrxe with hurricane bursts, and added two tries and a goal. North Sydney won the toss, and played with a strong breeze from the west. A.Butler opened the game, and the Red and Green were soon dashing up the left wing, Hilliard and Nicholls leading the rush. Spence swung into the passing nearing the line, but a Red and Black three-quarter grabbed the ball from him, and stopped the move. King helped North Sydney out, and they came vigorously into their opponents' 25, Devereux, Deane, and King passing cleverly down the left wing, until Brown forced the five-eighth into touch. The local men worked back. Then North Sydney came again, but McCabe intercepted a forward's pass on his own side of half-way, and, darting between two opponents, set off to the wing. Horder backed up on tho touch-line, and intercepting the five-eighth's pass, sprinted for 4.0 yards finely to tho corner, and then ran round to the posts with a beautiful try. He was heartily cheered as he took the kick and landed the goal. South Sydney, 5 to nil. North Sydney were intent on fighting it out, and, aided by the breese, the forwards swung fast to the centre. Devereux and Deano made a good opening, and sent it out to M.McFarlane, who could not get to it. South Sydney were sorely pressed om the line for some minutes. A free-kick relieved the pressure, and they made a spasmodic forward rush along the right touch-line, but Ncrth Sydney quickly replied, and at the 25 flag on the left wing were given a penalty kick. A well-judged effort by M.McFarlane landed a goal from 40 yards out. South Sydney, 5 to 2. A spell of very even, but interesting, play followed, with both sides fully extended, and the tackling good. Bailey's knee was injured, and he was helped off, Bacon taking his place, The Red and Green now made the pace again. Splendid sprinting down the left wing, with Smith and McCaba passing and re-passing, ended with the latter passing erratically near the line. Butler swung the attack across field, with Davis, Horder, aad Collier working up to the corner flag, where North Sydney blocked them. But Hilliard and Collier forced their way ahead almost immediately, and the latter transferred to Thompson, who threw himself at the line and scored a try, which Horder failed to goal from a difficult angle. South Sydney, 8 to 2. Up to half-time North Sydney had not made quite as good a fight as had been expected, since they had had the wind. But South Sydney were a very keen team.
The few opening minutes of the second half were rather ragged, with much fumbling by both sides. Then Brown, with a low, shooting kick, found the line well inside tho 25, and South Sydney kept up a strenuous attack. But the visitors defended well and kept them out. Then in front of his own goal, Ferguson broke away from the ruck and dashed up the centre until he met Brown, who grassed him. The ball rolled away, and Devereux following well, scooped it in, and set off, chased by several Southerners. But with a fine run from halfway he swung in from touch and landed the try at the posts, and to the accompaniment , of hearty cheering, added the goal, South Sydney, 8 to 7. North Sydney, a rejuvenated team now, spiritedly fought their way ahead after several repulses. Taplin, fielding well, ran the ball up the ground, and then sent it on to Deane, to M.McFarlane, who lost it, but recovered and turned the passing in-field. A forward secured and flung himself at the line, but came down short oŁ it. The whistle sounded for not allowing him to play, the ball, and Devereux put his side in the lead with another goal. North Sydney, 9 to 8. The pace was very fast now, and the visitors were loudly cheered for their fine, spirited showing. They had the misfortune to lose, Deane, who was ordered off the field, Horder being injured in an illegal tackle. Gosper and Greenwood dribbled well up the centre to within the 25, where Brown secured the ball and booted out on the full. It was scrummed in front of the posts, and S.McFarlane, securing, darted round, the pack, but turned back and shot it across to his brother, who ran into position and electrified the crowd by dropping a good field goal. North Sydney, 11 to 8. South Sydney were apparently outclassed now, the. visitors being- too fast for them in the open. When in a dangerous position on their 25 line, and with only five minutes to play, A.Butler slung a long pass from, the scrum past McCabe to Davis, who rapidly sent it on to Horder, who tricked the oncoming three-quarter and had an open field in front. He streaked ahead, but Ferguson swept across as he came into the 25, and grabbed the flying youth with one hand, but though it put him out of his stride he recovered, and, with the crowd roarings in a frenzied way, he reached the line at the posts after a glorious run, and then added the goal. South Sydney, 13 to 11. Off again, and Nicholls and A.Butler started goalward with short passes, which the half ended by punting high to the corner flag. A Red and Green mass followed the ball as it rolled over, and Smith landed the try, but the angle was too difficult for Horder. Thus stirringly finished a very fine contest. Referee, T.McMahon.

       5-0
       5-2
HT     8-2
       8-7
       8-9
       8-11
      13-11
      16-11

H.Horder 2, H.R.Thomson, A.Smith tries
H.Horder 2 from 4 goals

Crowd      10,000
Referee    T.McMahon

Final Line Up
                              T  G/A  FG

Flbk - Brown, Os              -  -     -
Wing - Collier, Charlie       -  -     -
Cntr - Horder, Harold         2  2/4   -
Cntr - Davis, Jim             -  -     -
Wing - Smith, A               1  -     -
5/8  - McCabe, Arthur         -  -     -
Half - Butler, Arthur         -  -     - (c)
Prop - Almond, Roy            -  -     -
Hook - Nicholls, Harry        -  -     -
Prop - Thomson, Harry R       1  -     -
SRow - Spence, William        -  -     -
SRow - Butler, Harry          -  -     -
Lock - Hilliard, Eddie        -  -     -

                              4  2/4   -

Other FG Matches

11-3  RASG Glebe     b Balmain
      

Judiciary News
No one was sent off.
Sport Ground Cup Knockout - Second Grade - Semi-Finals


13-0  SSG  Easts      b Norths
14-4  RASG Glebe      b Balmain


Presidents Cup - Round 5
Balmain have taken out the 1912 Presidents Cup.


Other President Cup Matches

Frft  Brch Balmain     b Norths
Abndd      St George   v Wests

               W D  L Diff PT
BALMAIN        5 -  -  +38 10
--
Easts          4 -  1  +13  8
Souths         3 -  2   +2  6
Norths         2 -  3   +7  4
Wests          - -  4  -12  -
St George      - -  4  -40  -


---