NSWRL and NSW-CRL to Re-Merge
23rd August 2018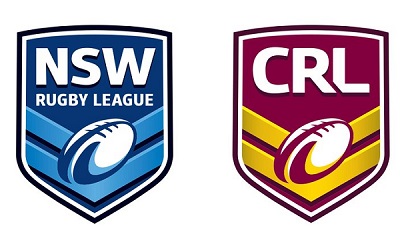 In a landmark decision, the New South Wales Rugby League (NSWRL) and Country Rugby League (CRL) today entered into a Memorandum of Understanding (MOU) which will involve formal discussions in relation to a possible merger that would see Rugby League in NSW governed by one body for the first time in more than 80 years.
The NSWRL Chief Executive David Trodden and CRL Chief Executive Terry Quinn made the announcement after executing the document whereby both organisations would work towards merging into a single entity by 1 November 2020.
The merger would allow for significantly more combined resources to deliver Rugby League programs and competitions across the whole state. The NSWRL and CRL have assured all existing staff that their employment is secure.
Terry Quinn said: "This announcement is a major step forward for the game in New South Wales. "CRL and NSWRL have always been committed to advancing the state of the game in both metropolitan and regional areas and we're pleased to be working alongside NSWRL seeking to create a merged governing body that will continue to serve in the best interests of clubs, participants and volunteers at all levels." David Trodden said: "It's a particularly significant day in the history of Rugby League in this state. The CRL and NSWRL have been working closely together for many years and at the start of next year will be moving together into our new Centre of Excellence. "This development is really one of the final steps in a natural progression and is a strong statement that the future of Rugby League in New South Wales is secure." David Trodden and Terry Quinn acknowledged the role Jim Doyle played in the merger process.
Prior to this announcement the NRL had threatened to withdraw the $10 mil of future annual funding from the NSW-CRL if this merger did not proceed.
The NSW-CRL had been operating like a seperate state of Australia focusing on the needs of NSW Country areas, while the NSWRL had focused on the operation on running the game in Sydney, including running the top tier competition. But the inception of the ARL and NRL running the top tier competition and the inclusion of Canberra, Newcastle and Illawarra in the national competition, and the ever increasing expansion of the greater Sydney population the need to seperate CRL and NSWRL in running the game was becoming blurred.
---