2022 - The Cyber View from the Hill
8th Jun 2022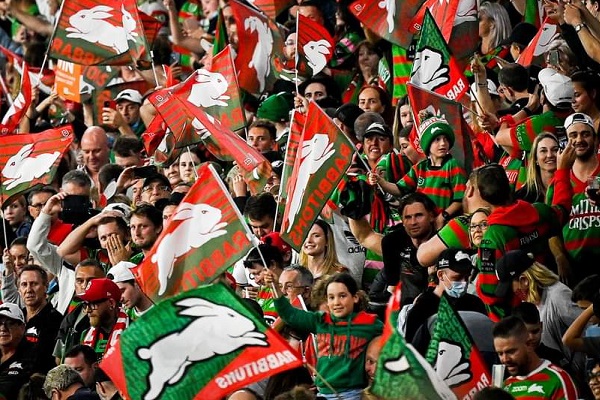 Week off
The team had a well earned rest on the weekend. It allowed for a number of nigling injuries to managed, including Latrell Mitchell returning from his USA rehab session. At the halfway mark of the season, we have dropped back from 4th to 8th compared to last year with a lot of work to do make the finals. Our new coach and injuries have slowed down our progress, but with many players returning we are well setup for the run home. Still 7 more wins to make the finals.
Tom Burgess 200 Premiership games
Congratulations to Tom Burgess who has steadily played his way to 200 first grade premiership games with South Sydney. He joins a illustrious group of 200 game Rabbitohs, Sutton, Reynolds, Merritt, McCarthy, Simms and Coleman. Well done and we look forward to many more to come.
Lovett Callup
Ben Lovett continues to make a impression this season up his short return, being call up into the first grade squad. He is being groomed for a potential debut in the near future.
Duncan double
Tallis Duncan is a standout in a disappointing U21 season. He is in the thick of things as he works hard at lock this season. He was rewarded for his hard work last week when he bagged a double. Continue the good work.
Raikadroka big running game
This week we saw a much improved game from our Womens team and one contributer was our new fullback Patricia Raikadroka. She put in a mountain of work at the back and it wont be long before this turns into results on the board.
Rabbitohs to open Sydney Stadium
Its been 4 years since they started work on building the new Sydney Football Stadium, but the new Stadium is nearing completion. Our last round match against the Roosters will officially open the stadium in September. With a new tram service that runs deep into Rabbitoh heart land and the Juniors its going to be a perfect place to call home once again. The stadium sits like the whole Moore Park, SFS, SCG and Showground precident sit within the South Sydney electorate and council boundaries, with South Sydney training on Moore Park since 1908. I can't see it being too long before we call this state of the art stadium home.