1910 NSWRL Premiership - Round 1
South Sydney v Balmain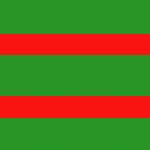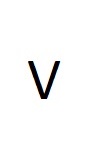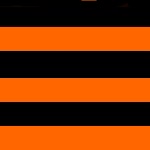 Birchgrove Oval
Sat Apr 30, 3:15pm
WIN 13-5
Selected Round 1 Teams
Late Changes Leveson is out, C.Waite (from South Sydney Federals) starts in the three-quarters, McCabe moved into the halves.
The 1909 final rematch had captured the public's imagination after an off season of unrest after Balmain's forfiet of the premiership decider, last year.
The record crowd for a League club match attendance was the largest seen that Birchgrove for a long time being estimated at between 5000 and 6000. At 20 minutes to 4 Baslkwell kicked off for Balmain, and Darmody returned the ball going out of bounds. Some lively play followed and South Sydney were penalised for off-side play. Fitzpatrick's kick at goal went wide. In play again Balmain pressed, and a penalty against South Sydney in a good position enabled Fitzpatrick to score a capital goal. Balmain, 2 points to nil. Exciting play followed, but breaches of the rules were frequent, and these in manv cases nullified what seemed to be good chances of scoring. From a scrum in midfield the Balmain forwards got a rush on, and took the ball down to South Sydney's territory, where Holloway snatched up and got across. Fitzpatrick had an easy chance at goal but the ball went wide. Balmain, 5 to nil. Flashes of brilliant play on the part of South Sydney were met by solid defence on the part of Balmian, who in turn had their opponents frequently in difficulties. A fierce melee in the corner near South Sydney's goal ended in Balmain receiving a free for a glaring breach of the rules. Fitspatrick again failed at goal. From a scramble near South Sydney's goal Holloway secured and was almost across when be was brought down. Give and take play followed, Balmain having a slight advantage. The tackling on both sides was splendid and the game decidedly strenous and interesting. Fitzpatrick had another compartively easy chance of scoring from a penalty but he just grazed the post. Soon afterwards Appalony, colliding with Cann's elbow received a fracture of the right jaw, and had to retire, his place being taken by A.Walker. The half-time whistle sounded soon afterwards with the score unaltered. Balmain, 5 to nil.
Butler led off for South Sydney in the second half, and the visitors working well together took the ball down into Balmain's territory where several melees took place. South Sydney still presesd and Fry picked up smartly and scored. Conlin's shot at goal was perfect and the scores were 5 all. By a seríes of rushes Balmain again had the visitors on the defensive, and on one occasion it looked as if they were certain to score, when a breach of the rules afforded South Sydney much needed relief. Owing to faulty passing South Sydney lost several opprunities. Balmain took full advantage of the openings, but what the visitors lacked in respect to passing they made up in all-ronnd play, and the game proved very even. At this stage Holloway received a fracture of the left collar-bone, and had to leave the field. South Sydney, no doubt encouraged by the absence of the formidable Holloway, who had been playing a splendid game, showed improved form. Cann, Butler and Davis in the forward line doing great work. For illegal interference South Sydney were penalised, and Fitzpatrick, had the kick, but he again missed. Almost immediately he had another chance from a penalty but is the distance was nearly half-way it was not surprising that he once more failed. Woollev (fullback) took the ball from midfield and the local forward«! got it down almost to South Sydneys goal line, where a series of scrambles took place, ending up bv the visitors driving their opponents back. Play returned to the centre, where Conlln was awarded a free kick, but he failed to score. South Sydney playing with fine comhination, soon had Balmain in trouble again, and a series of scrums ended in the visitors narrowly missing a score. After some even play a scrum was formed in the right hand corner of Balmain's territory, and McCabe obtaining got across amid the cheers of the spectators. Conlin failed to convert. South Sydney 8 to 5. From the kick out Cann obtained, and running through his opponents passed to Burge who scored. Conlin made no mistake at goaL South Sydney 13 to 5. South Sydney continued to play with great spirit, and looked like scoring again when the final whistle blew, leaving them winners by 8 pointe.

        0-2
40 min  0-5
        5-5
        8-5
       13-5

A.Burge, Fry, McCabe tries
Conlin 2 goals

Crowd      6,000
Referee    A.Farrow

Final Line Up
                              T  G/A  FG

Flbk - Hallett, Howard        -  -     -
Wing - Fry, William           1  -     -
Cntr - Conlin, Arthur         -  2/4   - (c)
Cntr + Waite, Charlie         -  -     -
Wing + Darmody, Steve         -  -     -
5/8  + McCabe, Arthur         1  -     -
Half - Butler, Arthur         -  -     -
Lock - Carroll, Pat           -  -     -
SRow + Spence, William        -  -     -
SRow - Davis, Jim             -  -     -
Prop + Burge, Alby            1  -     -
Hook - Cann, Bill             -  -     -
Prop - Butler, Harry          -  -     -

                              3  2/4   -

Other FG Matches

31-6  Went Newtown    b Annandale
24-14 RASG Easts      b Wests
13-9  NSO  Norths     b Glebe

               W D  L Diff PT
NEWTOWN        1 -  -  +25  2
EASTS          1 -  -  +10  2
SOUTHS         1 -  -   +8  2
NORTHS         1 -  -   +4  2
Glebe          - -  1   -4  -
Balmain        - -  1   -8  -
Wests          - -  1  -10  -
Annandale      - -  1  -25  -
      

Judiciary News
No one was sent off.
Second Grade Round 1
v Balmain, Birchgrove Oval, 2:00pm
DRAW 3-3
Even, clean, open play marked the initial stages of the game, there being very little to choose either side. An excellent run by Gordon kept the ball to Souths 25, but it was immediately returned to neutral territory. Balmain continued to attack, Gordon putting in another brilliant run, passing to Black, who scored. At halftime the scores were Balmain 3; Souths nil.
On resuming uninteresting play was broken by a servicable run by Gordon for Balmain. For South Sydney Nathan put in feinting run, passed to Lyons who then crossed the line. The kick at goal failed. The final scores were Balmain 3; South Sydney 3 points.


HT    0-3
      3-3

Lyons tries
no goals

                              T  G/A  FG

Flbk - Shroeder               -  -    -
3/4  - Nathan                 -  -    -
3/4  - Dawson                 -  -    -
3/4  - McNamara               -  -    -
3/4  - Shakespeare            -  -    -
Half - Lyons                  1  -    -
Half - Anderson               -  -    -
Fwd  - Morgan                 -  -    -
Fwd  - McCallum               -  -    -
Fwd  - McCann                 -  -    -
Fwd  - Close                  -  -    -
Fwd  - Lipman                 -  -    -
Fwd  - Darmody                -  -    -

                              1  -/1  -

Other Second Grade Matches

22-9  Went Newtown     b Annandale
32-2  StLk Easts       b Wests
 8-0  RASG SS Federal  b Sydney
 4-0  Mett Belmore     b Mosman
13-2  NSO  Norths      b Glebe

               W D  L Diff PT
EASTS          1 -  -  +30  2
NEWTOWN        1 -  -  +13  2
NORTHS         1 -  -  +11  2
SS FEDERAL     1 -  -   +8  2
BELMORE        1 -  -   +4  2
SOUTHS         - 1  -    -  1
BALMAIN        - 1  -    -  1
MOSMAN         - -  1   -4  -
Sydney         - -  1   -8  -
Glebe          - -  1  -11  -
Annandale      - -  1  -13  -
Wests          - -  1  -30  -
      

Third Grade Round 1
v Balmain, Metters Sports Ground No.2, 3:15pm
LOSS 0-10


no tries
no goals

                              T  G/A  FG

Flbk - Cohen                  -  -    -
3/4  - Bell                   -  -    -
3/4  - Robins                 -  -    -
3/4  - Butt                   -  -    -
3/4  - Durack                 -  -    -
Half - Healey                 -  -    -
Half - Robins, H              -  -    -
Fwd  - Barry                  -  -    -
Fwd  - Fisher                 -  -    -
Fwd  - Hogg                   -  -    -
Fwd  - Glover                 -  -    -
Fwd  - Mandison               -  -    -
Fwd  - Heather                -  -    -

                              -  -    -


Other Third Grade Matches

35-0  SanS St George  b Newtown
22-0  Camm Norths     b Glebe
13-0  Met2 Rozelle    b Gipps
Frft  Met2 SS Kinkora b Drummoyne
 2-0  DBay Paddington b Mosman
 6-0  Quen Sydney     b Waverley
Frft  Leic Easts      b Leichhardt

               W D  L Diff PT
ST GEORGE      1 -  -  +35  2
NORTHS         1 -  -  +22  2
ROZELLE        1 -  -  +13  2
BALMAIN        1 -  -  +10  2
SYDNEY         1 -  -   +6  2
PADDINGTON     1 -  -   +2  2
SS KINKORA     1 -  -    -  2
EASTS          1 -  -    -  2
Mosman         - -  1   -2  -
Waverly        - -  1   -6  -
Souths         - -  1  -10  -
Gipps          - -  1  -13  -
Glebe          - -  1  -22  -
Newtown        - -  1  -35  -
Drummoyne      - -  1    -  -
Leichhardt     - -  1    -  -


---