1910 NSWRL Premiership - Round 4
South Sydney v Newtown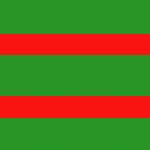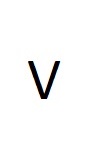 RAS Showground
Sat May 28, 3:15pm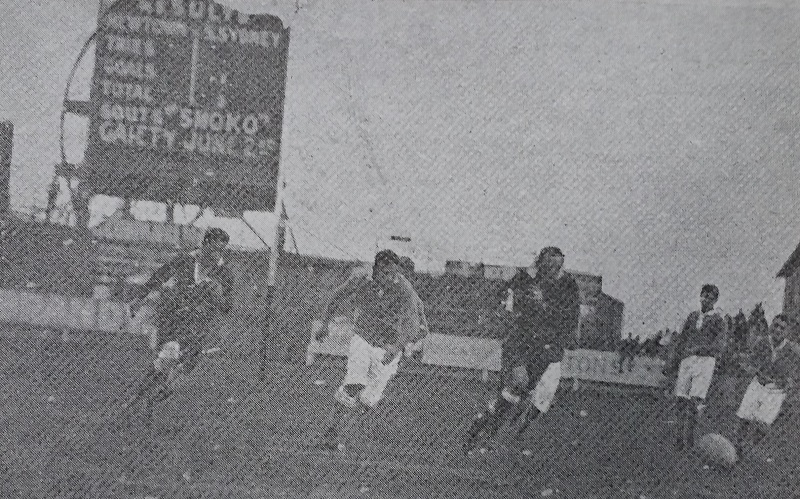 LOSS 7-12
Late Changes, Pearce was out. Anderson took his place in the team with Davis reverting to forwards.
Notwithstanding the big interstate RU fixture next door, there was a magnificent attendance (afterwards stated as 15,000) on the Agricultural Ground to witness the above teams try conclusions, under northern rules. It was predicted that a strenuous contest would result, both teams being undefeated. Another factor was that players would (in view of the near approach of international contests) make every effort to attain the desired form, and thus find favour with the selectors. Prior to the kick off, the English team paraded the enclosure, and were given a hearty reception. At a casual glance, they appear to the lay mind to be somewhat on the "slow" side, but by the time they have indulged in a little training this impression is likely to be dispelled. As regards the fixture itself, the general opinion was that it was one of the best seen this season. At 3 o'clock the teams filed out from the Suttor pavilion. Mr T.M.Mahon taking charge of the whistle.
H.Butler kicked off, the ball going out of bounds. Rosewell secured and passed to Leveson, the latter centring, and bringing the ball close to the blues' 25. Hawkes relieved, however. Even play followed till Soutli secured a "free ". It was in a good position, and Conlin had no difficulty in placing the ball over. South Sydney 2 points. Newtown rallied Greshier making a fine effort, getting through several opponents, and then bringing in a fine kick. He followed on smartly, but was downed in the corner. Several scrums took place near the halfway line, South being the first to open out, the forwards charging down, and it was fortunate for Newtown that Neill (the former Souths fullback) was handy for he fell on the ball just in the nick of time. A "free" to Newtown gave Farnsworth an opportunity to display his goal kicking propensities, but the attempt vas short. The tackling, on both sides was very sure, the players once being tackled invariably coming to grass. Russell was playing a fine game, but he was well watched. Newtown equalised shortly afterwards from a "free", which were at this stage frequent. Burdett took the' kick and piloted a good goal. Newtown were then penalised for illegal play, but Conlin's effort failed. Hot work in the Paddington corner got South thinking, but a hard punt saved the situation. A good opportunity for Newtown was lost by Russell sending on a feeble pass, which was intercepted. Another almost certain score was spoilt by a knock on close to South's line. Five-yarda scrums, in one of which some illegal play gave Newtown a "free", ensued, but Hawke's attempt did not give his side the goal points. McCabe then secured and put in a fast run, reaching the line, only to be tackled. Spence was behind, however, and running in grounded the ball. The try was not allowed, the line umpire drawing the referees attention to the "hanging-on" tactics of a South player. Play was then confined to midfield, and half-time arrived without any further score.
With the score two all the second half opened fast, and Munnery had to intervicw the ambulance officers, having lost a tooth in the melee. W.Farnsworth then put in some sensational work, burrowing his way scrpentine fashion through the South's defence. Reaching the line he passed to his brother V.Farnsworth who grounded the ball. It was a fine try. Burdett added the goal points. Newtown were playing an improved game and it was not long before they were again successful in obtaining another two points, per medium of a "free", Russell kicking the goal. Business became brisk for the "red cross" gentlemen several players receiving attention. The veteran Rosewell was at this stage playing a fine game, his work being indisputably of great assistance to his side. A forward pass lost Newtown a fine opportunity, and then South's star was again in the ascendency. McCabe securing and speeding for the line with the ball at toe he outdistanced all opposition and scored a brilliant try. Conlin converted, the crowd cheering to the echo. Play was intense, fast keeping the spectators to a high pitch of excitement. "Off-side" against South gave Russell a chance to add two points but the kick was valueless. Hallett made a good run, and then punted hard to the South line, but Neill forced. Russell then essayed a "speculator," which narrowly missed. Both forward ranks were playing a bustling game, neither side securing any advantage in the scrums. From one of these, Newtown started a passing rush. V.Farnsworth carried it to the line and being tackled passed to Hawkes, who fell over in the Federal Stand corner. Russell did not convert. Kicked off, Davis broke away but Neill stopped the rush and play was once more in South's territory but there was no further score, the whistle going with Newtown in the lead by 12 points to 7.

        2-0
40 min  2-2
        2-7
        2-9
        7-9
        7-12

McCabe try
A.Conlin 2 from 3 goals

Crowd      15,000
Referee    T.McMahon

Final Line Up
                              T  G/A  FG

Flbk - Hallett, Howard        -  -     -
Wing - McCabe, Arthur         1  -     -
Cntr - Conlin, Arthur         -  2/3   -
Cntr - Anderson, Tommy        -  -     -
Wing - Fry, William           -  -     -
5/8  - Leveson, Jack          -  -     - (c)
Half - Butler, Arthur         -  -     -
Lock - Davis, Jim             -  -     -
SRow - Spence, William        -  -     -
SRow - Rosewell, Johnny       -  -     -
Prop - Cann, Bill             -  -     -
Hook - Burge, Alby            -  -     -
Prop - Butler, Harry          -  -     -

                              1  2/3   -

Other FG Matches

20-12 Went Easts      b Annandale
25-18 Brch Balmain    b Norths
22-12 StLu Glebe      b Wests

               W D  L Diff PT
NEWTOWN        4 -  -  +86  8
BALMAIN        3 -  1  +28  6
EASTS          3 -  1  +18  6
SOUTHS         3 -  1  +14  6
Glebe          2 -  2   +6  4
Norths         1 -  3  -33  2
Annandale      - -  4  -46  -
Wests          - -  4  -73  -
      

Judiciary News
No one was sent off.
Second Grade Round 4
v Newtown, RAS Showground, 2:00pm
LOSS 2-3
Newtown defeated South Sydney at the Agricultural Ground by 3 points to 2. Following Newtown's kickoff a scrum was ordered near South Sydney's 25. Getting possession Souths worked it away and even play followed. The passing of both teams was very poor, and as Mr. Houghton, acting as referee, was very strict, the game was made very slow and uninteresting. To-and-fro play went on until just on half-time Pearce(South Sydney) and Porter (Newtown) went down on the ball together, and the referee awarded a try to Newtown. Brown's kick at goal was very bad. From their kick-off South Sydney pressed and carried on the toe to Newtown's 25, where they were awarded a free, but the kick went wide. Back gaian to almost in front of goal, another free kick, and McNamara put on the two points. Encouraged by this success South Sydney, playing strongly, penned Newtown to their 25, where a series of scrums followed. A free to Newtown, but the kick initiated a South rush which ended on the line. Scrummed and it was booted over, Newtown forcing. In play and back to Newtown's line,but good defence kept them out. Till time Newtown were almost continually on the defensive, but the score was unaltered. Newtown 3, South Sydney 2. Porter secured a try for the winners, and for South Sydney McNamara kicked a penalty goal.

      0-3
      2-3

no tries
McNamara goal

Final Line Up
                              T  G/A  FG

Flbk - Darmody                -  -     -
3/4  - McNamara               -  1/2   -
3/4  - Shakespeare            -  -     -
3/4  - Clarke                 -  -     -
3/4  - Dawson                 -  -     -
Half - Anderson               -  -     -
Half - Nathan                 -  -     -
Fwd  - Pearce                 -  -     -
Fwd  - Brown                  -  -     -
Fwd  - Maughan                -  -     -
Fwd  - Byrne                  -  -     -
Fwd  - McCann                 -  -     -
Fwd  - Conlin                 -  -     -

                              -  1/2   -

Other Second Grade Matches

12-5  Mett Easts       b SS Federals
 9-3  Belm Belmore     b Glebe
29-0  Birc Balmain     b Annandale
14-9  StLk Sydney      b Wests
11-5  Mosm Norths      b Mosman

               W D  L Diff PT
NEWTOWN        3 -  1  +59  6 
SS FEDERAL     3 -  1  +51  6 
EASTS          3 -  1  +43  6 
NORTHS         3 -  1  +14  6 
SYDNEY         3 -  1  +13  6 
BALMAIN        2 1  1  +34  5 
SOUTHS         2 1  1   +5  5 
BELMORE        2 -  2    -  4 
Annandale      1 -  3  -46  2 
Mosman         - 1  3  -17  1 
Wests          - 1  3  -85  1 
Glebe          - -  4  -72  - 
      

Third Grade Round 4
v Eastern Suburbs, Queens Park, 2:00pm
LOSS 4-12


no tries
McDonald, Fischer goals

Final Line Up
                              T  G/A  FG

Flbk - Cohen                  -  -     -
3/4  - Robins, H              -  -     -
3/4  - Ogg                    -  -     -
3/4  - McDonald               -  1     -
3/4  - Tehn                   -  -     -
Half - Hensley, A             -  -     -
Half - Hensley, E             -  -     -
Fwd  - Barry                  -  -     -
Fwd  - Clover                 -  -     -
Fwd  - Elliott                -  -     -
Fwd  - Fisher                 -  1     -
Fwd  - Robins, C              -  -     -
Fwd  - Durach                 -  -     -

                              -  2     -

Other Third Grade Matches

17-2  Went Gipps      b Newtown
11-3  Mett SS Kinkora b Glebe
 6-6  Mosm Balmain    d Mosman
10-4  Quen Rozelle    b Waverly
35-0  Leic Leichhardt b Drummoyne
 7-6  SanS St George  b Paddington
 3-3  NSO  Sydney     d Norths
 
               W D  L Diff PT
EASTS          4 -  -  +20  8
SYDNEY         3 1  -  +29  7
ROZELLE        3 -  -  +19  6 **
SS KINKORA     3 -  -  +18  6 **
NORTHS         2 1  1  +57  5
BALMAIN        2 1  1  +19  5
LEICHHARDT     2 -  2  +32  4
ST GEORGE      2 -  2  +19  4
Waverly        2 -  2   +4  4
Souths         1 1  2   -9  3
Glebe          1 1  2  -27  3
Paddington     1 -  3   -8  2
Gipps          1 -  3  -20  2
Drummoyne      1 -  3  -51  2
Mosman         - 1  3   -3  1
Newtown        - -  4  -81  -


MidWeek - June 6
NSWRL Juniors - Presidents Cup Round 1
v Eastern Suburbs, RAS Showground, Mon Jun 6 1:00pm
LOSS 5-6


 tries
 goals

Other Presidents Cup Matches

21-3  RASG Wests       b Balmain-Norths

               W D  L Diff PT
WESTS          1 -  -  +18  2
EASTS          1 -  -   +1  2
Souths         - -  1   -1  -
Balmain-Norths - -  1  -18  -
 

MidWeek - June 15
NSWRL Juniors - Presidents Cup Round 2
v Balmain-North Sydney, RAS Showground, Wed Jun 15 2:00pm
WIN 15-6


 tries
 goals

Other Presidents Cup Matches

 7-4  RASG Easts       b Wests      (Played Sat Jun 18)

               W D  L Diff PT
EASTS          2 -  -   +4  4
WESTS          1 -  1  +15  2
Souths         1 -  1   +8  2
Balmain-Norths - -  2  -27  -
 

---