1910 NSWRL Premiership - Round 6
South Sydney v Western Suburbs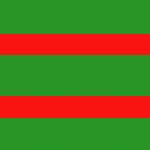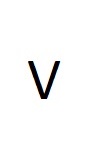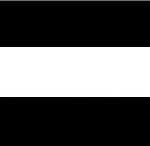 Metters Sports Ground
Sat Jul 2, 3:15pm
WIN 32-13
There was a fair attendance at Metter's Ground to witness this match. It was a run-away victory for the South Sydney representatives. Mr. Farrow had charge of the whistle, and punctually to time Butler kicked off for South Sydney. Play opened with an exchange of punts between the backs, South Syduey being, the first to show out with some short passing, Western Suburbs being called upon to force. South Sydney then secured a free, hut it gave them little advantage. Luhr marked in a good position, but the kick went wide and a good chance was lost South Sydney were the first to score, Cann securing, and busting his way through half a dozen opponents. Butler converted. South Sydney 5 Western Suburbs nil. After the kick off play was devoid of any crispness for some time, the passing being faulty on both sides. South Sydney subsequently worked the ball up, and Medcalf missing a long punt, came close to giving South Sydney another try. Not to be denied, South Sydney attacked, and adopting the same tactics as in their first success, H.Butler obtained and raced over. Cann took the kick and piloted the ball over. Just before half-time Western Suburbs obtained two points from a penalty. Metcalf kicking a good goal. Play was in Western territory when the whistle went for half-time. South Sydney 10, Western Suburbs 2.
On resuming, South Sydney indulged in some fine passing but the finishing touches were spoilt by the ball being sent forward. After a series of scrums the South Sydney vanguard worked its way forward. Hennessy securing at the 25, and dodging several opponents he scored a fine try. This was converted by H.Butler. Hallett then passed to Spence, the latter getting over in a good position. Hallett failed to add the goal points although in a good position to do so. Hallett registered another try. Spence who failed at goal, was subjected to much banter. After some uninteresting play, McCabe corkscrewed through a host of opponents running the whole length of the field. He wound up by scoring between the posts. It was undoubtedly the best try of the afternoon. Cann converted. Western then managed to add to their quota, Naylor getting over in the corner. The try was not converted. South were now playing with 11 men Butler and Leveson having retired injured. In spite lot this Spence was not long in again scoring. Hallet missed at goal. South Sydney 29 Western Suburbs 5. Western Suburbs again came, and from some close work near the line Taylor emerged and got over with a try. Metcalf's kick was short. South Sydney 29 to 8. Western Suburbs then infused a little dash into their play, and were successful in getting into double figures. M'Fadyen doing the trick, Medcalf converted. South Sydney worked to Wests 25 and McCabe fiddled through the ruck and sent to H.Butler who ran over. Fry's kicked failed. Final scores - South Sydney 32, Western Suburbs 13.

         5-0
        10-0
40 min  10-2
        15-2
        18-2
        21-2
        26-2
        26-5
        29-5
        29-8
        29-13
        32-13

H.Butler 2, Cann 2, Hallett, Hennessy, McCabe, Spence tries
H.Butler 2 from 2, Cann 2 from 2, Hallett 0 from 2, Spence 0 from 1, Fry 0 from 1 goals

Crowd      1,000
Referee    A.Farrow

Final Line Up
                              T  G/A  FG

Flbk - Hallett, Howard        1  -/2   -
Wing - Anderson, Tommy        -  -     -
Cntr - McCabe, Arthur         1  -     -
Cntr - Cann, Bill             2  2/2   -
Wing - Fry, William           -  -/1   -
5/8  - Leveson, Jack          -  -     - (c)
Half - Butler, Arthur         -  -     -
Lock - Hennessy, Arthur       1  -     -
SRow - Carroll, Pat           -  -     -
SRow + Pearce, Harry          -  -     -
Prop - Burge, Alby            -  -     -
Hook - Spence, William        1  -/1   -
Prop - Butler, Harry          2  2/2   -
 
                              8  4/8   -

Other FG Matches

21-10 NSO  Annandale  b Norths
10-0  Brch Balmain    b Easts
 3-0  Went Newtown    b Glebe

               W D  L Diff PT
NEWTOWN        5 -  1  +80 10
BALMAIN        4 -  2  +22  8
SOUTHS         4 -  2  +17  8
EASTS          4 -  2  +17  8
Glebe          3 -  3  +25  6
Annandale      2 -  4  -28  4
Norths         2 -  4  -36  4
Wests          - -  6  -91  -
      

Judiciary News
No one was sent off.
Second Grade Round 6
v Sydney, Metters Sports Ground, 2:00pm
WIN 18-0
There was no material difference between the play of the two teams for some time. The brilliancy of South's three-quarters was counteracted by the rushing tactics of Sydney's forwards. A free was awarded to South Sydney, and McNmara kicked a goal from a few yards inside the half-way flag. Freeman and Denishare took the ball to the line, but one of South's forwards secured, and returned play to neutral ground. Half-time then sounded, with the score South Sydney 2 points to nil. South Sydney pressed on resuming and a passing movement ended in Darmody crossing the line. The kick failed. Shortly after Clarke put on a good run and scored a try, which was converted. Interesting play followed. Anderson eventually scoring a try and S.Darmody was successful with the kick. Just before time Pearce scored a try, which was not converted and made th score 18 to nil in South's favour.

HT   2-0
     5-0
    10-0
    15-0
    18-0

Darmody, Anderson, Clarke, Pearce tries
McNamara, Clarke, S.Darmody goals 

Final Line Up
                              T  G/A  FG
Flbk - Twiss                  -  -     -
3/4  - Darmody, F             1  -     -
3/4  - Clark                  1  1     -
3/4  - Darmody, S             -  1     -
3/4  - Barlow                 -  -     -
Half - Anderson               1  -     -
Half - McNamara               -  1     -
Fwd  - Pearce                 1  -     -
Fwd  - Brown                  -  -     -
Fwd  - McCann                 -  -     -
Fwd  - Meaghan                -  -     -
Fwd  - Connington             -  -     -
Fwd  - Lipman                 -  -     -

                              4  3/5   -


Other Second Grade Matches

 8-6  Belm Newtown     b Belmore
Frft  Went Easts       b Annandale
14-8  StLk Wests       b Glebe
 5-2  Brch Norths      b Balmain
26-3  Mosm SS Federals b Mosman

               W D  L Diff PT
SS FEDERAL     5 -  1  +92 10 
EASTS          5 -  1  +73 10 
NORTHS         5 -  1  +48 10 
SOUTHS         4 1  1  +40  9 
NEWTOWN        4 -  2  +43  8 
BALMAIN        3 1  2  +42  7 
SYDNEY         3 -  3  -36  6 
BELMORE        2 -  4  -32  4 
Annandale      1 1  4  -46  3 
Wests          1 1  4  -90  3 
Mosman         - 1  5  -57  1 
Glebe          - 1  5  -78  1 
      

Third Grade Round 6
v Paddington, Centennial Park, 2:00pm
WIN 11-6


Fisher, Glover, Durack tries
Rigney goal

Final Line Up
                              T  G/A  FG
Flbk - Brown                  -  -     -
3/4  - Rigney                 -  1     -
3/4  - Cohen                  -  -     -
3/4  - Robins, H              -  -     -
3/4  - Teehan                 -  -     -
Half - Hensley                -  -     -
Half - Fisher                 1  -     -
Fwd  - Barry                  -  -     -
Fwd  - Elliott                -  -     -
Fwd  - Clover                 1  -     -
Fwd  - Shapter                -  -     -
Fwd  - Durack                 1  -     -
Fwd  - Robins, C              -  -     -

                              3  1     -

Other Third Grade Matches

 7-0  Mosm Mosman     b Newtown
18-3  Quen Waverley   b Glebe
20-3  Leic Leichhardt b Balmain
Pspnd Brc2 Rozelle    v St George   (Rescheduled to Aug 7)
Frft  NSO  Norths     b Drummoyne
15-2  Cent Sydney     b Gipps
 2-2  Brc2 Easts      d SS Kinkora

18-0       St George  b Wests       (Exhibition Match)
 
               W D  L Diff PT
SYDNEY         5 1  -  +42 11
NORTHS         4 1  1  +78  9
SS KINKORA     4 1  -  +34  9 **
EASTS          4 1  1  +18  9
WAVERLEY       4 -  2  +29  8
ROZELLE        4 -  -  +25  8 **/**
LEICHHARDT     3 -  3  +43  6
ST GEORGE      3 -  2  +19  6 **
Souths         2 1  3   -6  5
Balmain        2 1  3   -8  5
Glebe          2 1  3  -28  5
Gipps          2 -  4  -31  4
Mosman         1 1  4  -10  3
Paddington     1 -  5  -34  2
Drummoyne      1 -  5  -51  2
Newtown        - -  6 -104  -


---