1910 NSWRL Premiership - Round 8
South Sydney v Western Suburbs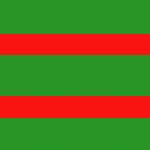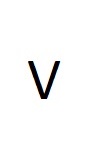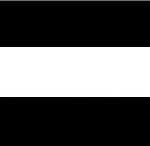 RAS Showground
Sat Jul 23, 3:15pm
WIN 67-0
South Sydney engaged Western Suburbs on the Agricultural Ground. The suburbanites, who are at the bottom of the ladder in the competition, were not expected to give the South Sydney contingent much trouble, but their unexpected defeat of North Sydney last Saturday was sufficient reason for the wearers of the green and red to put in their best teeam. Some 500 spectators were present when Butler kicked-off for South Sydney. Mr. Poulton had charge of the whistle. South Sydney took charge from the jump, a combined movement by Spence, McCabe and Conlin bringing the ball into dangerous proximity to Western's line. A "free" brought relief to the Suburbs, however, and play was in Souths' territory for a few moments; Davis having plenty of work. Gradually South worked back agnln, and after a scrum Fry secured, and got over. Conlin converted with a fine kick. Even at this early stage it could be seen that South's combination was much superior to their opponents. They are so familiar with each other's play, even to the eccentricities and failings of some of the members, that their combination is as well-nigh perfect as it is possible to be. Persistently swarming round the West line, Hallett was the next to score after the ball had been through several hands. Davis added the extra points. The game had developed into a farce. Sixteen points were registered in as many minutes, Butler and Fry scoring tries, the first being converted by Conlin. Play then eased down for a little, the only item of interest being an attempt by Medcalf to pot a goal from the field. It just missed. The South forwards then cut through the opposition, and had the latter in queerstreet for quite a period. Spence got over, being assisted in the good work by the vetorin Rosewell. Conlin was the next, and it was assorted by a wag in the crowd that he had "scored out of his turn.". Conlin, H.Butler and Hallett scored further tries, with A.Butler and Rosewell converting one each. At half-time the South Sydney total was 37, with Western Suburbs yet to break their "duck ".
On resuming, play was in the centre for some time, scrums were frequent, South Sydney invariably taking the ball, but it waa some time before they could get into their stride. McCabe, however, eventually secured, and, dodging through a bunch of opponents, got over. Immediately after the whistle he again took charge, but on reaching the line sent in to Pearce, who practically walked over. The half-century should, at this stage, have been recorded, but the attempts at goal were execrable. Ironical cheers greeted the conversion of a try from McCabe, Hennessy being the pilot. Tries were being scored in bewildering fashion, there being no defence on the part of the Western representatives. It was not football, but simply a game of hare and hounds, with the Westerners doing all the chasing, and losing every time. Mantle, a Suburbs player, was injured, and had to submit to the kindly attentions of the ambulance men. McCabe 3, Anderson, Fry and Hennessy all got tries. Spence and Hallett improving on two of them. The game was quite increabable, and at full-time the score had mounted to the quite respectable cricket total of 67, in South Sydney's favour, Western Suburbs having failed to open their account. The final score would have been larger still had not South Sydney put nearly every man in the team to goal-kicking.
South Sydney had a gala afternoon at Wests expense, and rattled up 67 points. Wests after their defeat of North Sydney, no doubt thought they had turned the lane and had their last defetat. It was a case of secuing from the scrum, with Souths out with the ball among the backs, and whose turn is it to score this time? Macker McCabe must have called out out of his turn, as he got four tries. This little afternoon's diversion ought to have tuned South's combination up a bit. It has been sadly disjointed for some time.
There was a rabbit-oh renegade South barracker, with a voice like a goat scratching on a tin roof, over at the Glebe-Newtown match.

         5-0
        10-0
        15-0
        18-0
40 min  37-0

McCabe 4, Fry 3, Conlin 2, Hallett 2, Anderson, A.Butler, H.Butler, Hennessy, Pearce, Spence tries
Conlin 2, A.Butler, J.Davis, Hallett, Hennessy, Rosewell, Spence goals


Crowd      500
Referee    H.Poulton

Final Line Up
                              T  G/A  FG

Flbk - Davis, Jim             -  1     -   
Wing - Anderson, Tommy        1  -     -   
Cntr - Hallett, Howard        2  1     -   
Cntr - Fry, William           3  -     -   
Wing - Conlin, Arthur         2  2     -   
5/8  - McCabe, Arthur         4  -     -   
Half - Butler, Arthur         1  1     -    
Lock - Hennessy, Arthur       1  1     - (c) 
SRow - Pearce, Harry          1  -     -    
SRow - Burge, Alby            -  -     -
Prop - Spence, William        1  1     -   
Hook - Rosewell, Johnny       -  1     -   
Prop - Butler, Harry          1  -     -   

                             17  8/17  -

Other FG Matches

 8-6  Brch Balmain    b Annandale
18-5  Went Newtown    b Glebe
16-5  NSO  Easts      b Norths

               W D  L Diff PT
NEWTOWN        7 -  1  +99 14
SOUTHS         6 -  2 +110 12
EASTS          5 -  3  +24 10
BALMAIN        5 -  3  +18 10
Glebe          4 -  4  +16  8
Annandale      2 -  6  -56  4
Norths         2 -  6  -57  4
Wests          1 -  7 -148  2
      

Judiciary News
No one was sent off.
Second Grade Round 8
v Western Suburbs, St Lukes Oval, 3:15pm
WIN 20-14


 tries
 goals

Final Line Up
                              T  G/A  FG
Flbk - Twiss                  -  -     -
3/4  - Barlow                 -  -     -
3/4  - Darmody, S             -  -     -
3/4  - Clark                  -  -     -
3/4  - Smith                  -  -     -
Half - McNamara               -  -     -
Half - Anderson               -  -     -
Fwd  - Pearce                 -  -     -
Fwd  - Brown                  -  -     -
Fwd  - McCann                 -  -     -
Fwd  - Darmody, F             -  -     -
Fwd  - Meegan                 -  -     -
Fwd  - Burns                  -  -     -

Other Second Grade Matches

20-0  Mosm Newtown     b Mosman
 5-0  Went Sydney      b Glebe
13-0  Brch Easts       b Balmain
53-2  Mett SS Federal  b Belmore
15-8  NSO  Norths      b Annandale

               W D  L Diff PT
SS FEDERAL     7 -  1 +147 14
EASTS          7 -  1 +108 14
SOUTHS         6 1  1  +60 13
NEWTOWN        6 -  2  +69 12
NORTHS         6 -  2  +51 12
BALMAIN        4 1  3  +29  9
SYDNEY         4 -  4  -47  8
WESTS          2 1  5  -95  5
Belmore        2 -  6  -97  4
Annandale      1 1  6  -54  3
Mosman         - 1  7  -77  1
Glebe          - 1  7 -105  1
      

Third Grade Round 8
v Rozelle, Metters Sports Ground 2:00pm
LOSS 0-8


no tries
no goals

Other Third Grade Matches

23-2  Leic Leichhardt b Newtown
 5-5  SanS Glebe      b St George
17-3  Brc2 Norths     b Balmain
Frft       Gipps      b Drummoyne
28-0  RASG SS Kinkora b Paddington
19-3  Mosm Sydney     b Mosman
26-4  Quen Waverley   b Easts
 
               W D  L Diff PT
SYDNEY         6 1  -  +58 13 **
WAVERLEY       6 -  2  +84 12
ROZELLE        6 -  -  +38 12 **/**
NORTHS         5 1  2  +87 11
SS KINKORA     5 1  -  +62 11 **/**
EASTS          5 1  2   -4 11
LEICHHARDT     5 -  3  +85 10
ST GEORGE      4 1  2  +28  9 **
SOUTHS         3 1  4  -14  7
Gipps          3 -  5  -33  6
Glebe          2 2  4  -49  6
Balmain        2 1  5  -31  5
Paddington     2 -  6  -60  4
Mosman         1 1  6  -31  3
Drummoyne      1 -  7  -51  2
Newtown        - -  8 -158  -


---