1910 NSW Premiership - Round 9
South Sydney v North Sydney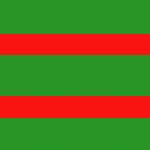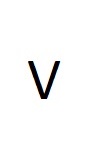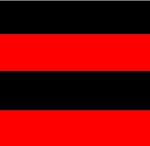 RAS Showground
Sat Jul 30, 3:15pm
WIN 53-4
Played on the Agricultural Ground before 600 spectators. Mr H.M. Poulton referee. Fresh from their decisive victory over Western Suburbs South Sydney were in fine fittle for their engagement against North Sydney. Their team were practically the same that have done duty throughout the season, whilst the harbour side representaives had made several changes. North Sydney won the toss, defending the southern end, and having a strong breeze, behind them. South Sydney immediately took command, and from a scrum near the 25 Hennessy secured, and passing to Hallett, the latter raced over and Conlin failed to add the extra points. Kicked off play was transferred to Souths territory where it remained for some time. Gradually working the ball to half way the South forwards then put in some fine work, and Anderson being handy, he picked up a cross-filed kick by Fry and bustled through, scoring in the corner. Conlin again failed at goal. In play agian South Sydney were over twice in almost as many minutes. Next Butler whipped it out to Leveson, who cut in and away shooting over the line at the posts. Conlin kicked the goal. Next try came from a scrummage at the 25. Butler whipped it to Leveson, on to Fry, who running well, got over the line. Davis converted. 16 nil. North Sydney were lamently weak in both attack and defence. A brilliant effort by Conlin brought the ball to centre and passed to Hallett, who ran along the touch and sent it to Leveson, who scored. 19 nil. In the ruck near the centre Leveson picked up, transferred to Davis, who fended off two Northern tacklers, and then cutting in and away from others left his opponents standing and scored between the posts. Conlin added the extras. A free for illegal work in the scrum resulted in Conlin making his side's total 26. Play was then of a more even character for some time. Hennessy indulged in some hlghly diverting dodgy movements, finally passing to Leveson who got over and Davis converted. At half-time the score stood, South Sydney 31, North Sydney nil.
On resuming North Sydney had slightly, the better of play for some time. McFarlane failed at goal from a free against South. Then after several scrums in the latter's territory Ferguson marked in front of the goal. Byrne took the kick and registered North Sydney's first score. Play raged round the North Sydney line, and from some close work in the Paddington comer Hucker got over. The try was not converted by Conlin. Tries now came with monotonous regularity. From a scrambling rush H.Butler scored a try, which Leveson failed to convert. 37 to 2. Kicked out, South Sydney indulged in some fine passing rushes. Then Butler secured from a scrummage in his own 25, passing to Leveson, who kicked across. Fry, following on fast, picked up out to Hallett, who ran over the line and round the posts. Rosewell converted. 42 to 2. Illegal interferences in front of the posts gave North Sydney another chance which Byrne could not miss. 42 to 4. Souths forwards came down the field with the ball at their feet. The burly Byrne picked up and, fooling the opposition, ran to center passed out the ball, but Conlin getting it kicked, and fry following on at great pace secured and scored a try, which A.Butler converted. 47 to 4. Burge and Hennessy added a try each The wearers of the black and red were thoroughly rested, and the game finished with South Sydney in the lead by no fewer than 53 points to North Sydney's 4.

         3-0
         6-0
        11-0
        16-0
        19-0
        24-0
        26-0
40 min  31-0
        31-2
        34-2
        37-2
        42-2
        42-4
        47-4
        50-4
        53-4

Leveson 3, Hallett 2, Fry 2, Anderson, Davis, Hucker, H.Butler, A.Burge, Hennessy tries 



Conlin 3, J.Davis 2, Rosewell, A.Butler goals

Crowd      600
Referee    H.Poulton

Final Line Up
                              T  G/A  FG

Flbk - Conlin, Arthur         -  3/8   - (c)
Wing - Hucker, Ernie          1  -     -
Cntr - Hallett, Howard        2  -     -
Cntr - Fry, William           2  -     -
Wing - Anderson, Tommy        1  -     -
5/8  - Leveson, Jack          3  -/1   -
Half - Butler, Arthur         -  1/3   -
Lock - Green, Dick            -  -     - (Stepped up from SS Federals replacing P.Burge)
SRow - Burge, Alby            1  -     -
SRow - Davis, Jim             1  2/2   -
Prop - Hennessy, Arthur       1  -     -
Hook - Rosewell, Johnny       -  1/1   -
Prop - Butler, Harry          1  -     -

                             13  7/14

Other FG Matches

10-7  Went Annandale  b Glebe
13-10 Brch Balmain    b Wests
 4-4  Mett Newtown    d Easts

               W D  L Diff PT
NEWTOWN        7 1  1  +99 15
SOUTHS         7 -  2 +159 14
BALMAIN        6 -  3  +21 12
EASTS          5 1  3  +24 11
Glebe          4 -  5  +13  8
Annandale      3 -  6  -53  6
Norths         2 -  7 -106  4
Wests          1 -  8 -151  2
      

Judiciary News
No one was sent off.
Second Grade Round 9
v North Sydney, North Sydney Oval, 3:15pm
LOSS 5-7


 tries
 goals

Final Line Up
                              T  G/A  FG
Flbk - Guires                 -  -     -
3/4  - Darmody, S             -  -     -
3/4  - Clarke, J              -  -     -
3/4  - Cohen, V               -  -     -
3/4  - Barton                 -  -     -
Half - Anderson, D            -  -     -
Half - McNamara, E            -  -     -
Fwd  - Brown, L               -  -     -
Fwd  - McCann, T              -  -     -
Fwd  - Byrne, L               -  -     -
Fwd  - Darmody, P             -  -     -
Fwd  - Meeghan, M             -  -     -
Fwd  - Pearce, G              -  -     -

                              1  1     -

Other Second Grade Matches

20-3  Mett Newtown     b Glebe
36-0  Mosm Easts       b Mosman
10-5  Brch Balmain     b Sydney
25-2  StLk Wests       b Belmore
27-2  RASG SS Federal  b Annandale

               W D  L Diff PT
SS FEDERAL     8 -  1 +172 16
EASTS          8 -  1 +144 16
NEWTOWN        7 -  2  +86 14
NORTHS         7 -  2  +53 14
SOUTHS         6 1  2  +58 13
BALMAIN        5 1  3  +34 11
SYDNEY         4 -  5  -52  8
WESTS          3 1  5  -72  7
Belmore        2 -  7 -120  4
Annandale      1 1  7  -79  3
Mosman         - 1  8 -113  1
Glebe          - 1  8 -122  1
      

Third Grade Round 9
v Waverley, Queens Park 2:00pm
LOSS 0-11


no tries
no goals

Final Line Up
                              T  G/A  FG
Flbk - Brown                  -  -     -
3/4  - Miller                 -  -     -
3/4  - Robins                 -  -     -
3/4  - Rigney                 -  -     -
3/4  - Durack                 -  -     -
Half - Hensley                -  -     -
Half - Cohen                  -  -     -
Fwd  - Chapter                -  -     -
Fwd  - Glover                 -  -     -
Fwd  - Barry                  -  -     -
Fwd  - Fisher                 -  -     -
Fwd  - Butt                   -  -     -
Fwd  - Robins, C              -  -     -

                              -  -     -

Other Third Grade Matches

10-5  Went Glebe      b Paddington
14-2  NSO  Sydney     b Balmain
 3-0  Quen Rozelle    b Easts
24-0  Leic Leichhardt b Gipps
 6-5  SanS SS Kinkora b St George 
13-4  Mosm Norths     b Mosman
BYE        Newtown
 
               W D  L B Diff PT
SYDNEY         7 1  - -  +70 15 **
WAVERLEY       7 -  2 -  +95 14
ROZELLE        7 -  - -  +41 14 **/**
NORTHS         6 1  2 -  +96 13
SS KINKORA     6 1  - -  +63 13 **/**
LEICHHARDT     6 -  3 - +109 12
EASTS          5 1  3 -   -7 11
ST GEORGE      4 1  3 -  +27  9 **
Glebe          3 2  4 -  -44  8
Souths         3 1  5 -  -25  7
Gipps          3 -  6 -  -57  6
Balmain        2 1  6 -  -43  5
Paddington     2 -  7 -  -55  4
Mosman         1 1  7 -  -40  3
Newtown        - -  8 1 -158  2
---
Drummoyne      1 -  7 -  -51  2 (Withdrawn from competition after 8 rounds)



Weekend - Aug 7
Third Grade Round 6 & 7 Rescheduled Matches


Other Third Grade Matches

18-5  Brch Rozelle    b St George      (Rescheduled Round 6 match)
 9-0  Brc2 Sydney     b SS Kinkora     (Rescheduled Round 7 match)
 
               W D  L B Diff PT
SYDNEY         8 1  - -  +54 17
ROZELLE        8 -  - -  +54 16 **
WAVERLEY       7 -  2 -  +95 14
NORTHS         6 1  2 -  +96 13
SS KINKORA     6 1  1 -  +54 13 **
LEICHHARDT     6 -  3 - +109 12
EASTS          5 1  3 -   -7 11
ST GEORGE      4 1  4 -  +14  9
Glebe          3 2  4 -  -44  8
Souths         3 1  5 -  -25  7
Gipps          3 -  6 -  -57  6
Balmain        2 1  6 -  -43  5
Paddington     2 -  7 -  -55  4
Mosman         1 1  7 -  -40  3
Newtown        - -  8 1 -158  2
---
Drummoyne      1 -  7 -  -51  2 (Withdrawn from competition after 8 rounds)




---