1910 NSWRL Premiership - Round 10
South Sydney v Newtown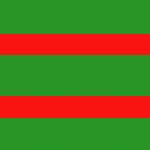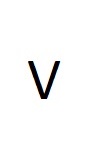 RAS Showground
Sat Aug 13, 3:15pm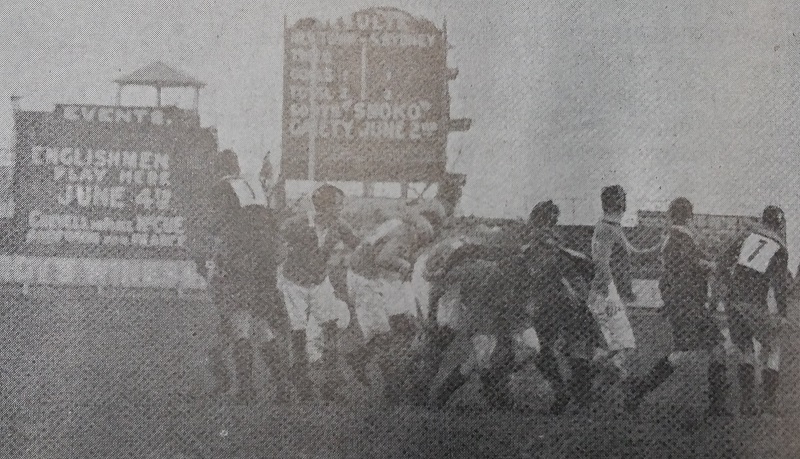 WIN 15-8
Played on the Agricultural Ground. Referee, Mr T.McMahon. South Sydney kicked off, and were in Newtown territory immediatly. The three-quarters combined nicely. Both sides were then penalised but little ground was gained by either, play being near the centre. Russell essayed a kick from behind the centre line, which fell short. Then Newtown got away. A fine passing bout in the western corner ended by Russell passing to Grundie, who dashed over. Russell's kick was wide Newtown, 3-0. Kicked off, South Sydney worked up to the Newtown 25, but were driven back, and another score seemed imminent, Davis being tackled on the line. Newtown were persistently pegging awav, and it was "sacks on the mill" near the South line for quite a period, M'Cabe eventually kicking up the field. Hallet got away and then kicked. Russell failed to intercept, and McCabe was in possession. He raced on and scored. Conlin converted with the wind dead against him. A breach of the rules by a Souths player gave Russell a fine opportunity, and he made no mistake. The score was 5 all. Both teams were working like Trojans, the forwards being played to a standstill. Half-time.
South Sydney had the wind in their favour on resuming, but Newtown were the first to show out. From some ruck work in the Paddington corner Hawkes got over, Neill's tackle failing. The try was not converted. Illegal work secured South Sydney a "free," and there was some exciting work near the main pavīllion, but Newtown eventually cleared. Then Butler secured. He gained some 20 yard's and passed in to McCabe, who got through and grounded the ball, Conlin added the goal points. Davis was placed "horn de combat' for a few minutes, but resumed. At this stage the South Sydney's skipper's instructions were to "tackle low," and they were carried out to the letter. Another brilliant try came to his side soon afterwards, McCabe picking up, passing to his wing man, Conlin, who centred. Cann caught it on the rebound and was over. It was good play, with a little luck in the finishing touches. Conlin piloted a good goal. South Sydney 15 Newtown 8. At it again, Newtown livened up, and there ws some crisp passing, which brought them within scoring distance. The effort was not sustained, however and the ball was returned. Butler was the next to obtain but after side-stepping several opponents he was brought down near the half-way line. There was some hot scrum work in the Newtown half, from which they obtained a "free," but little was gained. Sparrow tried to get through, but was quickly tackled. A.Butler marked, and South gained ground, but wild pissing lost them a good opportunity. It was a strenuous game, but no further score was recorded, and time arrived with South in the lead by 15 points to 8.

        0-3
        5-3
40 min  5-5
        5-8
       10-8
       15-8

McCabe 2, Cann tries
Conlin 3 goals

Crowd      14,000
Referee    T.McMahon

Final Line Up
                              T  G/A  FG

Flbk - Davis, Jim             -  -     -
Wing - Anderson, Tommy        -  -     -
Cntr - Hallett, Howard        -  -     -
Cntr - Leveson, Jack          -  -     -
Wing - Conlin, Arthur         -  3/3   - (c)
5/8  - McCabe, Arthur         2  -     -
Half - Butler, Arthur         -  -     -
Lock - Cann, Bill             1  -     -
SRow - Spence, William        -  -     -
SRow - Burge, Alby            -  -     -
Prop - Hennessy, Arthur       -  -     -
Hook - Butler, Harry          -  -     -
Prop - Rosewell, Johnny       -  -     -

                              3  3/3   -

Other FG Matches

12-12 Mett Easts      d Annandale
35-15 Went Glebe      b Wests
16-12 NSO  Balmain    b Norths

               W D  L Diff PT
SOUTHS         8 -  2 +166 16
NEWTOWN        7 1  2  +92 15
BALMAIN        7 -  3  +25 14
EASTS          5 2  3  +24 12
Glebe          5 -  5  +33 10
Annandale      3 1  6  -53  7
Norths         2 -  8 -110  4
Wests          1 -  9 -171  2
      

Judiciary News
Bill Cann was sent off late in the game after roughness developed. Cann fronted the jucidary on August 19 and brought evidence which resulted in his exoneration.
Second Grade Round 10
v South Sydney Federals, RAS Showground, 2:00pm
DRAW 2-2
There was a good deal of interest in this game, as both teams were from South Sydney. The form was almost up in first grade standard and the first half was keenly contested. South Sydney Federals and Souths Sydney played out a draw at the Agricultural Ground, after a most exciting tussle. It was a much better display than the usual Second Grade games, some really good football being shown. Two points each were scored. Smith kicking a penalty goal for Federals and McNamara doing likewise for Souths. Federals wore black bands on their arms, as a token of respect to their late fullback, T.Williams.


no tries
McNamara goals

Final Line Up
                              T  G/A  FG
Flbk - Twiss                  -  -     -
3/4  - Darmody, S             -  -     -
3/4  - Clarke                 -  -     -
3/4  - McNamara               -  1     -
3/4  - Cohen                  -  -     -
Half - Anderson               -  -     -
Half - Nathan                 -  -     -
Fwd  - Pearce                 -  -     -
Fwd  - Brown                  -  -     -
Fwd  - McCann                 -  -     -
Fwd  - Darmody, F             -  -     -
Fwd  - Burns, L               -  -     -
Fwd  - Meeghan                -  -     -

                              -  1     -

Other Second Grade Matches

 0-0  Mett Newtown     d Easts
 9-0  Went Glebe       b Balmain
21-2  NSO  Sydney      b Mosman
Frft  StLk Annandale   b Belmore
12-10 StLk Wests       b Norths

               W D  L Diff PT
SS FEDERAL     8 1  1 +172 17
EASTS          8 1  1 +144 17
NEWTOWN        7 1  2  +86 15
SOUTHS         6 2  2  +58 14
NORTHS         7 -  3  +51 14
BALMAIN        5 1  4  +25 11
SYDNEY         5 -  5  -33 10
WESTS          4 1  5  -70  9
Annandale      2 1  7  -79  5
Belmore        2 -  8 -120  4
Glebe          1 1  8 -113  3
Mosman         - 1  8 -132  1
      

Third Grade Round 10
v Gipps, Birchgrove Oval No.2, 2:00pm
WIN 10-0


Cohen, Smith tries
Hensley 2 goals

Final Line Up
                              T  G/A  FG
Flbk - Brown                  -  -     -
3/4  - Robins, H              -  -     -
3/4  - Fesham                 -  -     -
3/4  - Robins, C              -  -     -
3/4  - Worbey                 -  -     -
Half - Cohen                  1  -     -
Half - Hensley                -  2     -
Fwd  - Barry                  -  -     -
Fwd  - Durack                 -  -     -
Fwd  - Glover                 -  -     -
Fwd  - Elliott                -  -     -
Fwd  - Smith                  1  -     -
Fwd  - Robins, N              -  -     -

                              2  2     -

Other Third Grade Matches

13-0  Quen Paddington b Newtown
26-0  Brch Sydney     b Glebe
 6-5  Brch Easts      b Balmain
 8-3  Leic SS Kinkora b Leichhardt
Frft  SanS St George  b Mosman
18-9  Quen Waverley   b Norths
BYE        Rozelle
 
               W D  L B Diff PT
SYDNEY         9 1  - -  +80 19
ROZELLE        8 -  - 1  +54 18 **
WAVERLEY       8 -  2 - +104 16
SS KINKORA     7 1  1 -  +59 15 **
NORTHS         6 1  3 -  +87 13
EASTS          6 1  3 -   -6 13
LEICHHARDT     6 -  4 - +104 12
ST GEORGE      5 1  4 -  +14 11
Souths         4 1  5 -  +10  9
Glebe          3 2  5 -  -70  8
Paddington     3 -  7 -  -42  6
Gipps          3 -  7 -  -67  6
Balmain        2 1  7 -  -44  5
Mosman         1 1  8 -  -40  3
Newtown        - -  9 1 -171  2
---
Drummoyne      1 -  7 -  -51  2 (Withdrawn from competition after 8 rounds)



---