1910 NSWRL Premiership - Round 12
South Sydney v Eastern Suburbs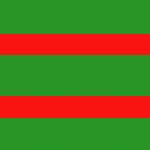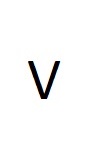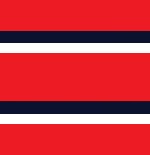 RAS Showground
Sat Aug 27, 3:15pm
LOSS 3-8
Played at the Agricultural Ground before an excellent attendance. Conlin led South Sydney, whilst Messenger captained Eastern Suburbs. South Sydney kicked-off with a strong wind in their favour, but the ball was soon in South's territory, Campbell and then Dalton being conspicuous in taking some fine passes. A scrum gave Souths some relief, and they managed to make a little headway but a knock-on spoilt a fine chance. Eastern Suburbs were penalised, Conlin taking the kick but it lacked direction, and the coverted two points were not secured. In mid-field South Sydney were penalised, and Messenger, making a fine effort against a headwind, missed by inches. In play again, there was some close work in the Easts twenty-five. Here Wiley tried to clear by kicking up-field. McCabe intercepted and scored thee simplest of tries, he merely had to fall over the line. Easts for a breach of rules, obtained a free kick. Frawley tool the sphere and kicked a good goal. South Sydney got moving and play was in their opponents half for some time. Both sides tackling was deadly and Souths passing rushes were repeatedly nipped in the bud. McCabe was in fine form, but he was closely watched. There was no alteration in the score at half-time. Souths leading by a point.
Resuming, Eastern Suburbs secured a free for illegal work in the ruck. Messenger took the kick from just beyond the half-way line and landed a magnificent goal. This success aroused both teams to further effort. The ball was passed from hand to hand in bewildering fashion. Men were going down like skittles. Tries were hard to get, and it was per medium of a "free" that Easts again added to their quota. From a good position Messenger had no real difficulty in placing the sphere over the bar. A moment afterwards he received a nasty kick, but resumed after attention. There was some give-and-take play, until Sonth made a determined effort, almost getting through after a fine chain of passes. The last to secure however, was forced out in the corner. Messenger then marked and following on quickly Davis was upset in his own 25, and play ranged between this and the half-way line for quite a period. Both forward ranks were tiring, on account of the unusual cycle of scrums, and it was a relief to them when Messenger took another pot at goal, but without securing the extras. He made amends a moment later and from a mark taken by Pearce aroused great enthusiasm by landing a beautiful goal just on time. Out of the eight points secured by his side he had been responsible for six. Of a surety, there is but one Messenger.

        3-0
40 min  3-2
        3-4
        3-6
        3-8

McCabe try
no goals

Crowd      12,000
Referee    T.McMahon

Final Line Up
                              T  G/A  FG

Flbk - Davis, Jim             -  -/1   - 
Wing - Anderson, Tommy        -  -     -
Cntr - Conlin, Arthur         -  -/1   - (c)
Cntr - Hallett, Howard        -  -     -
Wing - Hucker, Ernie          -  -     -
5/8  - McCabe, Arthur         1  -     -
Half - Butler, Arthur         -  -     -
Lock - Carroll, Pat           -  -     -
SRow - Darmody, Steve         -  -     -
SRow - Cann, Bill             -  -     -
Prop - Hennessy, Arthur       -  -     -
Hook - Rosewell, Johnny       -  -     -
Prop - Butler, Harry          -  -     -

                              1  -/2   -

Other FG Matches

25-3  Went Annandale  b Wests
19-14 Brch Balmain    b Glebe
20-10 Mett Newtown    b Norths

               W D  L Diff PT
NEWTOWN        9 1  2 +123 19
SOUTHS         9 -  3 +178 18
EASTS          7 2  3  +59 16
BALMAIN        8 -  4   +9 16
Glebe          6 -  6  +41 12
Annandale      4 1  7  -70  9
Norths         2 - 10 -133  4
Wests          1 - 11 -223  2
   

Judiciary News
No one was sent off.
Second Grade - Top 8 Qualifying Round
v South Sydney Federals, RAS Showground, 2:00pm
LOSS 5-8
Play for the first twenty minutes was fast and open. Federals, though playing against a strong breeze, were holding their own well. Twice South Sydney worked to within a yard or two of Federals line, but each time a penalty spolt their chances. Federals gradually drove South Sydney back to halfway, but they were not there long, as a rush carried them to the line, and Barlow scored. McNamara added the extras. At halftime it was 5 nil to South Sydney. Within 5 minutes of recommencing Federals equalised, Smith taking a pass from Green and dropping over the line. He also added the extras, A fast rush by South Sydney carried play to Federals 25, but the defence was solid. South Sydney were carrying the scrums, but Federals tackling spolt the movements of the backs. The ballnow flew from hand to hand and Rees scored. Green failed at goal. With the wind Federals were keeping South Sydney on the move, though the latter seized every opportunity given them to break through. Full-time was played out, with Federals victors by 8 to 5. Souths bow out in 5th position as the Top 4 progress to the semi-finals.

HT    5-0
      5-5
      5-8

Barlow tries
McNamara goals

Final Line Up
                              T  G/A  FG

Flbk - Twiss                  -  -     -
3/4  - Cohen                  -  -     -
3/4  - Clark                  -  -     -
3/4  - McNamara               -  1     -
3/4  - Barlow                 1  -     -
Half - Nathan                 -  -     -
Half - Anderson               -  -     -
Fwd  - Pearce                 -  -     -
Fwd  - Brown                  -  -     -
Fwd  - McCann                 -  -     -
Fwd  - Darmody                -  -     -
Fwd  - Meeghan                -  -     -
Fwd  - Carlow                 -  -     -

                              1  1     -

Other Second Grade Matches

Frft  Went Easts       b Balmain
Frft  Mett Newtown     b Sydney
Frft  NSO  Norths      b Wests

               W D  L Diff PT
SS FEDERAL    10 1  1 +185 21
EASTS         10 1  1 +166 21
NEWTOWN        9 1  2  +89 19
NORTHS         9 -  3  +51 18
---
Souths         7 2  3  +55 16
Balmain        5 1  6  +22 11
Sydney         5 -  7  -55 10
Wests          4 1  7  -80  9
Annandale      2 1  8  -79  5
Glebe          2 1  8 -103  5
Belmore        2 -  9 -120  4
Mosman         - 1 10 -142  1
      

Third Grade Round 12
v Mosman, Mosman Oval, 2:00pm
LOSS on Forfiet


no tries
no goals

Other Third Grade Matches

Frft  Quen Easts      b Newtown
Frft  Brch Balmain    b Paddington
10-8  Mosm Sydney     b Rozelle
11-3  Leic Leichhardt b Waverley
Frft  Brc2 St George  b Gipps 
19-10 NSO  SS Kinkora b Norths
BYE        Glebe
 
               W D  L B Diff PT
SYDNEY        11 1  1 - +134 23
ROZELLE        9 -  1 1  +77 20 **
SS KINKORA     9 1  1 -  +75 19 **
WAVERLEY       9 -  3 - +117 18
EASTS          8 1  3 -  +23 17
LEICHHARDT     8 -  4 - +112 16
NORTHS         7 1  4 -  +99 15
ST GEORGE      6 1  5 -   +1 13
Glebe          3 2  6 1  -93 10
Souths         4 1  7 -  -22  9
Balmain        3 1  7 1  -44  9
Paddington     3 -  9 -  -67  6
Gipps          3 -  9 -  -79  6
Mosman         2 1  9 -  -40  5
Newtown        - - 11 1 -198  2
---
Drummoyne      1 -  7 -  -51  2 (Withdrawn from competition after 8 rounds)



---