1910 NSWRL Premiership - Round 14
South Sydney v Balmain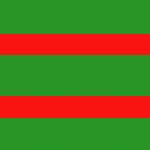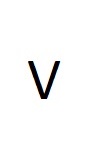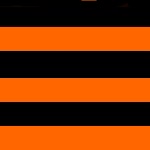 Birchgrove Oval
Sat Sep 10, 3:15pm
WIN 16-7
Played at Birchgrove Oval, in the presence of about 2500 people, and ended in a win for South Sydney by 16 points, to 7. Mr. I.Kearney was referee. Baulkwell set the ball in motion for Balmain. The local forwards at once invaded South's 25, and it was only with difficulty that the vistors relived the pressure. Souths, who had a fresh breeze in their favour, then got a rush on, and for a time play centred in the corner near the line, Balmain's goal being in imminent danger several times. At length Souths were repulsed, but by good combined plav it was not long before they were back again. Strenuous play followed in Balmain's 25, and some really clever passing, by the visitors seemed almost certain to end in a score. Balmain, however, responded pluckily, and play was transferred to the other end. Souths again attacked, and from a scrum in the comer Butler snapped up and passed to Conlin to Hallett, who scored near the posts. Conlin failed at goal. South Sydney 3 to nil. Play again centered in Balmain's 25, and McCabe, taking a pass, scored cleverly. Conlin had a comparatively easy chance at goal, but the wind carried the ball wide. Soutn Sydney 6 to nil. Almost immedialtely Souths were back in the local 25, and Darmody obtaining, passed to Butler to Conlin to McCabe who got across. Conlin made no mistake at goal. South Sydney 11 to nil. South Sydney were then called upon to defend, and a free to Balmain enabled Black to land a capital goal. South Sydney 11 to 2. Some very strenuous play on both sides was followed by McCabe obtaining in a good position and scoring without difficulty. Conlin converted. South Sydney 16 to 2. Half-time. Edwards was injured during tne early part of this half, and had to retire. His place was taken by Stewart.
On resuming H.Butler led off for South Sydney, and several scrums followed near lhe centre line. Balmain then made a rush, and the ball was taken down in front of South's goal, where a score seemed almost certain when Hallett snapped up and kicked down the wing. Balmain, with the wind in their favour, were showing to much better advantage than in the first half, though they appeared to lack the combination of their opponents. South Sydney were aggressive, and a series of scrums followed in Balmain's 25, every moment promising a score. The tables, however, were turned almost immediately, the Balmain forwards taking the ball right down the field, where Black picked up and scored easily between the posts. The same player converted, and the crowd roared with delight. South Sydney 16 to 7. Another grand rush was made by Balmain, and a melee occurred almost in front of South Sydney's goal until Twiss, relieved. The game became fast and furious, each side doing its utmost, and the play being very even. No further score took place, however, the game ending in a win for South Sydney by 16 points to 7.
But for the farcial scrummaging it would have been a good game right through. South Sydney, for some hidden reason, only played five men in the pack against six by Balmain. But it was not so much the number of men played in the scrum that made the scrummaging a farce as it was the higledy-pigglegy manner in which they formed up. The referee was powerless. Such a scrum formation, whilst legal, is clearly against the spirt of the rule. The officialin charge could only see that the ball was fairly thrown into the tunnel between the two opposing frant ranks, and as this was very often not done the toot of the whistle wasmonotonous. In the end the referee, evidently exasperated, made the half-backs stand right against the scrum and throw the ball in. This is not the first time this season that such a traversity on scrummaging has occurred, and if some preventice is not adopted (such as a rule compelling all clubs to pack three men in the front row) the League will only have itself to blame if it loses public support. South Sydney have one of the best packs in the competition, yet are the worst offenders in this respect.

         3-0
         6-0
        11-0
        11-2
40 min  16-2
        16-7

McCabe, Conlin, Hallett tries
Conlin, McCabe goals

Crowd      3,000
Referee    L.Kearney

Final Line Up
                              T  G/A  FG

Flbk - Twiss, Frank           -  -     -
Wing - Anderson, Tommy        -  -     -
Cntr - Conlin, Arthur         -  2/4   - (c)
Cntr - Hallett, Howard        1  -     -
Wing - Leveson, Jack          -  -     -
5/8  - McCabe, Arthur         3  -     -
Half - Butler, Arthur         -  -     -
Lock - Darmody, Steve         -  -     -
SRow - Spence, William        -  -     -
SRow - Hucker, Ernie          -  -     -
Prop - Butler, Harry          -  -     -
Hook - Rosewell, Johnny       -  -     -
Prop - Hennessy, Arthur       -  -     -

                              4  2/4   -

Other FG Matches

36-0  Easts           b Glebe
19-2  Newtown         b Annandale
12-4  Norths          b Wests

               W D  L Diff PT
NEWTOWN       11 1  2 +168 23
SOUTHS        11 -  3 +207 22
--
Easts          9 2  3 +132 20
Balmain        8 -  6  -38 16
Glebe          6 -  8  +57 12
Annandale      5 1  8  -79 11
Norths         3 - 11 -133  6
Wests          1 - 13 -259  2
   

Judiciary News
No one was sent off.
Second Grade - Semi-Final Playoff


Other Second Grade Matches

 8-6  RASG Newtown     b SS Federal

               W D  L Diff PT
EASTS         11 1  1 +168 23
NEWTOWN       10 1  2  +98 21
---
SS Federal    10 1  2 +176 21 (lost playoff)
Norths         9 -  4  +51 18
Souths         7 2  3  +55 16
Balmain        5 1  6  +22 11
Sydney         5 -  7  -55 10
Wests          4 1  7  -80  9
Annandale      2 1  8  -79  5
Glebe          2 1  8 -103  5
Belmore        2 -  9 -120  4
Mosman         - 1 10 -142  1
      

Third Grade Semi-Final Round
Six players were sent off in the SS Kinkora v Sydney semi-final for rough play.


Other Third Grade Matches

Frft  Brch Rozelle    b Waverley
      Brc2 Sydney     b SS Kinkora
 
               W D  L B Diff PT
SYDNEY        12 1  - - +134 25
ROZELLE       11 -  1 1  +86 24
--
SS Kinkora     9 1  3 -  +64 19
Waverley       9 -  4 - +117 18
Easts          8 1  3 -  +23 17
Leichhardt     8 -  4 - +112 16
Norths         7 1  4 -  +99 15
St George      6 1  5 -   +1 13
Glebe          3 2  6 1  -93 10
Souths         4 1  7 -  -22  9
Balmain        3 1  7 1  -44  9
Paddington     3 -  9 -  -67  6
Gipps          3 -  9 -  -79  6
Mosman         2 1  8 -  -40  5 **
Newtown        - - 11 1 -198  2
---
Drummoyne      1 -  7 -  -51  2 (Withdrawn from competition after 8 rounds)



---