1920 NSWRL Premiership - Round 15
South Sydney v University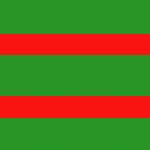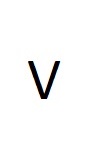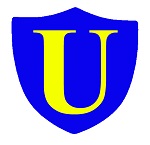 Marrickville Oval
Wed Sep 1, 3:15pm
WIN 47-5

HT   

Blair 2, C.Horder 2, V.Lawrence 2,  Hallett, Johnson, J.Lawerence tries
Oxford 10 goals

Crowd      
Referee    C.Russell

Final Line Up
                                   T  G/A  FG

Flbk - 17 - Hallett, Howard        1  -     -
Wing -  9 - Horder, Clarrie        2  -     -
Cntr - 15 - Lawrence, Vic          2  -     -
Cntr - 10 - Fusedale, Reg          -  -     - (c)
Wing - 16 - Gillespie, William     -  -     -
5/8  -  7 - Blair, Alf             2  -     -
Half -  8 - Swinnerton, Ernie      -  -     -
Lock - 28 + Murphy, Pat            -  -     -
SRow -  2 - Kerwick, John          -  -     -
SRow - 19 + Johnson, George        1  -     -
Prop -  1 - Oxford, Arthur         - 10     -
Hook -  5 - Lawrence, Jack         1  -     -
Prop -  3 - Baker, Jack            -  -     -

                                   9 10     -

Other First Grade Matches

15-0  SCG2 Easts      b Annandale
24-12 RASG Newtown    b Glebe
16-6  SCG  Balmain    b Wests
BYE        Norths

            W D  L B Diff PT
BALMAIN    11 1  1 2 +163 27
--
Glebe       8 -  5 2 +102 20


Judiciary News
No one was sent off.
Reserve Grade - Round 16/17
v North Sydney, Marrickville Oval, 2:00pm
DRAW 5-5
Due to the season ending early in First Grade only relevant games with the top teams in Rounds 15,16,17 and 18 were played. This resulted in Round 15 being abandoned, only one game from Round 16, 17 being played this week.


Courtney try
Courtney goal

Other Reserve Grade Matches

23-4 RASG Glebe      b Wests    (Round 17 match)

GLEBE       26
--
Souths      25
Norths      24
Wests       16
Balmain     15
Easts       13
Newtown     11
Annandale    8
University   6


---
© 2023 SSR Almanac / HOME / ABBREVIATIONS / RETURN