Rabbitohs Introduce New Management Structures
23rd February 2007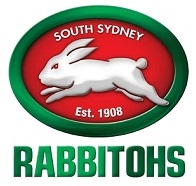 The South Sydney Rabbitohs have entered their second phase in re-structuring the Club's management systems with the front office changing its structure this week. The Rabbitohs revamped their football department management structure in late 2006, introducing personnel including Director of Athletic Performance Errol Alcott to lead the football and training departments.
The Rabbitohs have now enhanced their office structure, introducing line managers to streamline the communication channels within the Club. The Club has increased its office and football staff by 50% to enable the Club to implement all of its new initiatives.
In making these changes, the Rabbitohs have welcomed on board John Richardson as Consumer Relations Group Manager. Mr Richardson will manage the consumer business arms of the Rabbitohs, including merchandise and licensing, membership, public relations, media, marketing and ticket sales. He has an MBA from Columbia University with a focus in Entertainment.
Brandon Punter has moved into the role of Chief Operating Officer at the Rabbitohs, in charge of all administration and operations at the Club.
The Rabbitohs senior management team now consists of Chief Executive Officer Shane Richardson, Chief Operating Officer Brandon Punter, Corporate Partnerships Manager Chris Keeble, Consumer Relations Group Manager John Richardson and Finance and Administration Manager Michael Anderson.
Chief Executive Shane Richardson said: "We're creating a more streamlined way of communicating with all levels of our staff. "John has been working closely with the Club on a consultancy basis over the past 12 months and we are very pleased to have him join us full time. "His introduction to the team and the creation of the new management structure will bring us in to line with modern management practices and allow us to manage our staff and our business more effectively."
Rabbitohs Executive Chairman Peter Holmes a Court says: "I am really impressed with the work done by the entire team at Souths since Russell and I stepped in to restructure the business. "We set a goal to be as well organised as any of the top teams in the NRL by the start of the season. I am confident we will achieve that goal. "John, or JR, has worked with me over the last seven years including Back Row Productions in New York, the Australian Agricultural Company in Sydney and most recently in my private company White Bull Holdings. "I know JR to be a complete star and while devastated he's leaving White Bull, I know he'll add enormously to the great team at Souths."
---