2007 Charity Shield
South Sydney v St George-Illawarra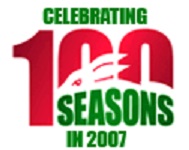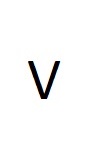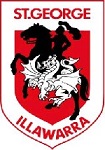 Sydney Football Stadium
Sat Mar 3, 8:00pm
LOSS 14-16
A late intercept try from Ben Hornby lifted St George Illawarra to a narrow 16-14 win over South Sydney in tonight's annual Charity Shield rugby league match at Sydney's Olympic stadium. Just 10 points were scored in a tight second-half tussle after the teams went to the break with scores locked at 10-10. The win means the Dragons regain the Charity Shield after losing last year's match 14-12. Both sides scored two tries apiece in the opening stanza with Rabbitohs second-rower Luke Stuart the first to notch a four-pointer after half-back Joe Williams put on a neat short ball 10 metres out from the line to put him in space. Troubled centre Wes Naiqama hit back for the Dragons in the 18th minute, touching down after centre-turned-pivot Mark Gasnier delivered a classy cut-out pass to Naiqama on the right wing. Former Raiders hooker Simon Woolford would have pleased his new employers by starting the Dragons' second try, spiralling a second man ball to Ben Hornby who then found full-back Josh Morris running behind a decoy runner for a try in the 26th minute and a 10-6 lead. The Rabbitohs waited until the final minute of the half to draw level through Shannon Hegarty after David Peachey drifted across field before his outrageous flick pass put Hegarty in space on the left wing. Williams was the architect of the first try after half-time, handing the Rabbitohs the lead with a well-placed crossfield kick to the right wing. Peachey flew high for the ball and tapped it back into the field of play, where Nigel Vagana swooped on the loose ball and dotted down centimetres in from the corner post. The Rabbitohs dominated the next 10 minutes of play before an intercept try from Hornby put the Dragons ahead 16-14. With Souths on the attack 25 metres out, Hornby latched onto a spilled ball from the Rabbitohs' backline and raced 70 metres to score under the sticks.

 2 min  6-0
20 min  6-6
30 min  6-10
40 min 10-10
61 min 14-10
77 min 14-16

Stuart, Hegarty, Vagana tries
J.Williams 1 from goals

Crowd      23,053
Referee    S.Hayne

Penalities  0-0
Scrums      0-0

Final Line Up
                 
Flbk


Other FG Matches

      

Judiciary News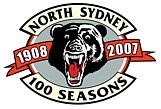 Reserve Grade - NSW Premier League - Trial
v St George-Illawarra, 5:45pm
LOSS 6-30
Not a good effort by the Bears in the final Premier League trial. Going down to the Dragons 30 to 6. The Bears try came in the first half when Eddie Paea put in a nice chip kick into the ingoal for Troy Boston to score.


Boston try
Paea goals

Final Line Up
                             T  G/A  FG
Flbk - Gordon, Isaac         -  -     -
Wing - Boston, Troy          1  -     -
Cntr - Nicholls, Greg        -  -     -
Cntr - Filipine, Ramon       -  -     -
Wing - Talanoa, Fetuli       -  -     -
5/8  - Webb, Clark           -  -     -
Half - Paea, Eddie           -  1     -
Prop - Pettybourne, Eddy     -  -     -
Hook - Dears, Chris          -  -     -
Prop - Ta'akimoeaka, Conrad  -  -     -
SRow - Mano, Arnold          -  -     -
SRow - Bobongie, Jardine     -  -     -
Lock - Rogers, Ben           -  -     -

Int  - Wynyard, Dave         -  -     -
Int  - Verlinden, Ryan       -  -     -
Int  - Baird, Bladen         -  -     -
Int  - Masters, Bart         -  -     -
Int  - Inman, Dane           -  -     -
Int  - Nasio, Valu           -  -     -
Int  - Peters, Dean          -  -     -
Int  - Matafeo, Setu         -  -     -
Int  - Ainuu, Demetrius      -  -     -
Int  - Beare, Anthony        -  -     -

                             1  1/1   -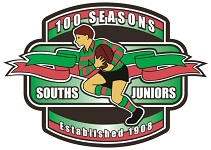 U20 Jersey Flegg - Trial
v St George-Illawarra, 4:00pm


 tries
 goals



NSWRL U18 SG Ball Cup - Round 2
v Newcastle, Erskineville Oval, Sat Mar 3
LOSS 14-24


 tries
 goals

Other U18 Matches

28-22 SMry Canterbury b WSyd Academy
38-10 Seif Canberra   b Balmain
32-22 Ming Wests      b Central Coast
30-18 Hens Illawarra  b Syd Roosters
26-10 Koga St George  b Manly
20-18 Ende Norths     b Cronulla
23-14 Cabr Penrith    b Parramatta


NSWRL U16 Harold Mathews - Round 2
v Newcastle, Erskineville Oval, Sat Mar 3
WIN 24-10


 tries
 goals

Other U16 Matches

22-12 SMry Canterbury b WSyd Academy
54-22 Seif Balmain    b Canberra
42-24 Ming Wests      b Central Coast
24-16 Hens Syd Rstrs  b Illawarra
44-18 Koga St George  b Manly
42-18 Ende Cronulla   b Norths
30-22 Cabr Parramatta b Penrith


Weekend - Mar 10
NSWRL U18 SG Ball Cup - Round 3
v Parramatta, Erskineville Oval, Sat Mar 10
LOSS 22-26


 tries
 goals

Other U18 Matches

46-12 Belm Canterbury b Central Coast
54-12 Koga St George  b Norths
32-6  Ende Penrith    b Cronulla
18-16 Seif Canberra   b WSyd Academy
32-16 Hens Syd Rstrs  b Newcastle
36-14 Camp Wests      b Manly
22-4  Leic Illawarra  b Balmain


NSWRL U16 Harold Mathews - Round 3
v Parramatta, Erskineville Oval, Sat Mar 10
LOSS 6-22


 tries
 goals

Other U16 Matches

50-16 Belm Canterbury b Central Coast
42-4  Koga St George  b Norths
30-18 Ende Penrith    b Cronulla
38-6  Seif WSyd Acad  b Canberra
44-6  Hens Newcastle  b Syd Roosters
24-8  Camp Manly      b Wests
24-6  Leic Balmain    b Illawarra


---