Rabbitiohs HQ Relocation
5th April 2007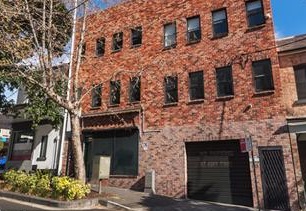 Rabbitohs HQ merchanise shop is moving to 100-104 George Street Redfern which is a two minute walk from the Redfern Post Office. The last day of trading of the merchandise shop at the South Sydney Leagues Club will be this Saturday 7 April
South Sydney Football Club Offices Relocation
16th April 2007
The South Sydney Football Club administration offices will be moving to new premises this Thursday and Friday whilst the current South Sydney Leagues Club building is being redeveloped. The temporary offices will be located at 104 George St in Redfern (corner of Redfern and George St's), with all Football Club operations, including the merchandise store, operating from this location. The office is across the road from the Redfern Post Office.
The Football Club office number will remain the same, 02 8306 9900 or 1300 SOUTHS. The postal address for the Football Club also remains as Locked Bag 1, Redfern, NSW, 2016. The new delivery address will be 104 George St, Redfern, NSW, 2016.
The Football Club offices will be closed on Thursday 19 and Friday 20 April while the Club relocates its offices.
The Rabbitohs retail store, now re-named 'SSFC Official Merchandise Store' is now open at 104 George St in Redfern, selling all of the latest Rabbitohs merchandise. The trading hours for the SSFC Merchandise Store are 10am to 5pm, Monday to Friday, and 11am to 3pm on Saturdays. Get in fast as the new merchandise is selling out! The SSFC Merchandise Store's phone number remains the same, 02 8306 9998, or see the Club's website for more details at www.souths.com.au.
---