NSWRL Competitions Restructure
15th April 2007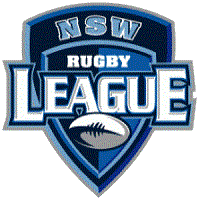 The New South Wales Rugby League will use the emergence of the National Under-20s competition (Toyota Cup) as an opportunity to create an independent open-aged competition focusing on returning top level Rugby League to suburban grounds. In the months that the National Under-20s has been in planning, the NSWRL has canvassed a range of options for its competitions structure, ranging from new opportunities at the Under-16 and Under-18 level, and an open-aged competition that will recapture the spirit of traditional clubs battling it out on a weekly basis. Clubs such as Wests, Balmain, Newtown, Auckland and Norths have indicated their desire to be involved in this standalone competition 'which will replace the VB Premier League' and a majority of NSW National Rugby League clubs have indicated their involvement through a joint venture method or otherwise. The advent of the new open-aged competition, the expansion of the junior representatives and the niche-filling Jim Beam Cup competition will see the NSWRL provide opportunities for every level of footballer.
The best Under-16s Harold Matthews and Under-18s SG Ball teams to compete with their Queensland counterparts for 'National champion' status from 2008 onwards, with the added incentive of potential selection in Australian U16 and U18 sides to play New Zealand each year.
The open-aged competition to provide the best players outside NRL level, playing at local and traditional venues which will often be vacated due to NRL away games.
A semi-professional Jim Beam Cup competition that gives players an opportunity to play at the best of their abilities without the requirement of full-time commitment.

We've been given a chance to streamline our competitions and further improve the pathways we already have for kids wanting to progress through to elite level football," NSWRL General Manager Geoff Carr said. "We had feedback from many clubs that a credible open-aged competition is very important, and with the Toyota Cup, in most cases, providing the only fixture prior to an NRL clash, there is a real opportunity to develop this competition through playing stand-alone fixtures and double-headers. "If games are programmed correctly, we can take advantage of situations where, for instance, Wests Tigers might be playing away, so a Wests versus Balmain clash could be scheduled at Leichhardt Oval, to provide credible suburban football to Sydney rugby league fans."

"The Jim Beam Cup was never intended to breach the gap between an Under-20s and open-aged competition, it is a unique competition with a $150,000 salary cap that is designed to ensure teams are not stacked."

In conclusion, the NSWRL will now allow a period of time for clubs to complete negotiations for joint ventures, before finalising its competition structures.
---