Asotasi, Fa'alogo New Zealand ANZAC Test Selections
16th April 2007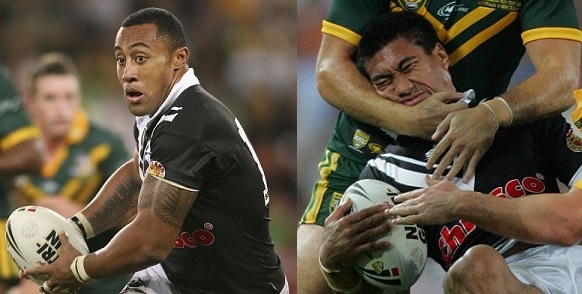 South Sydney's Roy Asotasi and David Fa'alogo have been named in the New Zealand Test team to take on the Australian Kangaroos in the Bundaberg Rum Test this Friday 20 April at Suncorp Stadium. Asotasi was also named captain of the side in a wonderful honour for him and the Club. Asotasi will earn his 16th Test cap this Friday with Fa'alogo earning his sixth call up for his country. On behalf of everyone at the Rabbitohs, we congratulate both Roy and David on their selection for New Zealand and wish them good luck in Friday night's game.
Asotasi named New Zealand Test Captain
South Sydney's Roy Asotasi has become the Club's fifth Test captain and sixth international captain after being named captain of the New Zealand Test side to take on Australia this Friday 20 April at Suncorp Stadium. Asotasi is the first Rabbitohs player since Bob McCarthy in 1973 to be named captain of his country, and he is also the Rabbitohs first New Zealand Captain. "It is a real honour to captain my country and I'm pleased I can do that whilst playing for Souths," Asotasi said. "I love playing for New Zealand and I'll be doing everything I can to represent New Zealand and South Sydney in the best way possible this Friday night."
Other Test captains to have come from South Sydney include Arthur Hennessy (1908), Clive Churchill (1950-55), John Sattler (1969-70) and Bob McCarthy (1973). The Rabbitohs have also had two World Cup Captains in Clive Churchill (1954) and Ron Coote (1970). On behalf of everyone connected to the Rabbitohs we congratulate Roy on this achievement and honour, and wish him the best of luck in this Friday night's Test match
---