John Hutchinson appointed Rabbitohs Player Development Manager
8th May 2007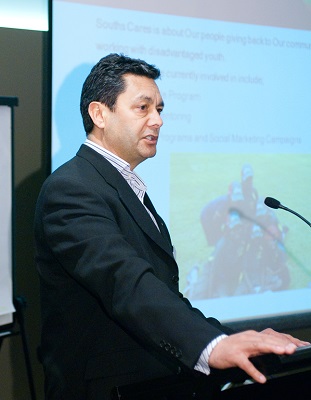 The South Sydney Rabbitohs have recruited John Hutchinson as the Club's Player Development Manager. Mr Hutchinson has worked with the Parramatta Eels for the past seven years in a similar role, and will join the South Sydney Football Club in June of this year.
The Player Development Manager will oversee all aspects of player career development and opportunities, education and welfare, and will work with the management team to ensure that the Club?s players are guided properly in these areas. One stipulation of the 2008 National Under 20s Competition is that every National Under 20s team will have a designated welfare officer who will accompany the team on all away trips and who will assist the players in planning off field career and education options. Mr Hutchinson will fill this role for the Rabbitohs.
Rabbitohs CEO Shane Richardson says the recruitment of John Hutchinson is a triumph for the Club. "John is recognised as the leader in player development and welfare in the NRL and his decision to join us is a huge boost for the club," Mr Richardson said. "John's primary function will be to develop and enhance our player welfare policy. He will take over our successful mentoring program as well. It's exciting to bring someone of the calibre of John into our organisation and we look forward to bringing him on board in June. This is another example of the quality of person we are bringing into the Club to help make us a successful outfit again, both on and off the field."
Mr Hutchinson said he is looking forward to joining the Club in June. "I'm really excited about the prospects at Souths. I've had a terrific time at Parramatta and I've learned a lot over the past seven years at a Club that is a leader in the League," Mr Hutchinson said. "Souths are on the up and this was an opportunity that was too good to refuse. I'm looking forward to working with Shane Richardson and Jason Taylor, the coaching staff and the playing roster, and I'm keen to get the players more involved in the community. Obviously Peter Holmes à Court and Russell Crowe have caught everyone's attention, not only in Rugby League circles but in the broader community and it's exciting to have the opportunity to work in that environment and be a part of the Club?s ethos for developing a winning Football Club whilst also developing strong ties to its local community."
---