South Sydney Football Club continues to build corporate partnership base
18th May 2007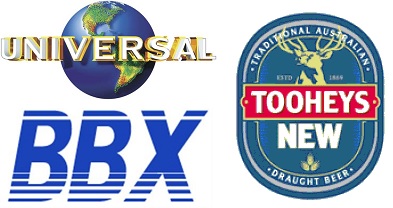 The South Sydney Rabbitohs have announced three senior corporate partnerships this week, with international film company Universal Pictures International, Australian brewer Tooheys and international barter exchange company BBX all joining the Rabbitohs corporate family. The Rabbitohs have now exceeded their annual sponsorship budget, with five-and-a-half months remaining in the Football Club's financial year. The Rabbitohs sponsorship budget increased by 35% compared to the 2006 budget.
Universal Pictures International will have the opportunity to display full-length movie trailers on the big screen at Rabbitohs home games, display movie advertisements on LED signage, and will provide special screenings of movies for players, staff and Members throughout the year. "As an entertainment company we are always looking for new ways to connect with audiences," National Marketing Director for Universal Pictures International Suzanne Stretton- Brown said. "This sponsorship represents a wonderful opportunity to engage sports fans with our films in an exciting arena. "We are very proud of our association with the South Sydney Rabbitohs."
Tooheys have re-confirmed their support of the Rabbitohs, having been a sponsor of the Club for over 20 years. Brand 'Tooheys New' will appear prominently at the ground at all Rabbitohs home games throughout 2007. Trade Relations Director for Tooheys Doug May believes the enduring spirit of Tooheys is much the same as the enduring spirit of Souths and sees a natural fit between the two icons evolving and staying true to their roots. "Tooheys has been a long term sponsor of the South Sydney Rabbitohs and with the excitement of new owners and a re-energised team, we're delighted to not only remain on board but extend our level of commitment into what will no doubt be a new era for the Rabbitohs and their loyal supporters," said Mr May. "Tooheys continues to support the great sport of Rugby League at all levels, from grass roots up, and we see our partnership with Souths as an important component of our overall commitment to the game, its players and the people who come out to support their teams and the players week in, week out."
BBX have also rejoined the Rabbitohs sponsorship family this season, to be known as the official barter exchange of the Rabbitohs. Managing Director of BBX Michael Touma says the venture is an excellent opportunity to form new business relationships and help support the Rabbitohs quest to become a successful Football Club. "This partnership allows a business relationship to be formed that will enable BBX to network closely with other businesses who are involved with the team," Mr Touma said. "The arrangement will also assist us in generating new members and promoting our exciting new services such as BBX Money to the Rabbitohs membership base."
Rabbitohs Corporate Partnership Manager Jeremy Scott said: "Having committed partners that support the Club such as Universal Pictures International, Tooheys and BBX is vital to the Club's operations." "We are delighted to have these three widely recognised organisations on board with us alongside the likes of Firepower, High Concept, Virgin Blue and Members Equity Bank. "To have already reached our sponsorship targets is a testament to the new outlook businesses have of this Club, its management and its brand of football." For more information please contact Jeremy Monahan (Rabbitohs).
---