Rabbitohs Breach 2006 Salary Cap
31st May 2007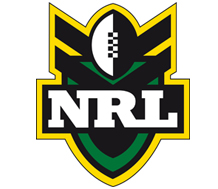 Seven NRL clubs have been fined over $400,000 in total for salary cap breaches incurred last season. The Canberra Raiders received the biggest penalty of $173,203. Brisbane ($30,000), St George Illawarra ($74,975), Newcastle ($19,260), South Sydney ($54,145), Melbourne ($63,266) and the Wests Tigers ($50,000) were also fined.
The Rabbitohs released a statement indicating they would appeal the NRL's decision. The club said it "strongly disagreed" with the decision and would "be pursuing all relevant appeal processes."
NRL chief executive David Gallop said although the clubs had not deliberately tried to break the salary cap rules, the league's final audit uncovered a number of offences. "The clear message is that we need to continue to remind clubs that the salary cap is a very important foundation of our competition," he said. "It's a reason why fans of all teams are enjoying our competition and sometimes it's going to be necessary to impose penalties."
---