Rabbitohs 1 Year of Privatisation
8th June 2007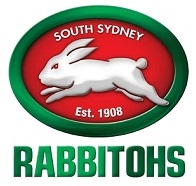 The South Sydney Rabbitohs are marking the first anniversary of the partnership formed between Peter Holmes à Court, Russell Crowe and the Members of the South Sydney District Rugby League Football Club on 7 June, 2006. While our primary focus will always be on-field success, every smart fan knows a high performing team must be backed by a well run administration. No stone has remained unturned over the past 12 months, and we will continue to improve the Club's service for Members, fans and our corporate partners," Rabbitohs Executive Chairman Peter Holmes à Court said. The Football department was, and continues to be, the primary focus. The last year has seen star signings, world class coaching recruitment and facility upgrades. On the business front, corporate partnership revenue has grown by 79% including the highest jersey sponsorship in the NRL, our Membership levels are up 29% and our home crowd averages are up 38%. In the broad TV market, we've had the same number of people watch our games on television to this point as for the entirety of 2006. We have completely revamped our official website, and we've introduced www.ssfc.tv which provides a service on a level that no other NRL fan can get from their Club. Our Souths Cares community initiative is already a leader in the game, involved with five programmes in disadvantaged communities and eight charity sponsorships. We've provided memorabilia, player appearances and assistance to a further 15 community organisations and game day experiences for over 5000 people from 54 community, charity and school groups. We've invested to the value of approximately $260,000 in our community through Souths Cares in the past six months.
CEO's Core Areas for Continued Improvement
"The Club has had dynamic growth over the past 12 months. The management of that growth and change is crucial to the further development of the Club," CEO Shane Richardson said. "We still need the focus on providing better service and communications to our Members and sponsors. We need to improve our customer service to a standard that makes us the benchmark in Australian sport and we need to continue to recruit strongly both at NRL level and at junior level to improve the depth and performance of the Club. It's a great start but a long way from a finished product.
The following comparisons illustrate the improvements both in football and the business overall:
Football
Wins:
June 06 - 0

June 07 - 4

Points for:

June 06 - 206

June 07 - 175

Points against:

June 06 - 400

June 07 - 184

Ladder position:

June 06 - 15th of 15

June 07 - 10th of 16

Training facilities:

June 06 - Worst training facilities in the League

June 07 - $600,000 spent on renovations to Erskineville Oval. City of Sydney committed to spending $20 million on Redfern Oval.

Feeder Club Performance:

June 06 - PL - Juniors 9th, No QLD Cup team

June 07 - PL - Bears 8th, QLD Cup - Tigers 3rd

Administration

Staff numbers (full time):

June 06 - 19

June 07 - 44 (up 132%)

Staff resources:

June 06 - Office facilities and IT systems required upgrading

June 07 - Turned over all IT systems, new office furniture, new offices being built in Leagues Club and offices have moved. Football Club purchased Leagues Club premises.

Organisational structure:

June 06 - 3 department heads reporting to CEO

June 07 - 5 department heads reporting to CEO within defined departmental reporting lines

Coaching staff transformation:

June 06 - Head Coach, two assistant coaches, Strength and Conditioning Coach, Rehabilitation Coach, Football Manager, Recruitment Manager, part time support staff

June 07 - Head Coach, Assistant Coach, Director of Athletic Performance, two Strength and Conditioning Coaches, Physiotherapist, Football Manager, Recruitment Manager, Football Statistics and Video Analyst, Refreshment Steward, expanded part time support staff

Events

Event numbers:

Event numbers have doubled since June 06, as have the numbers of people attending Rabbitohs events

New events:

Twenty20 Cricket Day

Blue Woolloomooloo Launch,

Corporate Partnership Cruise Financial position

Revenue and expenditure:

Revenues up 25%, expenditure increased to rival spending of other leading clubs to bring us onto a level playing field, eg. football operations, infrastructure, administration

Sponsorship

Numbers of sponsors:

June 06 - 110

June 07 - 170 (up 55%)

Average numbers of hospitality guests per game:

June 06 - 400

June 07 - 650 (up 62%)

Sponsorship levels:

June 06 - Strong support from corporate partners. Many sponsorships based on Club support rather than business and marketing synergies.

June 07 - Top jersey in the game in terms of revenue, increased hospitality by 75%, increased signage by 100%, sponsorships increased by 50%. Increase in the number of companies looking for business opportunities and an opportunity to be linked to the renewed Rabbitohs brand.

New initiatives/approach:

June 06 - Same model as previous years

June 07 - Really understanding the potential sponsors objectives then formulating a package that suits their needs. Reduced the on field sponsors to four to maximise exposure for the major partners. Consolidating inventory properties. Identifying new opportunities.

Membership

Membership numbers:

June 06 - 7,528

June 07 - 9,719 (up 29%)

Merchandise

Revenue:

June 06 to June 07 - up 91%

Ticket Sales/Game Attendance

Average Gate Revenue:

June 06 to June 07 - up 91%

Home crowd averages:

June 06 - 13,752 (6 games)

June 07 - 18,985 (5 games, up 38% - includes Telstra Stadium NRL match record in Rd 4 - 34,315)

Away crowd averages:

June 06 - 12,565 (6 games)

June 07 - 19,256 (6 games, up 53%)

Media

Website stats:

June 06 - 57,850 unique visitors

May 07 - 131,000 unique visitors (up 126%)

TV audiences:

June 06 - 3,409,000 viewers (12 games)

June 07 - 4,891,000 viewers (10 games, average up 72%)

Televised games:

June 06 - Ch 9 - 1, Fox live - 7, Fox delayed - 4

June 07 - Ch 9 - 3, Fox live - 8. Includes Rabbitohs first Friday night games since 2002

Communications

Communications Strategies:

June 06 - Relying on traditional promotional tools and communication methods

June 07 - New approaches including Fan Guide, SMS Blast, Radio ads, TV ads, Newspaper ads. Introduction of www.ssfc.tv.

Leagues Club

Position:

June 06 - Losing approx $75K per month. Housed licensed club and Football Club offices. Using less than 50% of available space on premises.

June 07 - Building DA submitted last week. Expect response in 6 to 8 weeks. Further DA's on use over next couple of weeks. Expected completion - April 2008. Will house licensed club, expanded football club operations including football department relocating from Erskineville to Redfern, 3 levels of commercially tenanted space. Restructured to allow SSFC to make a financial return from the asset.

Redfern Oval

Position:

June 06 - Rarely used, dilapidated ground

June 07 - Hansen Yuncken appointed construction company. Commence work Monday 4 June. Expected completion - May / June 2008.

Souths Cares

Position:

June 06 - No funds for community programmes.