Rabbitohs - Leeds Form Partnership
2nd July 2007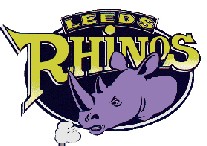 Two of the most famous names in world Rugby League, the South Sydney Rabbitohs and the Leeds Rhinos, have today announced a ground breaking partnership that will see the Clubs play each other in the United States of America in 2008 and opens up the possibility of a player exchange between the two organisations. The South Sydney Rabbitohs, part owned by Russell Crowe and Peter Holmes à Court, are the National Rugby League's most successful Club having won 20 premierships, and are one of the oldest Clubs in Australia having been one of the foundation Clubs of the game in 1908. The Rabbitohs will be celebrating their centenary in 2008 whilst Leeds are the best supported Rugby Club in either Rugby League or Rugby Union in the United Kingdom. Both Clubs are enjoying good seasons on the field with the Rabbitohs having secured their seventh win for the season and are challenging for a spot in the top eight. The Rhinos are sitting in equal first position on the ladder having won 13 of 18 matches so far this season. It is hoped that the partnership between the two Clubs will improve the standards of the organisations both on and off the field by sharing concepts and best practice so that both Clubs can be leaders in their respective competitions. Rabbitohs CEO Shane Richardson, who is currently in England to finalise the details of the agreement, said: "Our owners Russell Crowe and Peter Holmes à Court have always looked to take the South Sydney brand across the world and this is another step along the way. "We are excited about forming a partnership with Leeds Rhinos, who are a leader on and off the field in the UK and we look forward to working with them to create the two best Rugby League Clubs in the world." Rabbitohs Executive Chairman Peter Holmes à Court said: "The Rabbitohs are committed to developing World's best practice in every part of our Club - from player preparation to marketing to Member services. "This partnership is a key element of our progress as a Club. It gives us access to the enormous experience inside the Leeds multi-sport group. We also believe our 99 years in one of the World's toughest sports markets has taught us a few things we look forward to sharing with our friends in Leeds." Commenting on the partnership Leeds Chief Executive Gary Hetherington said: "This is a first in Rugby League and an exciting and innovative development for both Clubs. "Leeds and South Sydney are two of the most recognised brands in world Rugby League and we each have a proud history with some of the greatest players to ever play the game having graced both Clubs. "This is a new way for us to take our Clubs forward in the global market. Between us we have the most passionate supporter base in the world both in our own countries but also in overseas markets and this is a natural progression for us."
The details of the partnership include:
Inaugural joint training camp starting next year in the USA
Areas such as sports medicine, strength and fitness programs and also the pure interaction between players and coaching staff to share best practices so that both Clubs are able to be at the cutting edge of new and innovative ideas.

Pre-season match

As a culmination of the training camp, a match between the two Clubs will be played as a pre-season trial game. The Clubs are seeking TV rights for this match.

Player exchange

To investigate the possibility of players, particularly junior playing staff, being able to have loan spells in the UK or Australia. This will include a joint understanding that neither Club will approach players from their partner.

Improve each Clubs global brand exposure

Seek ways and means of jointly helping each other expand our brands in England, Australia, the USA and the Far East. Both Leeds and South Sydney have an aggressive approach to marketing of Rugby League on both sides of the world and want to join forces to actively promote their brands and Rugby League in general.

Staff exchanges

Up to four staff exchanges have been proposed per year. The first of these starts on Monday with Rabbitohs Chief Operating Officer Brandon Punter being embedded with Leeds for a month. Graham Davey, Leeds' Player Performance Manager will travel to Australia in July. They will be involved in studying best practices, swapping ideas and staff development. The program is designed so that both Clubs can recruit and maintain the best staff for both organisations. The two Clubs are trying to expand the knowledge of staff so that they can grow and remain within each others organisation.

Corporate opportunities

Both Clubs are looking to get involved with corporate sponsors who are looking to leverage their brands in Australia and England. Both organisations are discovering more and more opportunities with companies who are established in both countries.

Merchandise

Both Clubs have the most pro-active merchandise programs in Rugby League and both organisations have the same clothing and merchandise sponsor in International Sports Clothing (ISC). The Clubs are now able to work together to create more new and innovative ideas for the expansion of their respected ranges. This is the first time this has happened on such a large scale in the world of Rugby League.
---