2007 NRL Premiership - Round 23
South Sydney v Manly-Warringah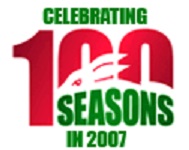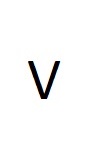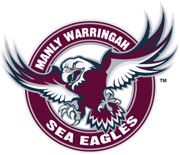 Stadium Australia
Mon Aug 20, 7:00pm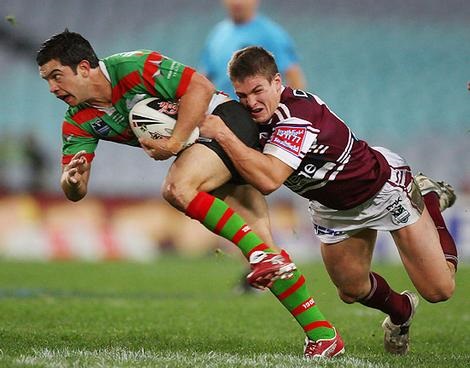 WIN 24-18
South Sydney moved a step closer to their first finals appearance since 1989 tonight with a gutsy come-from-behind 24-18 win over Manly at Telstra Stadium. The Rabbitohs conjured up a valiant fight back after being down 18-6 to defeat one of the NRL premiership favourites - a win coach Jason Taylor claimed was due to persistence. The Rabbitohs now sit in outright eighth on the NRL competition ladder with two rounds to play before the finals. "The boys really perservered with something that we came here to do," he said. "It could have gotten away from us but it didn't and I am very proud of them. We just hung in there and kept going for the whole 80 minutes and got the win in the end. We just kept at it and eventually it was very very satisfying. If we play well we know we are a chance of beating any team." The Rabbitohs were down 6-0 early and 18-6 at halftime before two tries in four minutes dragged them back into the contest in arguably their greatest win this year. Things looked ominous for the home side when Brett Stewart slipped over for a try after just four minutes in his trade mark manner on an angle near the line. And when Jamie Lyon kicked the conversion, Manly led 6-0. But the Rabbitohs hit back shortly after when Yileen Gordon latched onto a Jeremy Smith cross-kick and Joe Williams evened things up at 6-all with his successful conversion attempt. Stewart then laid on a converted try for Chris Hicks on his own angled run near the line and the visitors led 12-6 after 19 minutes. When veteran Steve Menzies scored again for Manly from the next set of six the second placed Sea Eagles led 18-6 and looked to have more points in them. But then the game settled into a somewhat slow rhythm for the next half hour with neither team totally dominating the contest. That was until Issac Luke darted over from dummy half in the 50th minute and was awarded a benefit of the doubt try by video referee Graeme West. Williams landed his second conversion from as many attempts and lined up another successful conversion just two minutes later after he put John Sutton in a half hole for the big second-rower to reach out and score. With the scores locked at 18-all the final 24 minutes will be remembered as among the most important of the Rabbitohs season. South Sydney dominated their more fancied opposition in the final stanza of the game and when Fetuli Talanoa chased down a Ben Rogers kick to score and put the Rabbitohs ahead for the first time in the match 22-18 the crowd of 12,087 went into red and green raptures. Williams converted for the full-time score of 24-18. "We were disappointed at half-time," Taylor said. "We were a bit rattled because we could have got across the tryline. But we knew if we just stuck to what we were trying to do it would happen for us and it did. It was a great win." At the post-match press conference Manly coach Des Hasler paid tribute to the Rabbitohs' toughness. "Souths played very well, their fans should be happy," he said. "It was a very good win for them, they just kept coming."

 4 min  0-6
 7 min  6-6
17 min  6-12
20 min  6-18
50 min 12-18
54 min 18-18
72 min 24-18

Y.Gordon, Luke, Sutton, Talanoa tries
Williams 4 from 4 goals

Crowd 12,087
Referee S.Hmpstead

Penalities  6-3
Scrums      7-6

           Min Tac Pe MT LB HU DR   m Er OL  K
Merritt     80   4  -  1  - 17  4 133  1  -  -
Talanoa     80   1  -  1  - 10  7  63  -  -  -
Vagana      80  21  -  4  -  6  2  40  2  -  -
Gordon      80  13  1  1  - 12  3  85  2  -  -
Mellor      80   3  -  -  - 13  5  98  -  2  -
Williams    80  12  -  3  -  6  -  49  1  1 10
Smith       80  18  -  -  -  2  -  11  -  -  6
Cusack(c)   69  31  -  1  - 21  - 180  -  -  -
Rigon       38  17  -  2  -  6  5  49  -  -  -
Lowe        22  15  -  -  -  6  -  48  1  1  -
Asotasi(c)  61  24  -  3  - 16  - 136  -  -  -
Sutton      68  22  -  3  1 14  - 102  1  -  1
Rogers      40  14  2  3  -  2  -  13  -  -  4

Luke        42   9  -  -  1  8  6  70  -  -  2
Widders     52  17  -  2  - 10  -  82  2  1  -
Stuart      48  15  -  -  - 20  - 169  -  -  -
Greenfield  40  17  -  2  - 17  - 145  -  3  -

TOTAL          253  3 26  2           10  8 23

Completion Rate - 33/42

Other FG Matches

14-10 Olym Melbourne  b Parramatta
25-24 Lang Bulldogs   b Brisbane
29-28 Ende Wests-Tig  b Cronulla
24-14 Town Nth Qld    b St Geo-Ill
26-24 Canb Canberra   b Warriors
22-18 Carr Gold Coast b Sydney
46-12 Newc Penrith    b Newcastle

            W D  L B Diff PT 
MELBOURNE  19 0  3 1 +274 40
MANLY      17 0  5 1 +238 34  
NTH QLD    13 0  9 1  -93 28
BULLDOGS   12 0 10 1  +85 26
PARRAMATTA 12 0 10 1  +54 26  
WARRIORS   11 1 10 1 +134 25 
WESTS-TIG  11 0 11 1   +7 24 
SOUTHS     11 0 11 1   -2 24
Brisbane   10 0 12 1  +70 22
Gold Coast 10 0 12 1  -90 22
Sydney      9 1 12 1 -173 21
Canberra    9 0 13 1 -109 20
Cronulla    8 0 14 1  +34 18
St Geo-Ill  8 0 14 1  -82 18
Newcastle   8 0 14 1 -276 18  
Penrith     7 0 15 1  -70 16


Judiciary News
Rabbitohs back-rower Dean Widders has today been hit with a contrary conduct charge, over an alleged "grapple tackle", by the NRL judiciary following last night's dramatic 24-18 win over Manly. Widders has been charged with grade two contrary conduct – unnecessary head/neck/contact/pressure following a tackle in the 41st minute of the round 23 victory. The base penalty for the charge is 225 points (100 points = a one match suspension). There is a 20 per cent loading because Widders has been charged with a non-similar offence in the last two seasons. With an early guilty plea plea that falls to 202 points. If Widders fights the charge and is found guilty he will receive 270 points. The former Eel has 93 carry over points to be added to any charge.
Rabbitohs back-rower Dean Widders will fight his grapple tackle charge at the NRL judiciary tomorrow night. Souths chief executive Shane Richardson said the club planned to "vigorously" defend the charge laid against Widders. "We are dumbfounded that Dean has actually been charged," he said. "And we look forward to challenging the charge at the NRL judiciary tomorrow night. We have received advice from our barrister and we plan to vigorously defend the grapple tackle charge made against Dean Widders. And we plan to have Dean on deck to meet the Tigers on Sunday afternoon in what is another big game for the club." Dean will be defended by prominent barrister Geoff Bellew. Bellew recently successfully defended Titans prop Ian Donnelly on a grapple tackle charge.
Rabbitohs backrower Dean Widders is free to play in Sunday's blockbuster against the Wests Tigers after being found not guilty of contrary conduct at the NRL judiciary tonight. After a hearing that lasted over an hour at NRL headquarters at Moore Park the three-man panel of Don McKinnon, Bob Lindner and Royce Ayliffe took 30 minutes to consider the case before they delivered the not guilty verdict. Widders said he was delighted with the result. "I'm glad it's all over, it's good news and I'm very relieved," he said. "I got a fair hearing and and I'm really looking forward to playing the Wests Tigers at Leichhardt Oval on Sunday in what is sure to be a great game." Rabbitohs chief executive Shane Richardson praised the work of Widders's barrister Geoff Bellew. "Geoff did a great job in Dean's defence and I want to thank him for that," Richardson said.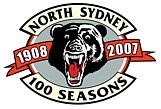 Reserve Grade - NSW Premier League - Round 23
v Manly-Warringah, North Sydney Oval, Sat Aug 18 3:00pm
WIN 24-22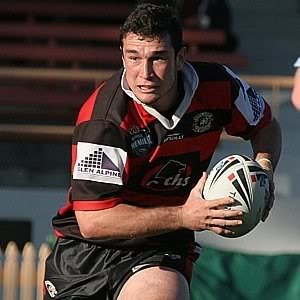 Late Changes Jamian Lowe was out. Ta'akimoeaka started at prop. The North Sydney Bears are assured of finishing in the NSWRL Premier League top-8 with a victory at North Sydney Oval on Saturday. There was no better way for the North Sydney club to celebrate their centenary than with a hard fought 24-22 win over arch rivals the Manly Sea Eagles. On a day when the NSW Fire Brigades Crows Nest Fire Station and the North Sydney Club celebrated their Centenaries with an exchange of gifts, it has been 3 years since Jersey Flegg Coach Josh White took the last North Sydney side in to a finals series in 2004. However the close win has meant the celebrations have been put on hold as the Bears look to improve their position on the table. In a surprisingly quiet dressing room after the match coach Wayne Lambkin knew improvement was needed if the Club is to finish with a premiership. "It's inevitable that you hit a flat spot after having played so well over the past weeks" claimed Wayne. "There's a lot of pressure at this part of the season to perform." Manly were on top during the first quarter of the match. North Sydney errors and ill discipline leading to Manly continuously being camped in the Bears half. With the weight of possession, Nick Bradley-Qalilawa was able to score a try. Manly were soon out to an 8-nil lead after Sam Key kicked a penalty goal. North Sydney were able to score their first try in the 30th minute. Eddie Pettybourne had made a good run down the left side of the field and from there the Bears spread the ball to the right where Troy Boston was able to score in the corner. Soon afterwards Beau Champion made a half-break before getting a quick play the ball to Daniel Irvine who scooted out of dummy half and put a kick in to the in-goal with Shannon Hegarty, Jardine Bobongie and Troy Boston all in the race to get the ball down - Troy the winner. Norths were able to take the score to 10-8 in the 50th minute after Eddie Paea kicked a penalty goal. But they didn't hold the lead for long, with Manly running through a hole in the Bears defense a few minutes later. Norths were able to take the lead again after Eddie Pettybourne threw a great ball to Germaine Paulson who was able to accelerate through the Manly defense to score. Eddie Paea's conversion took the score to 16-14 to Norths. The Bears did not hold the lead for long, after Manly halfback James Mortimer scored from his own bomb. A Manly penalty goal a few minutes later took their lead to 22-16. With ten minutes remaining the Bears were able to get within 2 points after Beau Champion threw a cutout pass to Troy Boston who was able to score in the corner. After some strong runs by Ryan Verlinden had the Bears in good field position Daniel Irvine ran from dummy half on the last tackle and passed to Jardine Bobongie who passed to Shannon Hegarty who was in space and he had enough pace to score in the right corner, giving North Sydney the win. Young Troy Boston was the standout in the backline. Not only scoring 3 tries but also turning out a great game in defense. Showing maturity Troy resisted going for the flashy hit and had the piece of mind to go low on the sizeable Manly forwards. Dan Irvine was a major contributor to the North Sydney attack and one of the hardest workers on the paddock. Jardine Bobongie and Ryan Verlinden showed some spark in the forwards. Scott Geddes and Eddie Pettybourne are on report for a lifting tackle.

        0-4
        0-8
30 min  4-8
        8-8
50 min 10-8
       10-14
       16-14
       16-20
       16-22
       20-22
       24-22

Boston 3, Paulson, Hegarty tries
Paea 2 from 5 goals

Final Line Up
                             T  G/A  FG
Flbk - Peachey, David        -  -     -
Wing - Simmonds, Reece       -  -     -
Cntr - Paulson, Germaine     1  -     -
Cntr - Hegarty, Shannon      1  -     -
Wing - Boston, Troy          3  -     -
5/8  - Champion, Beau        -  -     -
Half - Paea, Eddie           -  2/5   -
Prop - Geddes, Scott         -  -     -
Hook - Irvine, Daniel        -  -     -
Prop - Ta'akimoeaka, Conrad  -  -     -
SRow - McPherson, Shannon    -  -     -
SRow - Pettybourne, Eddy     -  -     -
Lock - Lowe, Ben             -  -     -

Int  - Bobongie, Jardine     -  -     -
Int  - Verlinden, Ryan       -  -     -
Int  - Nasio, Valu           -  -     -

                             5  2/5   -

Other Reserve Grade Matches

30-6  Hens Newtown   b St Geo-Ill
36-6  Ende Balm-Ryde b Cronulla
36-10 Bruc Canberra  b Auckland
24-14 NISC Penrith   b Newcastle

            W D  L B Diff PT 
BULLDOGS   14 0  6 3  +25 34
BALM-RYDE  12 1  7 3  +67 31
NEWCASTLE  12 1  7 3  +19 31
PENRITH    12 0  8 3 +145 30
NORTHS     11 0  9 3  +53 28
PARRAMATTA 10 1  9 3  +92 27
CANBERRA   10 0 10 3  +86 26
ST GEO-ILL 10 2  9 2  +30 26
Cronulla    8 0 12 3  -59 22
Auckland    9 0 12 2  -86 22
Manly       8 1 12 2  -50 21
Newtown     7 2 12 2  +12 20
Wests       5 0 15 3 -338 16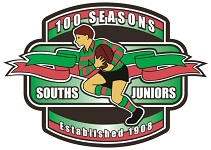 NSWRL Jersey Flegg - Under 20's - Round 22
v Sydney Roosters, Erskensville Oval, Tue Aug 21 5:00pm
WIN 21-20
This match was postponed till Tuesday after the recent wet period.
Souths Juniors Jersey Flegg side defeated their Roosters counterparts 21-20 in a thrilling encounter at Erskineville Oval last night. The Roosters led 12-0 early and 12-10 at half-time before a strong second half performance secured Souths Juniors' eighth win of the year. In the end a field goal from Souths hooker David McKay was the difference between the two sides. The win keeps Souths Juniors' semi-final hopes well and truly alive. Defence wasn't the order of the day for Souths early on but a try to five-eighth Jason Clarke midway through the first half finally sparked the home side into action at a cold and windy Erskineville Oval. With halfback Trent Trotter calling the shots and back rower Fonua Fale punching holes in the Roosters defence every time he hit up the ball Souths fought their way back into the contest. The second stanza was a tight affair with neither side dominating the other. With the scores locked at 20-all and the clock winding down McKay slotted his field goal in the dying minutes to get Souths Juniors home.

0-16
10-16
10-20
20-20
21-20

Moli, Clark, McKay, Matapuku tries
Nathan 2 goals
McKay fieldgoal

Other U20 Matches

26-12 Cabr Canterbury    b Parramatta
46-16 NSO  Balmain       b Norths
38-18 Ende Wests         b Cronulla
22-12 Ming Central Coast b Manly
24-22 NISC Penrith       b Newcastle

            W D  L B Diff PT 
PENRITH    18 1  2 2 +287 41
CANTERBURY 13 2  5 3 +144 34
CANBERRA   13 2  5 3 +104 34
BALMAIN    13 2  5 3  +99 34
PARRAMATTA 14 1  6 2 +202 33
NEWCASTLE  10 0 10 3  +88 26
WESTS       9 0 11 3  +21 24
MANLY       9 2 10 2   +6 24
Souths      8 1 11 3  -97 23
Cronulla    6 1 13 3  -39 19
Sydney      6 0 15 2 -209 16
Norths      4 0 16 3 -324 14
C.Coast     3 0 17 3 -356 12


---