2007 End of Season International selections
Asotasi, Kidwell, Luke, Smith Kiwi Train-On Squad Selections
14th September 2007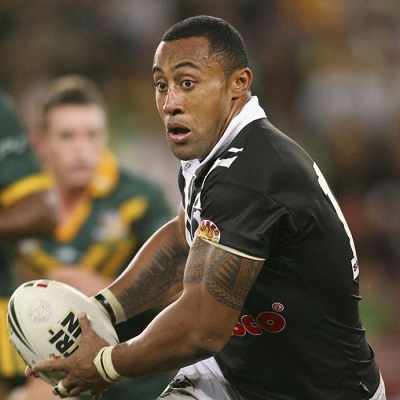 Four Rabbitohs players have been named in the New Zealand train-on squad announced last night. South Sydney co-captains Roy Asotasi and David Kidwell, Issac Luke and Jeremy Smith were all named in the squad in a deserved reward for a successful season. Asotasi captained the Kiwis in the Anzac Test earlier this year while Kidwell has also previously captained the Shaky Isles in a rugby league Test. Luke was one of the finds of the NRL season and his form certainly didn't go unnoticed by the New Zealand selectors, while Jeremy Smith's consistently strong performances in the pivot role earned him a call up to the squad.
Asotasi, Smith Wellington Test Selections
14th September 2007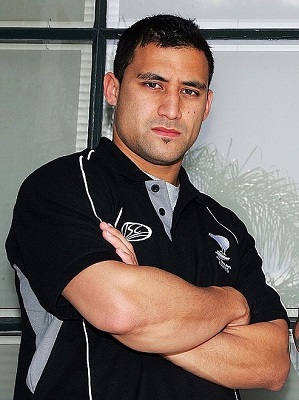 For the Test against Australia in Wellington Roy Asotasi was once again named captain with Jeremy Smith making his debut.
Asotasi, Kidwell, Smith All Gold Centenary Tour Selections
14th September 2007
Asotasi, Smith and Kidwell were then named to join the NZ Centenary tour of England with Asotasi as tour captain. Kidwell however was not able to participate in any tour matches other than the All Golds game as his mother fell terminally ill and he had to rush home. Eddie Paea was a suprise late inclusion in the touring party after a strong performance in the Junior Kiwi's match.
Paea and Pettybourne
14th September
Eddie Paea and Eddy Pettybourne have been selected for the Junior Kiwi's.
Vagana, Kidwell All Golds
19th October 2007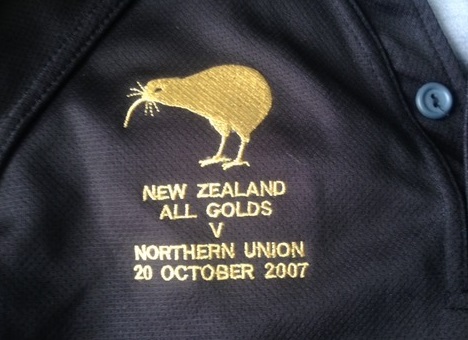 Rabbitohs internationals Nigel Vagana and David Kidwell will take the field of play for the All Golds against the Northern Union. Vagana will play in the centres with Kidwell named in the second-row for the All Golds. Australian Test star Steve Price will play for the All Golds, just as Dally Messenger did back in 1907.
Paea Joins Kiwi All Golds Tour
1st November 2007
South Sydney's Eddie Paea has been selected in the New Zealand Kiwis squad for the remainder of the Test series against Great Britain in the UK. Paea will fly to England to join the squad and fellow Rabbitoh, New Zealand Captain Roy Asotasi. Paea excelled for the Junior Kiwis in their victory over the Junior Kangaroos in New Zealand less than a month ago and has earned selection in the New Zealand squad. His selection in the Kiwis squad caps off a great year for the Mascot Jets junior, having broken into the NRL ranks with the Rabbitohs and representing NSW under 19s and the Junior Kiwis, winning both games for his respective side. On behalf of everyone connected to the South Sydney Football Club we congratulate Eddie on his selection and wish him the best of luck for the remainder of the tour.
Talanoa, Manufoukoa Tongan RLWC Qualifier Squad Selections
15th September 2007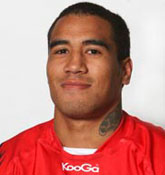 Rabbitohs Fetuli Talanoa and Manese Manufoukoa were selected for Tonga in their RL World Cup campaign. They scored a good win over the Junior Kanagaroos and then went on to qualify for thier World Cup by winning their pool.
Widders called into PMXIII
19th September 2007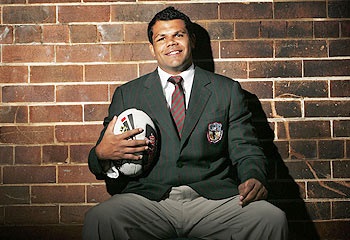 Rabbitohs utility Dean Widders has been called into the Prime Minister's XIII squad to play Papua New Guinea in Port Moresby this Sunday. In a deserved reward for a strong season Widders was called into the squad alongside Gold Coast centre Brett Delaney. Brisbane Broncos duo Tonie Carroll and Steve Michaels were ruled out yesterday due to respective elbow and respiratory problems.
Vagana Samoan Test Captain
15th November 2007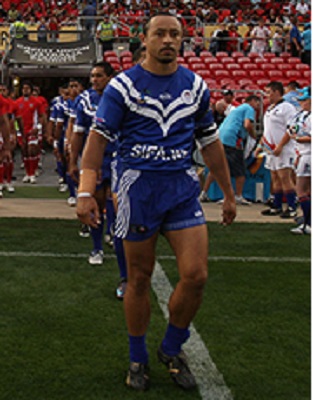 Samoa, captained by Rabbitohs star Nigel Vagana, are the tenth and final team to qualify for the Rugby League World Cup next year. Samoa qualified with a 38-16 win over Lebanon in Featherstone, UK, this morning. Vagana was one of Samoa's best in the big win alongside Penrith's Frank Puletua and man of the match Joseph Paulo. Samoa are expected to be strong contenders for next year's Centenary World Cup to be held in Australia. Samoa was relegated to the repechage on aggregate after losing out to Tonga and Fiji for automatic qualification despite drawing with both teams.
---