Rabbitohs Dissolve Brisbane Easts Tigers Partnership
15th November 2007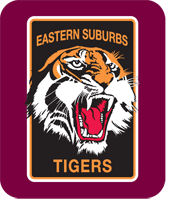 The South Sydney Football Club has announced the dissolution of the Club?s partnership with the Brisbane Easts Tigers due to the inevitability of the Rabbitohs being unable to supply players to the Tigers on a regular basis. The Rabbitohs have forged a very strong relationship with NSWRL Club the North Sydney Bears in the Premier League competition with Rabbitohs players not selected in the NRL squad each week moving to the Bears for that weekend's fixture. This commitment to the Bears has made it difficult for the Rabbitohs to assist Easts in this area.
Rabbitohs' Director of Football Operations Shane Richardson said the Rabbitohs have not severed all ties with the Queensland Cup team. "Easts are an outstanding Club and it is disappointing that we are unable to continue the partnership in its current form," Mr Richardson said. "We still have an excellent relationship with the Club and its administration and to that end we have several scholarship-holding players still based in Easts' development system. This season we have also contracted a number of players who have played with Easts including exciting young half Luke Capewell and tryscoring winger John Tamanika. We wish Easts all the best in the future."
Mr Richardson said the relationship the Rabbitohs have developed with North Sydney looks brighter than ever. "We feel that our ties with North Sydney are crucial to creating depth in our squad and meetings with Norths' Chief Executive Greg Florimo have further strengthened those ties. As partners we went all the way to the Premier League Grand Final in 2007 and we think with further development we can go one step further." North Sydney's Chief Executive Officer Greg Florimo said: "The partnership we have formed with the Rabbitohs is very strong, and the depth in the playing ranks that we have from players that are contracted to Souths is even stronger than last year. Couple this with our own recruitment drive and you will see, once again, the North Sydney Bears challenging for the Premier League title in our Centenary year."
---