Souths Juniors representative McCraw steps down from SSFC Board
7th December 2007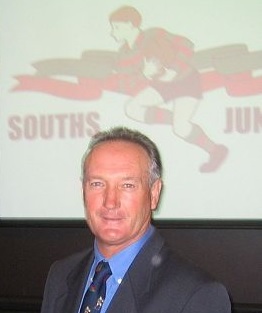 Rabbitohs Executive Chairman Peter Holmes à Court and Director of Football Operations Shane Richardson were today glowing in their praise of Souths Juniors President Keith McCraw after he tendered his resignation from the South Sydney Football Club Board.
Differences of opinion on the Football Club's stance on poker machines led to Mr McCraw stepping down.
Mr Holmes à Court said Mr McCraw's contribution to the Rabbitohs could not be measured. "Keith has been an important and highly productive member of the board and I am disappointed that he has chosen this course of action but I understand his opinions on poker machines differ to ours and I respect that," he said. "We are sorry to lose Keith and our stance was never meant to be an attack upon Souths Juniors and the great work they do, we just don?t think poker machines are right for a suburb like Redfern. Keith has been a wonderful servant of this club and if it wasn?t for the efforts of Keith the Club would not be in the position it is today. I want to recognise all the hard work that Keith has done for the Rabbitohs. I?m disappointed that Keith has seen fit to take this course of action but I am sure we can continue to work together in the future with the Juniors."
Rabbitohs Director of Football Operations Shane Richardson also paid tribute to Mr McCraw "Since I stared with the Rabbitohs in 2004 the Football Club has been working very closely with the Juniors and I have always found it a pleasure to work with Keith. He is a man with a great passion for the game, and for the Rabbitohs and his honest and integrity are without question," he said. "I'm disappointed Keith has stepped down from the board but I respect his decision and want to thank him for all his hard work. I look forward to continuing to work with Keith in an ongoing capacity with South Juniors."
---