South Sydney Member Company 3rd Annual General Meeting
8th March 2009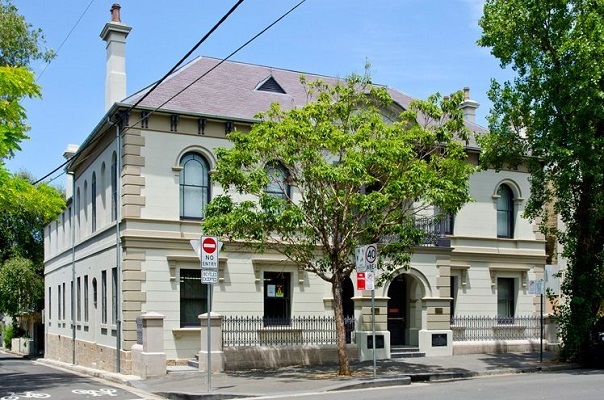 As the existing board have all accepted their nominations for another term, and no other nominations have been received, the incumbent directors were re-elected unopposed at the uMember Company Annual General Meeting held on Sunday 8 March 2009 at the Redfern Town Hall.
New Life Members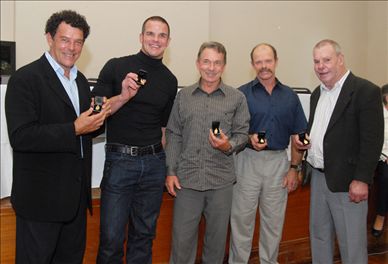 The South Sydney Football Club has welcomed the induction of five new Life Members at today's Annual General Meeting of Members. Former South Sydney players Gary Hambly, Bob Honan, Bob Moses and Ian Roberts, along with former Director of the South Sydney Football Club, former Australian Cricketer and TV presenter Mike Whitney, were all unanimously inducted as Life Members at today's event.
Gary Hambly was a prop forward for the Rabbitohs on 88 occasions between 1979 and 1983, and also represented NSW in the first State of Origin match in 1980. He was named as a prop forward in the South Sydney Juniors Team of the Century.
Bob Honan played in 93 top grade games for South Sydney from 1967 to 1975. He also represented NSW on three occasions in 1969 and became Australia's 31st dual International after representing Australia in two Test matches against the Kiwis in the same year, having previously played two rugby tests for the Wallabies in 1964. He played in three Grand Finals for the Rabbitohs from 1968 to 1971, winning three premierships.
Bob Moses played in the centres and the forwards for the Rabbitohs, turning out in the red and green in 96 first grade appearances between 1965 and 1970. Moses played in four Grand Finals for the Rabbitohs, winning two premierships in 1967 and 1968. Bob's captain during his time at Souths, John Sattler, fondly remembers him as "a good player and a tough bloke."
Ian Roberts played in 65 first grade games for the Rabbitohs from 1986 to 1989 after coming up through the junior representative teams at Souths Juniors. Roberts went on to play 11 games for NSW and 13 Tests for Australia, as well as earning selection in the South Sydney Rabbitohs Dream Team. The successful Rabbitoh teams of the late 1980s, that went so close to capturing the Club's elusive 21st Premiership, owed a lot to Ian's incredible work rate and fitness levels.
Mike Whitney served as a Director on the Football Club Board in the critical period during the Club's battle for reinstatement to the competition between 1999 and 2001. He also played a decisive role in attracting fellow Life Member Kerry Stokes to the Club as a major sponsor upon its readmission to the competition in 2002, a coup that ensured the Club's ability to make its triumphant return to the NRL competition.
Life membership is the highest award bestowed by the Rabbitohs and recognises extraordinary service to the Club over an extended period.
South Sydney Member Company 3rd Annual Report
---