South Sydney Member Company 4th Annual General Meeting
7th March 2010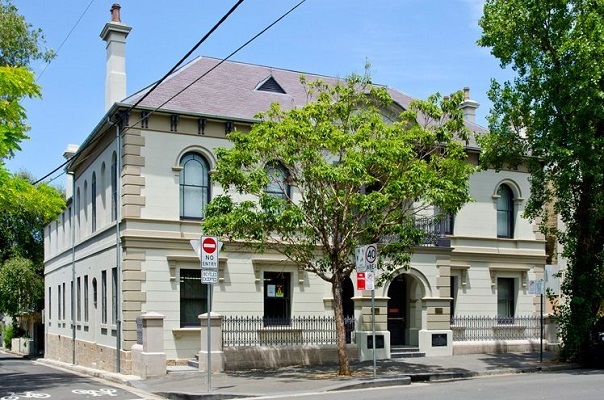 South Sydney 4th Member Company Annual General Meeting was held on Sunday 7 March 2010 at the Redfern Town Hall, commencing at 9.30am. The incumbent directors of the Member Co Board were re-ellected unopposed as no other nominations were received. The ongoing board is James Hatfield, Nikolas Hatzistergos, Ray Martin, Nicholas Pappas, Ken Stewart.
Financially the SSDRLFC had a great year posting a operational profit $234,815 but after taking into financial costs ended the year with a loss of $258,527. This was agreat achievement after the large $2.8 mil loss the year before.
Life Memberships
The South Sydney Football Club has welcomed the induction of five new Life Members at yesterday's Annual General Meeting of Members. Bob Byrne, Andrew Denton, Ross Harrington, Nick Greiner and Tony Rampling, and were all unanimously inducted as Life Members at yesterday's event. Bob Byrne served with distinction on the South Sydney Football Club Board for nine years until voluntarily stepping aside with four other Directors in July 1999 to permit 'Group 14' representatives to join the Board. Andrew Denton is a former Director of the Football Club and was a central and very public advocate for the Club in the Rabbitohs' successful bid for reinstatement to the NRL competition. Mr Denton is one of Australia's best interviewers, comedians and media personalities. Beginning his career in radio, Mr Denton went on to be nominated for the Gold Logie, Most Popular Presenter, and the Most Popular Comedy Personality awards. Nick Greiner has made a significant contribution to the Football Club over three decades. Mr Greiner is a former Premier of NSW and continues to chair a number of Australia's largest companies as well as being a Trustee of the Sydney Theatre Company. Ross Harrington was a blockbusting winger who emerged from the ranks of the South Sydney junior league in the early 1980s to become a real crowd favourite at Redfern. From 1983 to 1991, Mr Harrington played nearly 200 games in the cardinal and myrtle. In just under 100 1st grade matches, he scored 15 tries for a career tally of 60 points. Tony Rampling was a rampaging second row and prop forward who came to Souths in 1981. Until 1986, and then again in 1989, Mr Rampling played 90 first grade matches, scoring three tries for a career tally of 11 points. Mr Rampling's 'take no prisoners' style led to him playing three State of Origin matches for New South Wales in 1982 and 1985. Life Membership is the highest award bestowed by the Rabbitohs and recognises extraordinary service to the Club over an extended period. On behalf of everyone connected with the South Sydney Football Club, we congratulate Messrs Byrne Denton, Greiner, Harrington and Rampling on their induction as Life Members of the Club.
South Sydney Member Company 4th Annual Report
---