South Sydney Member Company 7th Annual General Meeting
9th March 2014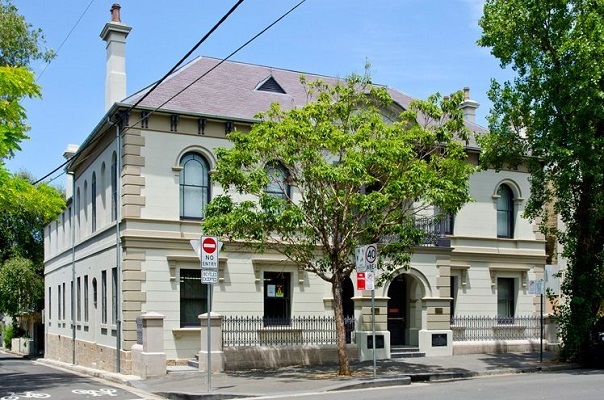 The Member Co Annual General Meeting was held this morning (Sunday) at Redfern Town Hall, with a vote of Members held for Member Co Board positions, and four new Life Members were also inducted. Four current Member Co Directors were returned to the Board with Chairman Nicholas Pappas, Nikolas Hatzistergos, James Hatfield and Ray Martin being joined by former Rabbitohs captain Michael Andrews on the Member Co Board following today's voting. Messrs Pappas and Hatzistergos will also be elevated to the South Sydney Football Club Board as Member Co's two representatives, having attracted the most votes in today's poll. Departing Member Co Director Ken Stewart penned the followed piece which was read to the Members in attendance at the Annual General Meeting:
To my fellow Board Members and all Members associated with this great Club,
It is with regret that I stand down from my position as Director of the South Sydney Rugby League Club Member Co Board. As a previous Board Member prior to the privatisation of the Rabbitohs and up until now, I have seen this great Club come of age from being consistent cellar dwellers with a meagre number of Members to being serious premiership contenders with the highest number of Memberships in the NRL. This is a testament that the Club has a great administrative team in place to lead us to our premiership title in 2014. I have made some great friends from all my years of involvement with this great Club and it has given me great memories to take into the future. My decision to stand down is due to the reason of taking up a position as Secretary Manager of a club on the mid north coast of NSW, making it impossible to attend meetings and other events. Whilst I have cherished and been very proud of my involvement on the Board it is now time to hand over to another very passionate Rabbitohs man in Michael Andrews. Michael was a no nonsense footballer during his playing days and a great role model for our up and coming players. I am sure that these qualities will see Michael as the perfect fit to the existing Board and wish him all the best in the future. Finally, thank you to all the Members for your support over the years. GO THE BUNNIES!
Regards

Ken Stewart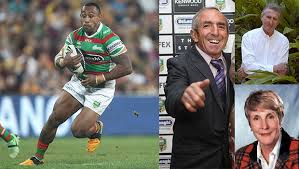 Four Life Members were also inducted today with Roy Asotasi, The Hon. Laurie Brereton, Charlie Gallico and The Hon. Deirdre Grusovin being accepted by the Members in attendance as Life Members today. To read more about the Life Members induction, please click here. Congratulations to those Members voted onto the Member Co Board today, as well as those nominated and accepted for Life Membership.
South Sydney Member Company 8th Annual Report
---