2015 All Star Selections
19th January 2015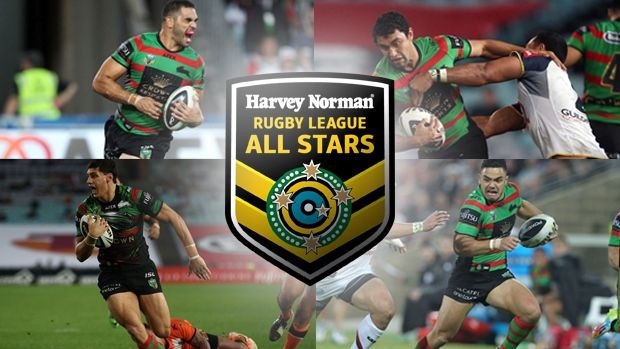 Inglis, Johnston, Turner Indigenous All Star Selections
A total of four Rabbitohs players will take part in this year's All Stars game when the NRL All Stars face the Indigenous All Stars at Gold Coast's Cbus Super Stadium on Friday February 13. Greg Inglis (fullback), Alex Johnston (wing) and Kyle Turner (interchange) will line up for the Indigenous All Stars, while Test centre Dylan Walker will line up for the NRL All Stars.
Inglis and North Queensland Cowboys playmaker, Johnathan Thurston, finished as the most popular selections in the Indigenous All Stars side from a public vote of more than 15,000 fans, and were separated by just 33 votes when the polls closed. Indigenous All Stars Coach, Laurie Daley, commended fans on their enthusiasm in the selection process. "The public have made it easy for me and I can't wait to coach this squad," Daley said. "It is a wonderful squad and there is some incredible talent all the way through it. They will play some exciting football and that is exactly what the All Stars concept is known for. "I'm really looking forward to bringing this side together and coaching some of the game's best players and brightest talents."
Walker NRL All Star Selection
Meanwhile, for the NRL All Stars, Rabbitohs and Test centre Dylan Walker joins a well-balanced squad of rising superstars such alongside established representative stars. NRL All Stars Coach, Wayne Bennett, said he wanted to ensure his side featured a good mix of the game's up-and-comers as well as the stalwarts. "We have some young guys who proved themselves last season and have a fantastic career ahead of them, combined with those who have a strong representative background," Bennett said. "I look forward to our players being part of the whole week of All Stars activities and community events and I commend them for their ongoing commitment to the All Stars concept, which continues to make a real difference to the lives of many Australians."
Congratulations to Greg, Alex, Kyle and Dylan on their selection.
Grevsmuhl Added to Indegenous All Star Squad
6th February 2015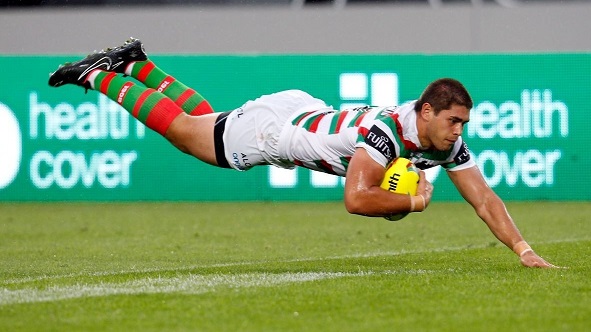 Rabbitohs Auckland Nines tryscorer, Chris Grevsmuhl has today been added to the Indigenous All Stars to take on the NRL All Stars next Friday night (13 February) on the Gold Coast. Grevsmuhl played an integral role in the Rabbitohs' Auckland Nines campaign, scoring a try on the back of his own crucial charge-down in the tournament Final against the Cronulla-Sutherland Sharks at Eden Park. Grevsmuhl replaces Tom Learoyd-Lahrs who was forced to withdraw from the match owing to injury. Congratulations to Chris on his call up to the Indigenous All Stars side.
---