2015 World Club Championship
South Sydney v St Helens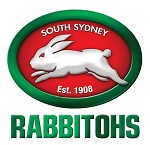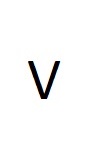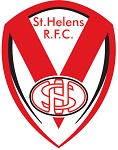 Langtree Park, St Helens, England
Sun Feb 22, 6:00pm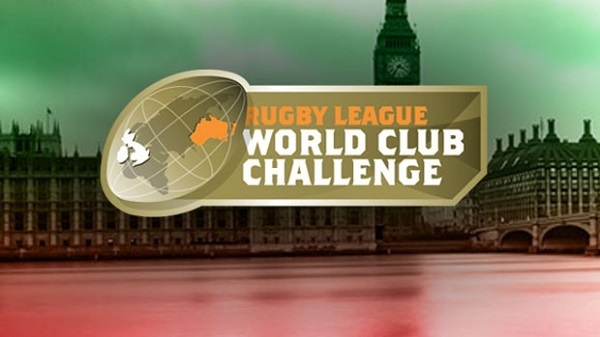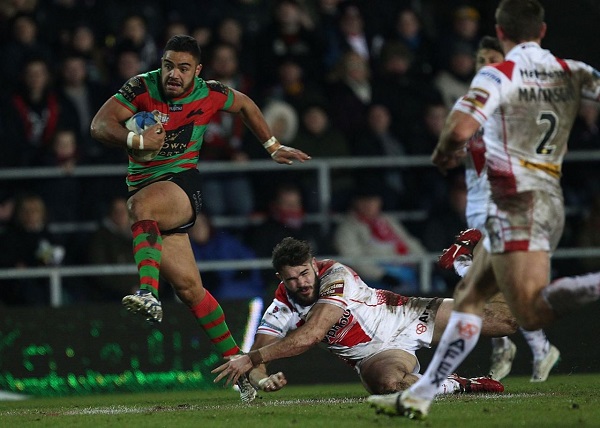 CyberView from the Hill - Last Week
CyberView from the Hill - This Week
Late Changes
Lowe starts at lock, Clark on the bench.Millard, McInnes and Grant dropped off the bench.
WIN 39-0
South Sydney have been crowned World Champions after demolishing English Super League Champions, St Helens, by a record World Club Challenge score of 39-0 at their home of Langtree Park in the UK. The reigning NRL Premiers and Auckland Nines champs were a team on a mission in the UK as they proceeded to ruthlessly dismantle the pride of the ESL with the largest winning margin in WCC history, in front of 17.980. The methodical seven tries to nil effort from the men in red and green included two tries to Joel Reddy as well as five goals and one field goal to Adam Reynolds on their way to world domination. George Burgess was a deserved Man of the Match. The victory also means that the NRL have achieved a clean-sweep in the World Club Series, meaning two trophies will return to Australia. It didn't take long for the Rabbitohs to get on the board, with a confident Adam Reynolds putting a kick into the in-goal from the side's very first set that saw a flying Glenn Stewart pounce to get first points. Reynolds converted to make it 6-0. Glenn Stewart was in the thick of things again just moments later when he was awarded a penalty that gifted Adam Reynolds two points to make it 8-0. Souths backed up the effort not long afterwards when Reynolds broke through down the St Helens flank before passing on to Dylan Walker who proceeded to turn the home-side inside out on his way to the try-line and another four points. Reynolds's conversion was waved away, but Souths were only getting started. Things started to look bad for St Helens in the 23rd minute when a beautiful back-line movement was capped off by Greg Inglis who raced through to score – the Rabbitohs skipper celebrating with a goanna. Reynolds made no mistake again to make it 18-0. Saints began to calm down and their sets began to improve as a result – the side managing to string a few sets together and apply some pressure on the red and green's. But despite the small positive signs, it was the Rabbitohs who would be next to score again. Souths attacked the St Helens short-side through John Sutton, and with the back-rower running out of room, Sutton kicked back toward the posts and incredibly, initially finding the dirt, found Joel Reddy who scored in prime position. Reynolds added the extras to make the score an incredible 24-0. The Saints came close to scoring on a number of occasions through Mark Percival in moments that were sent up to the video referee, but the Saints were denied time and time again in part thanks to the brilliant on-line defence of the men in red and green – the sides going to half-time with Michael Maguire's men leading 24-0. On the resumption, the Rabbitohs attacked the St Helens line with intent – so much intent that Jordan Turner nearly knocked himself out thanks to his commitment to wrapping up Walker on the last tackle right on the line. Turner came off second best while Walker lived to fight another day after a concussion test. After a prolonged period of treatment on the field for both players, the Rabbitohs channelled all their efforts into the final play of the set. Adam Reynolds opted to kick across-field for Chris McQueen, who characteristically batted the ball back for Luke Keary who in turn scored. Reynolds added the extras to make it 30-0. Despite efforts to get out of their red zone, St Helens were being pinned onto their own try-line, and thanks to a brick wall of red and green defence, the Rabbitohs forced an error inside the 10 and capitalised immediately through McQueen. The Club's sixth try was celebrated with as much enthusiasm as the first with the score reading 34-0. The Rabbitohs' defence was proving to be a powerful attacking weapon, with the side gaining field position yet again before Joel Reddy came up with his second try of the night in the corner to make it 38-0 with just under 15 minutes in the match remaining. Adam Reynolds added a final field goal as the clock wound down to finish the match, the World Club Series and the World Club Challenge by a record 39-0.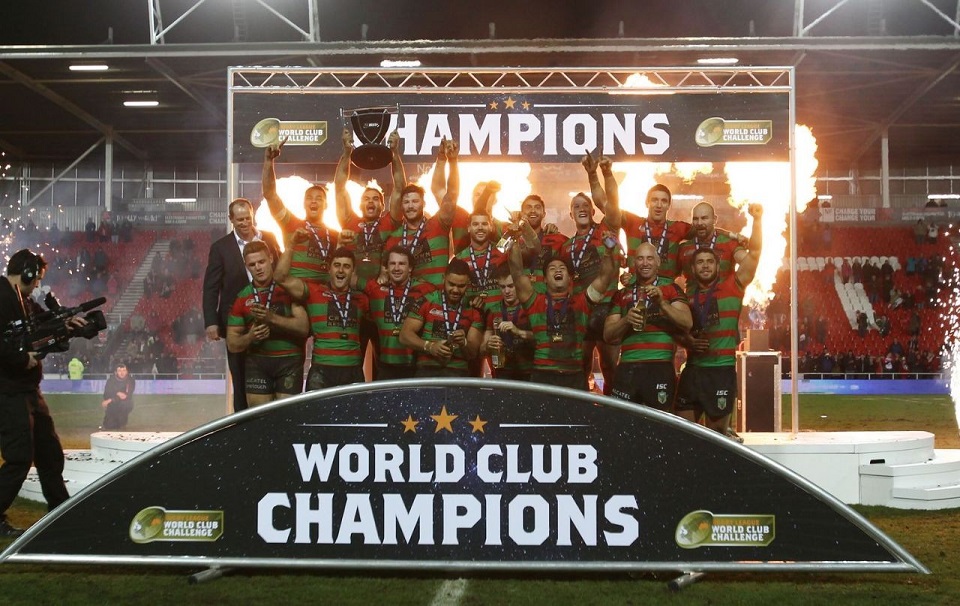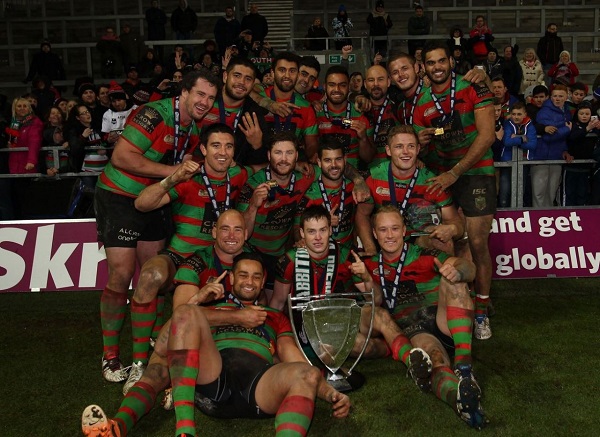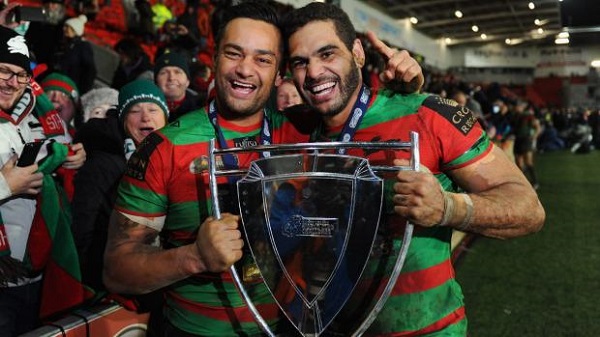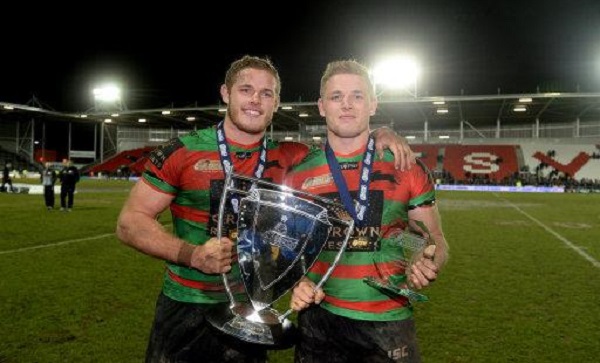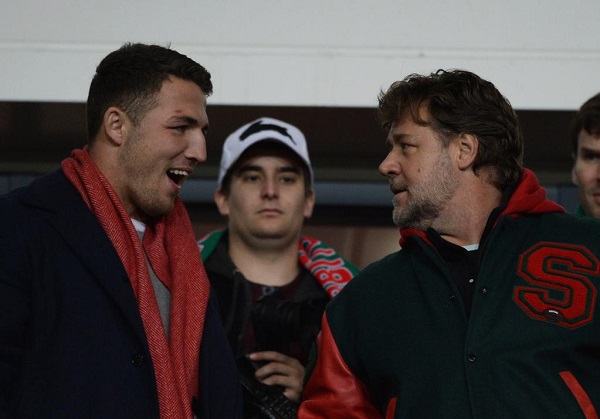 1 min  6-0
 7 min  8-0
19 min 12-0
23 min 18-0
28 min 24-0
46 min 30-0
58 min 34-0
66 min 38-0
78 min 39-0

Reddy 2, Stewart, D.Walker, Inglis, Keary, McQueen tries
Reynolds 5 from 7, Luke 0 from 1 goals
Reynolds filedgoal

Crowd       17,980
Referee     R.Silverwood

Penalities  7-5
Scrums      8-4

                            Min Tac Pe MT LB  HU  DR    m Er OL   K TA  T  G/A  FG
Flbk - Inglis, Greg          80   4  -  1  1  13   -  106  -  -   1  2  1  -     - (c)
LWng - Johnston, Alex        80   4  -  -  -   7   -   75  -  -   1  -  -  -     -
LCnt - Goodwin, Bryson       61  16  -  1  -   9   -   74  -  2   -  1  -  -     -
RCnt - Walker, Dylan         61   7  -  2  -   5   1   61  -  -   -  -  1  -     -
RWng - Reddy, Joel           80   6  -  -  -   5   -   25  -  1   -  -  2  -     -
5/8  - Keary, Luke           80  18  2  3  -   4   -   25  1  -   3  -  1  -     -
Half - Reynolds, Adam        68  12  1  -  1   3   1   45  -  -  16  3  -  5/7   1
Prop - Burgess, George       54  17  -  4  -  16   -  120  -  -   -  -  -  -     -
Hook - Luke, Issac           80  15  -  1  1   6   3   67  2  -   -  -  -  -/1   -
Prop - Tyrrell, Dave         41  14  -  -  -  12   -   91  -  -   -  -  -  -     -
SRow - Stewart, Glenn        69  19  -  -  -  13   -   55  -  -   -  -  1  -     -
SRow - Sutton, John          66  21  -  -  -   9   -   60  -  -   1  1  -  -     -
Lock - Lowe, Ben             40  12  1  3  -  11   -   71  -  -   -  -  -  -     -

Int  - Clark, Jason          60  25  -  -  -  12   -   64  -  -   -  -  -  -     -
Int  - McQueen, Chris        36   6  -  1  2   7   1   92  -  -   -  -  1  -     -
Int  - Grevsmuhl, Chris      39  15  1  1  -   5   -   33  2  -   -  -  -  -     -
Int  - Burgess, Tom          45  14  -  -  -  17   -  130  1  1   -  -  -  -     -

TOTAL                           225  5 18  5         1194  6  4  23  7  7  5/8   1

Completion Rate      - 35 / 42 83%

Opposition Offloads  - 1

Effective 1st Tackles

 1 min   0m Reynolds kick TRY
 3 min 100m SS Err(GBurgess) CIG
 4 min  68m DO
 7 min   0m SH err SCR / SH 6TG / P GOAL
 8 min  88m Reynolds kick COF 31m / SS P (Lowe) / (SH NO TRY)
12 min  48m P / SH 6TG / Reynolds kick SCR 13m / SS P(Keary)
16 min   4m SH Err SCR / Reynolds kick
18 min  29m Keary kick Inglis kikc DIG
19 min   0m TRY
22 min  27m Reynolds kick DIG
23 min   0m SH Err / TRY
24 min 100m SS CIG
25 min  88m DO 70m / SS P(Walker)
27 min  71m DO
28 min   0m P / Sutton kick TRY
34 min  15m SH Err P / SS Err(Luke) SCR
37 min  90m SCR / Reynolds kick 37m SS P(Keary) 57m / 6TG(Sutton) / (SH NO TRY)
39 min  55m SH Err SCR P / SS Err(TBurgess)

half time

40 min  26m Reynolds kick COF
42 min   7m Reynolds kick COF
44 min  40m SS Err(Keary)
46 min   0m P / Reynolds kick TRY
49 min  25m Reynolds kick
50 min   0m SH Err / Keary kick CIG
51 min  96m SS Err 30m / SS P(Grevsmuhl)
55 min   0m SH Err SCR / Keary kick COF CIG
57 min   8m SS Err (Keary) SCR
60 min   0m Johnston kick CIG
62 min  17m Sutton kick
64 min   1m SH Err / Reynolds kick COF
65 min   0m CIG
66 min   0m SH 6TG Grevsmuhl kick TRY
70 min   5m SH err SCR / Reynolds kick COF
74 min  36m SCR / P / Reynolds kick
76 min  34m SS Err(Luke) SCR
78 min   0m SH Err SCR / FIELDGOAL
79 min  40m Luke kick

Average effective 1st tackle location
- 30.2m - for the whole match

- 43.5m - 1st half
- 17.6m - 2nd half

If you now remove the tries
- 52.2m - 1st half
- 19.6m - 2nd half

Other FG Matches - World Club Series

14-12 Wign Brisbane   b Wigan
18-12 Warr St Geo-Ill b Warrington
      
Other FG Matches - Trials

26-4  Seif Newcastle  b Canberra
32-30 MRSt Melbourne  b Canterbury
22-8  Camp Wests-Tig  b Cronulla
30-10 Crns Nth Qld    b Gold Coast
30-22 Penr Parramatta b Penrith
36-6  Gosf Sydney     b Manly
       

Judiciary News
No one was charged out of the match.
U20 National Youth Holden Cup - Trial
v St-George-Illawarra, Redfern Oval Sat Feb 21 4:30pm
DRAW 28-28
The South Sydney Rabbitohs NYC side has drawn with St George Illawarra this afternoon in a trial match at Redfern Oval to the tune of 28 points apiece. The result is the Club's third draw during the 2015 pre-season period across first grade and the NYC, following last week's draw with the Northern Pride at the same venue, and the Charity Shield against the Dragons at ANZ Stadium the week before. After a fairly even start to the game from both sides, the Dragons were able to crack the Rabbitohs left edge defence, through a burrowing try from dummy half by Paora Kemp. Kemp spotted space when the Rabbitohs outside men failed to move quickly enough off the try line. He converted his own four-pointer from out wide to give the visitors a 6-0 advantage, 10 minutes into the game. Despite the Dragons growth in confidence and momentum, the boys from Redfern managed to capitalise on back-to-back penalties, when skipper, Aaron Booth, also scurried over in the 18th minute from short distance. Jordie Hedges converted from adjacent to the uprights, which evened the score to a converted try apiece. A great set after points by the Rabbitohs, led by Cheyne Whitelaw lifted the intensity of the game. As a result, chances through second phase play became more frequent. The Dragons were looking likely to score their second try of the game before a wayward pass back in-field saw left edge centre, John Olive, scoop up the loose ball and sprint the best part of 70 metres to score. Hedges converted, again giving the Rabbitohs the lead with the score at 12-6. Both teams were guilty of ill-discipline, which resulted in constant momentum shifts. Adam Clune orchestrated effective plays for the Dragons, however as a team, they failed to take advantage. As a result John Olive bagged a first half double, after a well-constructed back-line-shift gave Olive enough room to beat his opposing centre. Hedges was unsuccessful with the conversion attempt, which left the score at 16-6, 10 minutes from half time. The Dragons looked to their senior men in order to spark their team and were successful. Captain, Clune, picked out a high-flying Izaak Thompson with a precision cross-field kick, which was juggled then retained before the big left centre planted the ball for a try. With the siren approaching, Paora Kemp converted 10 metres in from the sideline, taking the half time score to 16-12 to the Rabbitohs. The Dragons thrived off this and opened the scoring for the second half through fullback, Tom Carr, assisted again by Clune. Kemp converted with his easiest attempt of the game. This regained the lead for the Dragons only five minutes after the break. The Rabbitohs were quick to hit back however, through Josh Ellison in the 49th minute, after some slick hands from Hedges and Olive gave the winger enough space to dive over in the north-western corner. Hedges impressively converted the try from the sideline, extending the Rabbitohs lead by four points at 22-18. The Dragons proved resilient however as they were next to score through Lachlan Stein, with yet another dummy half try proving that both teams still had pre-season rust. The conversion attempt by Kemp was waved away which leveled the score at 22 points apiece. The see-sawing didn't stop there however, when senior players Aaron Booth and Cheyne Whitelaw combined for a try. A Dragons dropped ball from the kick-off proved costly as Whitelaw was able to add himself to the score sheet. Hedges' conversion bumped their lead back up to six points, bringing the score to 28-22 with only a quarter left in play. The last 20 minutes of the game featured solid defence but also poor handling from both teams. It was the visitors who had the last say of the match however, through Thomas Freebairn in the 80th minute, who stormed on to a short ball with only the fullback to beat. Late foot-work by Freebairn saw the lock-forward cross under the goal posts while Kemp converted the try. As a result, the match was drawn with the final score at 28-28.

10 min  0-6
18 min  6-6
25 min 12-6
30 min 16-6
39 min 16-12
45 min 16-18
49 min 22-18
55 min 22-22
60 min 28-22
79 min 28-28

Olive 2, Booth, Ellison, Whitelaw tries
Hedges 4 from 5 goals



Reserve Grade - NSW Cup Trial
v Illawarra, TG Milner Field Sat Feb 21 3:00pm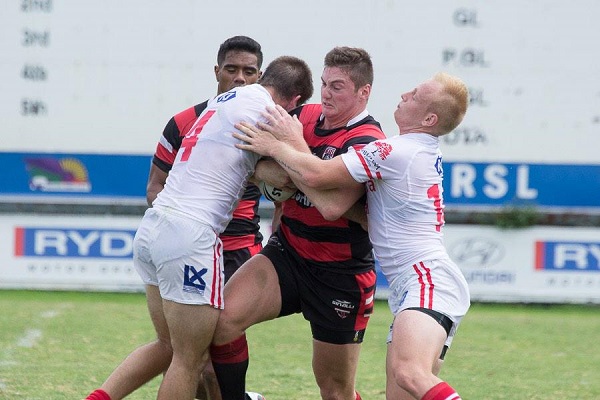 LOSS 12-34
The Illawarra Cutters were 34-12 winners over the North Sydney Bears at TG Miler Field, Marsfield on Saturday. The Cutters scored six tries in a convincing display to round-off their pre-season trial preparations on a high note. The Cutters took an early 18-12 lead heading into the halftime break and defended well in the second-half to prevent this hosts from adding to their half-time score.

16 min  6-0
20 min  6-6
24 min  6-12
27 min  6-18
31 min 12-18
57 min 12-22
66 min 12-28
73 min 12-34

 tries
 0 from 0 goals


NSWRL U18 SG Ball - Round 2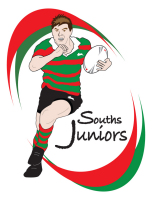 v Canberra, Seif, Sat Feb 21 3:00pm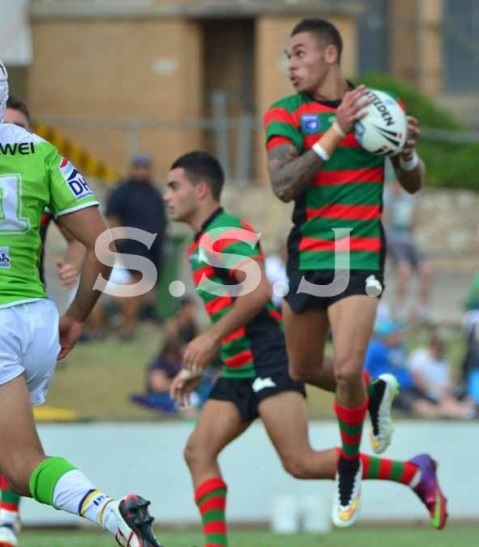 LOSS 18-26

33 min  0-4
38 min  0-10
41 min  0-14
53 min  6-14
57 min  6-20
60 min 12-20
63 min 12-26
68 min 18-26

G.Hamlin, C.Murray, J.Neil tries
S.Talakai 3 goals

Other U18 Matches

38-6  Prth Balmain     b West Coast
24-20 Cess Newcastle   b Syd Rstrs
18-12 Woll Illawarra   b Canterbury
25-14 SMry W Syd Acad  b Manly
28-26 Camp Wests       b Central Coast
38-8  TGMi St George   b Norths
40-14 Bktn Parramatta  b Cronulla

               W D  L B Diff PT
BALMAIN        2 -  - -  +82  4
ST GEORGE      2 -  - -  +46  4
PARRAMATTA     2 -  - -  +40  4
CANBERRA       2 -  - -  +12  4
NEWCASTLE      2 -  - -  +12  4
ILLAWARRA      2 -  - -  +11  4
W SYD ACADEMY  1 1  - -  +11  3
MANLY          1 -  1 -  +31  2
Cronulla       - -  1 1  -26  2
Penrith        - -  1 1   -4  2
Wests          1 -  1 -  -14  2
Norths         - 1  1 -  -30  1
Souths         - -  2 -  -13  -
Canterbury     - -  2 -  -14  -
Syd Rstrs      - -  2 -  -18  -
Central Coast  - -  2 -  -52  -
West Coast     - -  2 -  -74  -


NSWRL U16 Matthews - Round 2
v Illawarra, 1:30pm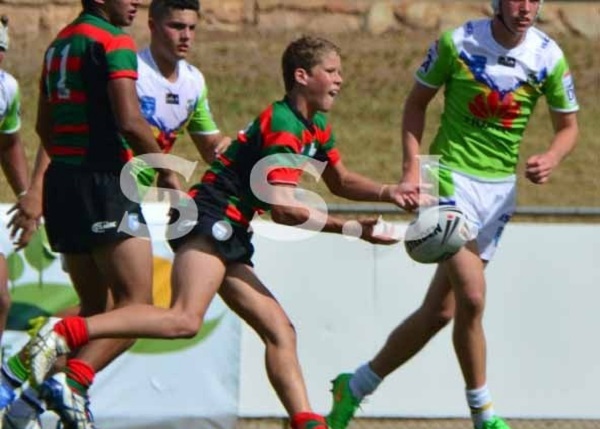 WIN 32-8

17 min  6-0
22 min  6-4
27 min  6-8
33 min 12-8
40 min 16-8
48 min 20-8
51 min 26-8
54 min 32-8

J.Kambos, J.Lose, R.Dellow, C.Graham, M.Hiroti, B.Nader tries
D.Hawkins 4 goals

Other U16 Matches

20-12 Krkh Balmain     b SW Syd Academy
38-14 Cess Newcastle   b Syd Rstrs
32-10 Woll Canterbury  b Illawarra
28-20 SMry Manly       b W Syd Acad
22-20 Camp Wests       b Central Coast
22-6  TGMi St George   b Norths
22-10 Bktn Parramatta  b Cronulla

               W D  L B Diff PT
PARRAMATTA     2 -  - -  +44  4
CANTERBURY     2 -  - -  +38  4
BALMAIN        2 -  - -  +32  4
WESTS          2 -  - -  +30  4
MANLY          2 -  - -  +20  4
PENRITH        1 -  - 1   +8  4
SOUTHS         1 1  - -  +24  3
NEWCASTLE      1 -  1 -   +8  2
CRONULLA       - -  1 1  -12  2
St George      1 -  1 -  -12  2
W Syd Academy  - 1  1 -   -8  1
Norths         - 1  1 -  -16  1
Illawarra      - 1  1 -  -22  1
SWSyd Academy  - -  2 -  -20  -
Central Coast  - -  2 -  -26  -
Canberra       - -  2 -  -32  -
Syd Rstrs      - -  2 -  -56  -



Weekend - Feb 28
NSWRL U18 SG Ball - Round 3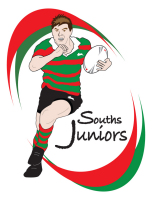 v Penrith, Ersk, Sat Feb 28 3:00pm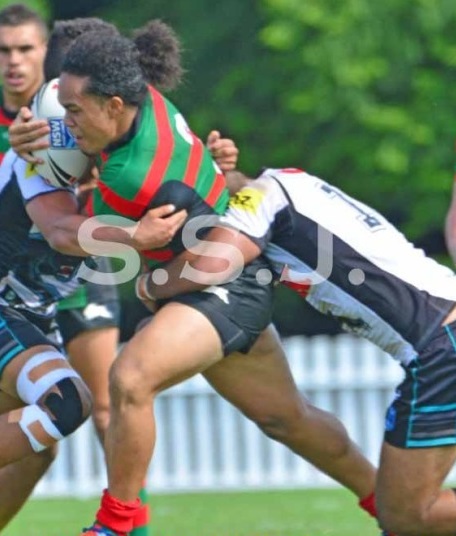 DRAW 18-18

35 min 10-6

D.O'Connor, J.Tufuga, B.Manowski, C.Murray tries
S.Talakai goals

Other U18 Matches

20-20 Seif Canberra    d Syd Rstrs
26-22 Bktn Parramatta  b Newcastle
16-16 Ende Cronulla    d Canterbury
48-0  Brok Manly       b Wests
28-20 Prth W Syd Acad  b West Coast
46-4  Leic Balmain     b Norths
40-12 Norf St George   b Central Coast

               W D  L B Diff PT
BALMAIN        3 -  - - +124  6
ST GEORGE      3 -  - -  +74  6
PARRAMATTA     3 -  - -  +44  6
ILLAWARRA      2 -  - 1  +11  6
W SYD ACADEMY  2 1  - -  +19  5
CANBERRA       2 1  - -  +12  5
MANLY          2 -  1 -  +79  4
NEWCASTLE      2 -  1 -    8  4
Penrith        - 1  1 1   -4  3
Cronulla       - 1  1 1  -26  3
Wests          1 -  2 -  -62  2
Souths         - 1  2 -  -13  1
Canterbury     - 1  2 -  -14  1
Syd Rstrs      - 1  2 -  -18  1
Norths         - 1  2 -  -72  1
Central Coast  - -  3 -  -80  -
West Coast     - -  3 -  -82  -


NSWRL U16 Matthews - Round 3
v Penrith, 1:30pm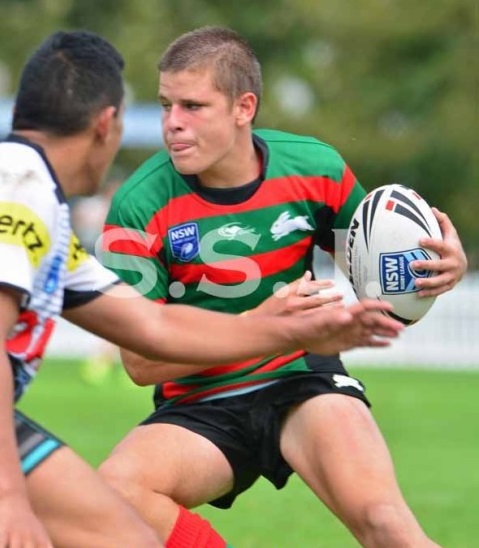 LOSS 14-20

30 min  4-10

C.Graham 2, J.Cook  tries
D.Hawkins goals

Other U16 Matches

30-28 Seif Canberra    b Syd Rstrs
40-6  Bktn Parramatta  b Newcastle
12-10 Ende Canterbury  b Cronulla
26-14 Brok Manly       b Wests
14-12 Kirk SW Syd Acad b W Syd Academy
30-14 Leic Balmain     b Norths
20-14 Norf St George   b Central Coast

               W D  L B Diff PT
PARRAMATTA     3 -  - -  +78  6
BALMAIN        3 -  - -  +48  6
CANTERBURY     3 -  - -  +40  6
MANLY          3 -  - -  +32  6
PENRITH        2 -  - 1  +14  6
WESTS          2 -  1 -  +18  4
ST GEORGE      2 -  1 -   -6  4
SOUTHS         1 1  1 -  +18  3
Illawarra      - 1  1 1  -22  3
Cronulla       - -  2 1  -14  2
SWSyd Academy  1 -  2 -  -18  2
Newcastle      1 -  2 -  -26  2
Canberra       1 -  2 -  -30  2
W Syd Academy  - 1  2 -  -10  1
Norths         - 1  2 -  -32  1
Central Coast  - -  3 -  -32  -
Syd Rstrs      - -  3 -  -58  -


---