Stadium Australia Rectangular Refurbishment and Roof
14th Apr 2016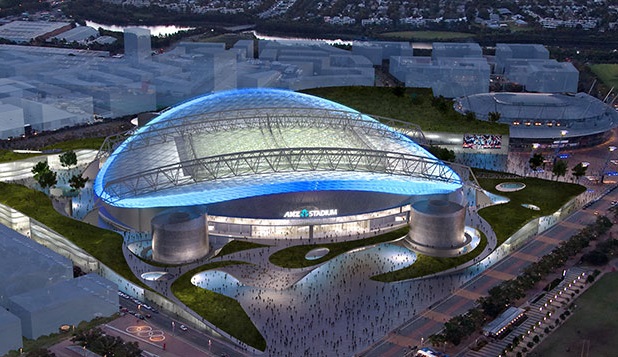 NRL fans will secure the best stadium facilities in the game's history under the $1.6 billion package approved by the NSW Government today. NRL CEO Todd Greenberg said the investment in rectangular facilities at Sydney Olympic Park, Parramatta and Moore Park was a landmark result for Rugby League in NSW. It means there will be three world class Rugby League stadia in Sydney – two in Sydney's western suburbs and one in Sydney's traditional sporting hub at Moore Park. Under the package, announced by the Premier, Mr Baird:
A new 30,000 seat stadium will be built at Parramatta with construction to begin at the end of the current NRL season
ANZ will be transformed into a 70,000 seat rectangular stadium putting fans close to the action. Construction will begin as soon as possible.
Allianz Stadium will be upgraded to give fans better facilities

Mr Greenberg said the deal would also deliver $40 million for new centres of excellence for NRL clubs in NSW. The funds will be distributed on a "dollar for dollar" basis to clubs wanting to build Centres of Excellence. "This is an historic day for Rugby League… one which will give our fans the comfort and facilities they deserve," Mr Greenberg said. "Our aim was to ensure that Rugby League benefited from any allocation of stadium funding – and this package delivers that outcome." Mr Greenberg said that, as part of the agreement, the NRL had committed to staging the Grand Final in Sydney for a further 20 year period, starting when the ANZ transformation is completed. He said the new agreement meant that all existing arrangements within the network will continue with an expectation of additional games over time.

Work on turning ANZ Stadium into a permanent rectangular stadium will begin in the next three years, Premier Mike Baird has announced. And Allianz Stadium at Moore Park will be refurbished after that, rather than be replaced by a completely new stadium, Mr Baird said at a press conference at ANZ Stadium. The Premier has obtained a 100-game commitment from the three football codes at the network of major stadiums, allowing Mr Baird to take control of the allocation of the $1.6 billion investment. That allocation will include $350million for a new stadium at Parramatta, $700million to turn ANZ Stadium into a permanent 75,000-seat rectangular stadium and the remainder for a refurbishment of Allianz Stadium. "This was never going to be an easy process. There are multiple stakeholders, multiple codes with multiple clubs, we need to ensure that we get it right," he said. The announcement lays out the direction of $1.6 billion in stadium funding. Parramatta Stadium will be rebuilt in the next three years, at a cost of about $300 million. And construction will start on turning the former Olympic stadium into a permanent rectangular venue before the 2019. According to the owners of ANZ Stadium, that will cost about $700 million. The government also intends to buy back the ownership of ANZ Stadium. Whatever funds remain will be spent on improving the facilities at Allianz Stadium at Moore Park. The decision is a remarkable about-face. On Monday Mr Ayres told 2GB presenter and SCG Trustee Alan Jones that an upgrade of Allianz Stadium, along the lines now proposed, would not work. "The bones of that building simply don't meet the modern standard for stadiums," he said. "I'm not going to expose the taxpayer to a renovation that doesn't deliver a world-class outcome when that is our primary objective," he said. Asked about these comments at the press conference on Thursday, Mr Ayres said after the ANZ and Parramatta projects were complete, the government would deliver "the best possible upgrade we can" at Allianz. "We are investing in a fantastic new rectangular bowl at ANZ, we are investing in a new stadium at Parramatta, there won't be enough money left for a new stadium at Allianz," he said. "So we will be taking whatever's left in that envelope to invest in making sure that that stadium gets whatever upgrade that we can get for the best value for the taxpayer." The announcement follows months of uncertainty, and heated argument among the city's sporting elites, about where the government would spend its stadium funding. National Rugby League chief executive Todd Greenberg, Australian Rugby Union chief Bill Pulver, and Football Federation Australia corporate affairs head Kyle Patterson stood alongside Mr Baird and Mr Ayres to announce the funding. "This is a big moment for our sport, and a significant moment in time," Mr Greenberg said.

Mr Baird also announced a $40 million NRL Centres of Excellence fund. Clubs will be able to use the fund on local grounds if they match funding dollar-for-dollar.

ANZ Stadium representatives have indicated that the ground with renovated in stages with the Rabbitohs having no need to relocate during construction.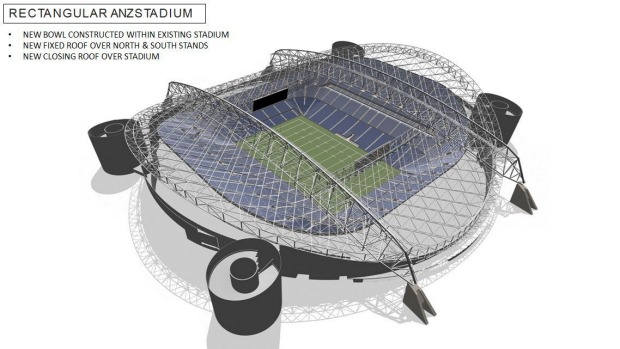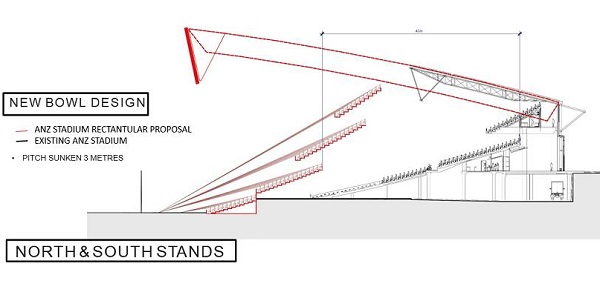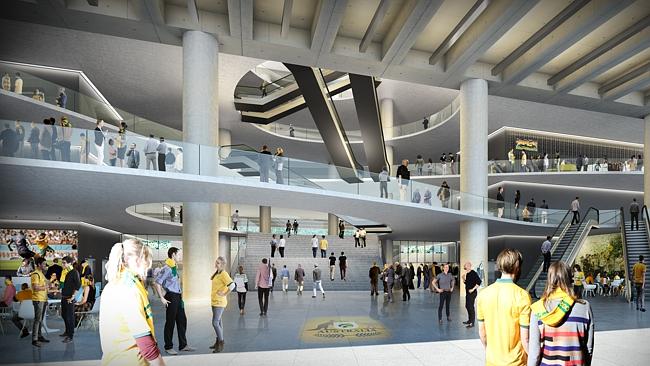 ---