2019 NRL Premiership - Round 25 Teams
South Sydney v Sydney Roosters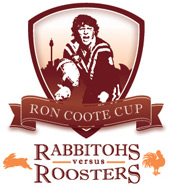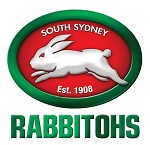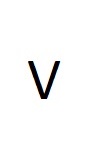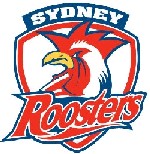 The South Sydney Rabbitohs are pleased to announce their 21-man NRL squad for their round 25 fixture against the Sydney Roosters at Stadium Australia, this Thursday 5th September at 7:50pm. Head Coach Wayne Bennett has named the same starting line up that defeated the New Zealand Warriors last Friday night. The Rabbitohs and Roosters will be playing the second leg of the Ron Coote Cup this Thursday night, with the Rabbitohs holding a ten-point advantage courtesy of their 26-16 win over the Roosters in round one this season. Turner, Burns, Tom Burgess, Denniss, Koloamatangi and Gagan are unavailable due to injury. George Burgess, Roberts and Britt are out suspended.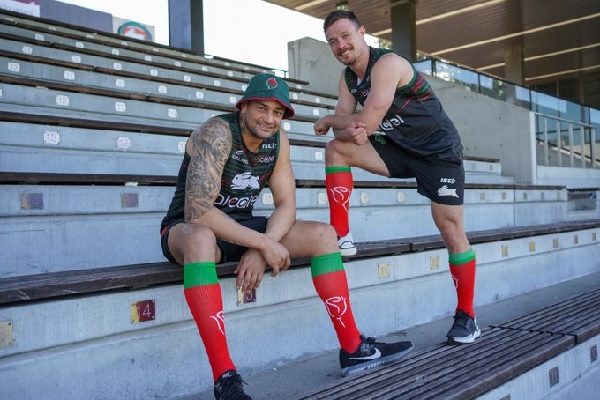 The Rabbitohs will be wearing special edition socks for this game against the Roosters to raise awareness for the fight against Cystic Fibrosis. The Rabbitohs were introduced to the cause via the Club's official car partner Suttons and their Group Fleet Sales Manager Pat Borg, whose daughter Isabella suffers from Cystic Fibrosis. Pat raises money each year taking part in the 65k 4 65 Roses Walkathon, and both the Rabbitohs and Suttons are getting behind the cause at this game by showing their support for the Neverrest campaign.
The South Sydney Rabbitohs team is:

Flbk -  1 - Doueihi, Adam     
Wing -  2 - Johnston, Alex      
Cntr -  3 - Graham, Campbell  
Cntr -  4 - Gagai, Dane    
Wing -  5 - Allan, Corey   
5/8  -  6 - Walker, Cody
Half -  7 - Reynolds, Adam  
Prop -  8 - Burgess, Sam (c)  
Hook -  9 - Cook, Damien   
Prop - 10 - Knight, Liam   
SRow - 11 - Sutton, John  
SRow - 12 - Su'A, Jaydn 
Lock - 13 - Murray, Cameron  

Int  - 14 - Lowe, Ethan   
Int  - 15 - Amone, Tom      
Int  - 16 - Tatola, Junior
Int  - 17 - Nicholls, Mark
Int  - 18 - Sironen, Bayley      
Int  - 19 - Tracey, Connor 
Int  - 20 - Dillon, Kurt
Int  - 21 - Hiroti, Mawene

Head Coach – Bennett, Wayne 


The South Sydney Rabbitohs will take on the Sydney Roosters feeder club North Sydney in the Canterbury Cup Premilinary Semi-Finals and St George-Illawarra in Jersey Flegg at Campbelltown Stadium kickoff at 3:15pm and U20 Jersey Flegg Cup kickoff at 11:00am.
The NSW Premiership squad for the game is :-

Flbk -  1 - Higgins, Leigh      
Wing -  2 - O'Connor, Dylan       
Cntr -  3 - Hiroti, Mawene     
Cntr -  4 - Dodd, Levi    
Wing -  5 - Paulo, Jaxson 
5/8  -  6 - Tracey, Connor           
Half -  7 - Hawkins, Dean  
Prop -  8 - Gray, Brock      
Hook -  9 - Brittain, Billy (c)   
Prop - 10 - Dillon, Kurt  
SRow - 11 - Peoples, Trent               
SRow - 12 - Johns, Jack 
Lock - 13 - Sironen, Bayley  

Int  - 14 - Hills, Lyndon
Int  - 15 - Butler, Tarquinn
Int  - 16 - Manowski, Blake
Int  - 17 - Gordon, Yileen

Coach - Millard, Shane


The U20's Jersey Flegg Cup squad for the game is :-


Flbk -  1 - Tautaiolefua, James  
Wing -  2 - Dut, Muong          
Cntr -  3 - Mougios, Nic (c)
Cntr -  4 - Zampech, Bradley
Wing -  5 - Allan, Kane
5/8  -  6 - Illias, Lachlan 
Half -  7 - Taaffe, Blake
Prop -  8 - Bain, Luke      
Hook -  9 - Cook, Josh        
Prop - 10 - Manowski, Aiden 
SRow - 11 - Angianga, Tallis  
SRow - 12 - French, Matt  
Lock - 13 - Fepuleai, Josh   

Int  - 14 - Mamouzelos, Peter  
Int  - 15 - Taumoepenu, Tevita    
Int  - 16 - Puru, Luke 
Int  - 17 - Iti, Iizayah

Coach - Rogers, Ben


---
© 2019 SSR Almanac / HOME / RETURN