MenuLog Rabbitohs 2021-23 Upper Rear Shoulder Sponsor
5th November 2020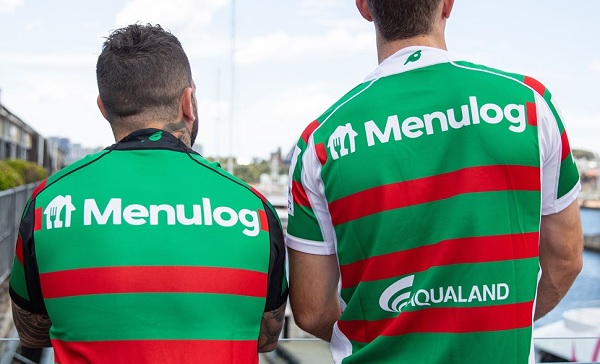 The South Sydney Rabbitohs have announced Menulog as the Official Upper Back and Foody Partner of the club until 2023, with the food delivery service brand now featuring on the upper back of the Rabbitohs home and away game jerseys, alternative playing kits and the front of Reggie Rabbit's jersey.
Menulog Marketing Director, Simon Cheng, said: "We're really proud to announce this partnership and to extend our support to the South Sydney Rabbitohs as their Official Foody Partner coming into the much anticipated season re-launch. Menulog has a long history of partnering with local businesses, having launched in Sydney in 2006, and so the alignment with the Rabbitohs and the opportunity it gives us to further support the community is really exciting."
Menulog Marketing Director, Simon Cheng, said: "We are proud to extend our support of the Rabbitohs after a successful first season with the iconic South Sydney team. Ordering your favourite food while cheering on your footy team is a national pastime for many Australians, so to celebrate the partnership we are re-launching our fan-favourite deals, including the 'Half-Off Half-Time' promotion, giving fans 50% off Menulog orders at half-time when the Bunnies score in the first half."
---
© 2020 SSR Almanac / HOME / RETURN