2021 - The Cyber View from the Hill
10th Feb 2021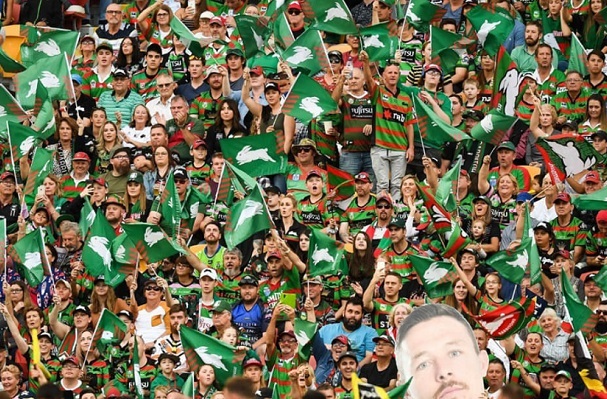 Steady Build Up
Its been a Covid off season. From looking like things were going to ease to a new sudden national lockdown across Xmas and January. South Sydney training got underway in a manner that was closer to a offseason from 40 years ago. Training at suburban areas, running the sandhills and a trial arranged against a country Group. We have seen movement of players once again with Corey Allan and Sironen departing. While the effect of ending the junior season early and not having lower grades has resulted in adjustments to the age groups of 3rd grade and the junior grades. All I can say it was just good to get out of the lockdown mode and head out to a game of football on the weekend. As another year of uncertainity begins South Sydney are looking good with key people like Mitchell returning from injury. Bring on 2021.
Welcome Arrow, Host and Benji
With start of the new season sees a few new players coming into the squad. Firstly their Jai Arrow a lock or prop who will add a lot to our team up the middle. Host will slot in nicely to the gap in the second row. While Benji gives us a level of Halves depth prior to Round 10 when development players can step up into first grade. Benji's arrival will give the match at Leichhardt Oval special meaning.
Manning Scores a Hattrick
This weekend saw the start of the NSWRL Juniors U17 and U19 matches. Our U17s while playing good dropped too much ball that allowed Penrith to run away with the game late in the game. Our Ball team however had a great day in the office with a big win. Evan Manning had a great day scoring 3 tries with his second try and great solo try. I expect a number of these boys to step up into U21s mid season.
Covid Uncertainty
The uncertainity of games being allowed to be played looks to be with us again this year. With the world still in a big Covid issue, even though Australia looks good due to its isolation, international travel continues to be a issue with the RLWC in the UK at risk. Vaccinations are starting to rollout but will take a good year to be rolled out across the nation. But this won't be a silver bullet, as we start seeing mutations of the virus with new strains in the UK and South Africa popping up. And the virus breaking out of the hotel Quaranteen processes. The transport bubble with New Zealand is still closed, so the Warriors have once again setup camp in Australia. While the Victorian and Queensland borders are open they could close within a week if there is a cluster outbreak. So we enter 2021 a year where many workers continue to work from home, masks still mantatory and limited seating on public transport. The effects of Covid will continue well into, if not for the whole season.