RLPA Agrees to Reduce NRL Player Payments by 6%
19th January 2021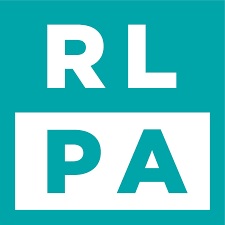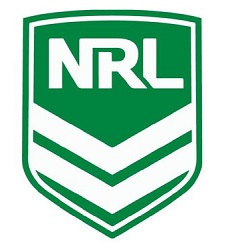 The NRL's elite representative players will sacrifice a collective $3 million in Origin payments to ensure their minimum wage counterparts do not have their salaries impacted by a reduced salary cap. Six months of negotiations between the NRL and Rugby League Players Association have finalised a six per cent reduction in the base salary cap for 2021 and 2022. The revised CBA will see clubs operate to a $9.02 million cap this season – down from $9.6 million under the original agreement, and $9.11 million in 2022 – dropping from a planned $9.7 million. The four minimum wage earners, who are on $77,500 – in roster spots 27-30, and players on development contracts worth up to $60,000, won't have their salaries reduced under the new agreement. Player benefits and entitlement payments including the retirement and injury hardship funds will also be reduced over the next two seasons.
NRL players took a 20% pay cut in total for 2020, through a 52% pay cut for the last five months of the re-started season from May 28.
Each NRL club will be saving just under $600,000 a year on salaries over the next two seasons, the savings amount to just under $19 million across player wages. The six per cent salary sacrifice ensures that each club retains a top 30 NRL squad and at least three development players, avoiding the prospect of fringe first-graders being forced out of NRL deals by the financial impact of COVID-19.
Australian Representative Payments Reduced
Representative payments have been halved for the next two Origin campaigns.
Representative players are already earning six and sometimes seven-figure salaries, the RLPA pushed for any salary cuts to be felt at the top end of the game rather than by its minimum wage earners. NSW and Queensland players were entitled to $30,000 match payments and the Kangaroos earned $20,000 per Test match, those figures have been reduced to $15,000 for Origin and $10,000 for Australian appearances.
Origin players already gave up a combined $1.5 million for their involvement in the 2020 series, which saw match payments drop to $10,000 and extended squad members given a $2000 allowance each week.
NRL CEO Andrew Abdo thanked the players for their commitment to rugby league's long-term survival after the pandemic led to widespread cuts to NRL operations and renegotiated broadcast deals. "2020 proved when we do things together, we get a better outcome for everyone. Today is another example of that," Abdo said. "I want to thank the players for the professionalism, discipline and sacrifices they have made – not only to ensure the 2020 season proceeded but so the game can remain sustainable long term. I also want to thank [RLPA chief executive] Clint Newton for the leadership he has shown in securing a deal that provides security for his players, the game and our joint stakeholders. The deal is a fair reflection of the value the players bring to our game and the sacrifices they are prepared to make to ensure we remain strong in the years ahead."
Mr Abdo also acknowledged the leadership of the Commission and the contribution of the Clubs in ensuring a deal was struck in difficult circumstances. "I would like to acknowledge the role the Commission, and in particular our Chairman Peter V'landys, in balancing the competing interests of the game to ensure a fair deal was achieved for the players. I also acknowledge the contribution of the Club working group and in particular Blake Solly and Brian Fletcher, for their role in closing out a deal that impacts multiple stakeholders."
RLPA Chief Executive Clint Newton said the players understand reductions needed to be made following the impact of COVID-19 across the industry. "The leadership and resolve of our members during this period of great uncertainty is something that we should all be incredibly proud of," Newton said. "This revised agreement is another example of the leadership and maturity shown during such a difficult period in our game's history. When you consider the finite career of a rugby league player, which is not guaranteed to be longer than their next game, we have an important role in ensuring what we negotiate on their behalf is fair and reasonable. By prioritising trust, transparency, and honesty during this process, we have been able to reach an agreement that we believe strikes the right balance between protecting our members and ensuring the overall health of the game. I want to thank our playing group for the maturity and leadership they have shown during this period, our player leaders, directors and the RLPA team for their unwavering commitment as we worked through securing this outcome, as well as Andrew, Peter and the Club representatives for their work in getting to this point."
---
© 2021 SSR Almanac / HOME / RETURN